Nobody Called Me "Papa": In Final Fantasy 14 I played the role of Pedro Pascal and went to nightclubs
Thousands do it, but roleplaying in an MMO is strangely intimidating. It shouldn't be like this: video games are about playing as characters (or souped-up versions of yourself) in exciting new worlds. So why is it so scary to take the next step and become someone else? Maybe it's the fact that in an MMO like Final Fantasy 14, you do it in front of other people, but no one really knows you or can see you, so there's nothing to hide.

To view this content, please enable targeting cookies.

Manage cookie settings

Role-playing games can be a fun way to make the gaming experience even more immersive. At some point you just have to go ahead and get going. FF14 is particularly well-suited to this, as it has a highly creative player base that has built all sorts of RP locations in the game's residential neighborhoods to explore. I didn't feel brave enough to take on a completely new character, so I thought I'd try playing someone else. Someone you recognize and can easily imagine. Someone everyone loves. Someone like… Pedro Pascal.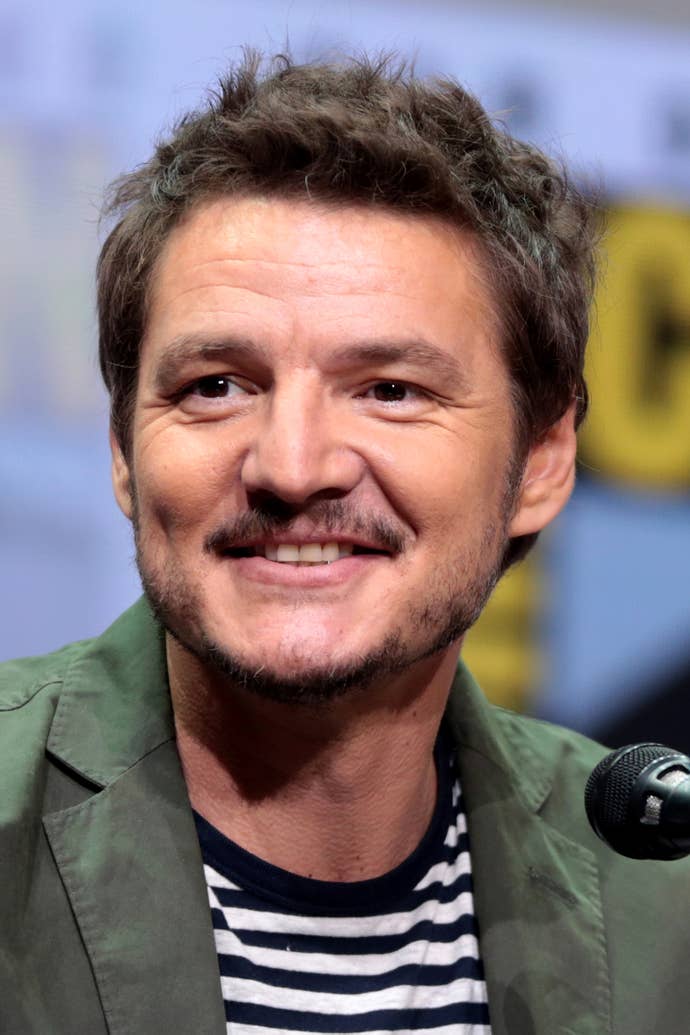 My first step to making him seem believable was to give him the right look. After an hour of thinking about different facial options as a male Hyur, I finally had something in Pedro shape, but to really sell it I needed fashion. Luckily, FF14's glamor system and clothing selection is surprisingly broad, so there was plenty to choose from. But since I was a little "scion" of level 1, I had to hire my main character to finance his wardrobe.
I considered his iconic red Met Gala coat to show off his sloppy little knees, but like most fashion items, it was out of my budget. Instead, I opted for a yellow sweater and chinos to get the "internet's favorite daddy" look right.
My next problem was choosing a suitable job. At first I thought an armed machinist would work well as a reflection of The Mandalorian, but that's only unlocked once you reach Heavensward. So I chose a rogue because it felt like the most flamboyant class and I could unlock it after completing something else at level 10. Pedro was finally ready to go out into the world and see what Eorzea had to offer. Unfortunately, things didn't quite go as I expected.
I assumed that as an actor, Mr. Pascal would have to regularly attend parties for premieres and networking, so I decided to visit one of the game's nightclubs first. I went to Club Minx on the Cerberus server and discovered a really impressive setup. The entrance featured a simple cloakroom with a welcome reception before leading down a hallway to the basement club room. With several packed bars, a dance floor, a DJ booth, and a VIP area, it felt like a surprisingly realistic space – just one full of bunny boys, cat girls, and someone dressed as an angel. Everyone dances happily! There had to be at least 100 people moving around on the dance floor.
Since I'm a celebrity, I thought I might be swarmed by the crowd, so I made a beeline for the cordoned-off VIP area. That was my first mistake. Cordoned off by a huge bodyguard, I glanced over the rope and noticed that it was actually filled with "courtesans" – a roller bridge that I didn't want to cross, no matter how much I wanted someone to call me daddy.
I retreated to the safety of the bar and grabbed a drink while I planned my next move and watched some people. Everyone seemed to be in their own little world, completely unaware that there was an icon in their midst. I couldn't tolerate that, so I downed my drink and headed to the dance floor – Pedro isn't one to shy away from showing off his moves, after all.
Following his SNL sketch where he dances with a clicker from The Last Of Us, I met the most eccentric group I could find; a trio of women dressed as pink wolves. I happily tapped around near them, but they didn't notice me. Your loss, I suppose. Next I tried dancing with a pirate, but again I might as well have been invisible. Maybe it was the alcohol, or the club was too dark, but no one seemed to notice that there was a god among men them.
Next, I discovered a glamor competition that is basically about showing off your outfits. As a fashion icon, this seemed like a surefire way to get noticed. So I went to the photo booth to register my interest. The theme was nobility – fitting considering that Pedro Pascal was a prominent king. Right? Unfortunately, that wasn't enough for the celebrities in this bar; Royal clothing only. Chinos and knitwear work perfectly for the red carpet in real life, but apparently not in FF14. Who knew? I cut my losses here and went back to the square in Limsa to watch a concert instead.
A small crowd stands in front of a trio of bards, playing a mix of classic Final Fantasy titles while waving neon glowsticks. A few less-than-discreet people look at Pedro during the performance, but no one approaches him. Maybe they are shy. At some point I spot a piece of Roegydan meat wearing nothing but a Pope's hat and gold underwear, standing brazenly in the middle of the square. But he didn't cause a stir either – so it's no wonder that no one was interested in Pedro either.
My role-playing adventure was a complete failure. As I leave the venue to catch an airship flight to another city and perhaps start my life over, I think about what went wrong. In a world where you can be a giant warrior wielding an ax the size of a hippopotamus or a rabbit performing a spell every day, being a celebrity is – actually – comparatively boring.
As I walk through the FF14 equivalent of an airport, preparing to sign off for the night and abandon the entire excursion, someone approaches me. They applaud and stare in amazement (I know it's amazement, because of the glitter effect) before giving me a thumbs up and wanting to take a photo.
Finally, a person appreciates the greatness of the Eorzean Pedro Pascal. It's a single, unobtrusive interaction, but a little recognition in the roleplay makes it all worthwhile. Maybe Pedro will visit Eorzea again.
---
Header image credit: WWD.