'Non-binary' 'Queer Eye' actor literally cries over men being banned from women's sports, accuses Dax Shepard of 'trans misogyny'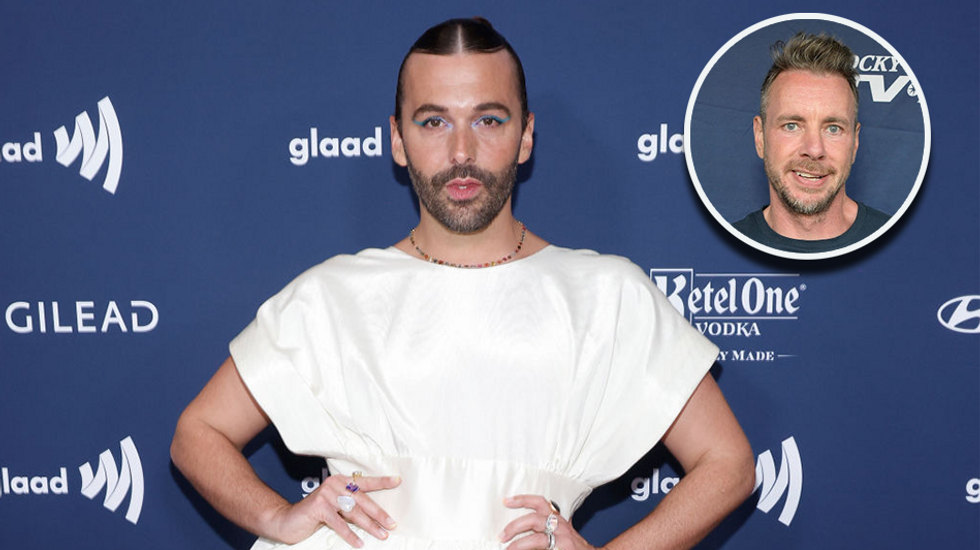 Actor Jonathan Van Ness broke down in tears as he complained about boys not being able to compete in girls' sports, while calling the idea of ​​fairness in women's sports "fictional."
Van Ness spoke with actor Dax Shepard on his podcast "Armchair Expert," where the two argued over Shepard making simple counterarguments for and against transgender ideological views. The actors also discussed whether the New York Times was a left-wing newspaper, which Van Ness denied because it questioned gender reassignment and hormones in children, making it an "anti-trans" newspaper.
Shepard insisted that the paper merely "challenged" the topic and asked questions.
"Some people find the teenage transition very uncomfortable," Shepard said, according to the newspaper New York Post. "How do we know the person won't change their mind? Then there is another counter-argument. If they kill themselves, then it's really permanent. …To even question it makes you an enemy. I don't think that's the right way to go."
"I feel like I'm talking to my dad," Van Ness complained, before addressing his "legitimate concerns" about transgender athletes. He noted that he found it "disappointing" to know how many people "think they are really fighting for women" by not allowing boys to participate in girls' sports.
Van Ness, 36, argued that it shouldn't matter if boys compete against girls because "99% of kids who want to play sports aren't trying to go to the Olympics."
The actor, who uses the pronouns "they/he/she," then began to audibly cry as he declared the idea of ​​fairness for women in sports to be fiction.
"I feel like crying because I'm so tired of having to fight for little kids because they just want to be there. I wish people were as excited about little kids being included or being able to grow up as she is." "It was about fictional women's equity in sports," he exclaimed. "I'm very tired."
Shepard, who also stated that it was "crazy" to believe that President Biden was the country's "best option," was then sidestepped with an insult by Van Ness, who accused him of "trans-misogyny."
"I'm a fucking non-binary trans person. When I talk to my dad or people who say similar things, it's hard to keep my cool," he lamented. "I'm not calling you a transphobe. You can't be transphobic and still have thoughts that espouse transphobic misogyny and transphobic ideologies or beliefs and not be transphobic."
Do you like Blaze News? Bypass the censorship, sign up for our newsletter and get stories like this delivered straight to your inbox. Login here!