Officials close investigation into deadly Newton shooting
Local

A judge concluded that the officers who killed Michael Conlon were not criminally responsible.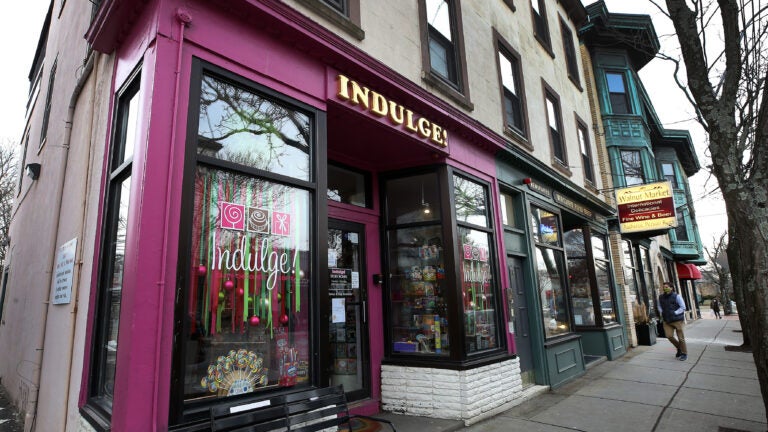 Officials have completed their investigation into the January 2021 fatal shooting of a Newton man in which an officer was involved. After an investigation, Judge Jeanmarie Carroll said the officers involved were not criminally responsible for Michael Conlon's death. The 28-year-old entered a candy store with a knife, sparking a deadly interaction with police.
"The court does not find that the actions of any of Newton's officers or supervisors render them criminally responsible for the tragic death of Conlon or that they are otherwise criminally responsible," Carroll noted in her findings.
The incident occurred on January 5, 2021 at 1:43 p.m. Police received a 911 call from the owner of "Indulge!" a candy store on Lincoln Street in Newton. The owner of the store told police a man was inside with a knife. According to a press release, two officers arrived and located Conlon, who lived on the second floor of the building.
The police then requested additional officers and a negotiator. A mental health expert arrived before the shooting happened but was unable to enter the building for security reasons, officials said. Other Newton police officers and state troopers also arrived.
Conlon escaped to the third floor, which has two apartments. A woman living on this floor fled the building and police were able to enter her apartment to distance themselves from Conlon, who was in the hallway.
Conlon and police went back and forth, with officers responding to his requests and offering to contact his family, the release said. But Conlon "became confrontational" and armed himself with a fire extinguisher.
Conlon then placed the knife on the ground and officers "attempted to use less than deadly force," which failed, officials said. Conlon grabbed the knife and ran toward an officer, holding the weapon at shoulder level.
"As he began to lower the knife in a stabbing motion at the Newton officer, two other Newton police officers fired their service weapons and one of the Massachusetts State Police officers used his taser. Conlon was beaten multiple times and taken to Newton Wellesley Hospital, where he was later pronounced dead.
The inquest began on December 6, 2021 and ended on January 27, 2022. The court heard testimony from nineteen witnesses and reviewed numerous exhibits.
Officials noted that District Attorney Marian Ryan began requesting investigations into fatal shootings by officers in December 2018. An investigation is conducted to establish facts and circumstances surrounding a death and to determine if a crime has occurred.
The proceedings are not public, but officers involved in the incident and the family of the deceased are allowed to attend and participate to ensure fairness. After that, a judge must make detailed written findings. These results and logs of the entire investigation process will be published after the investigation is completed. The results for this case can be viewed on the District Attorney's website.
Subscribe to Newsletter
Stay up to date with all the latest news from Boston.com
https://www.boston.com/news/local-news/2022/05/17/fatal-newton-shooting-investigation-michael-conlon/ Officials close investigation into deadly Newton shooting