Ohio's Republican governor will sign legislation allowing school employees to carry guns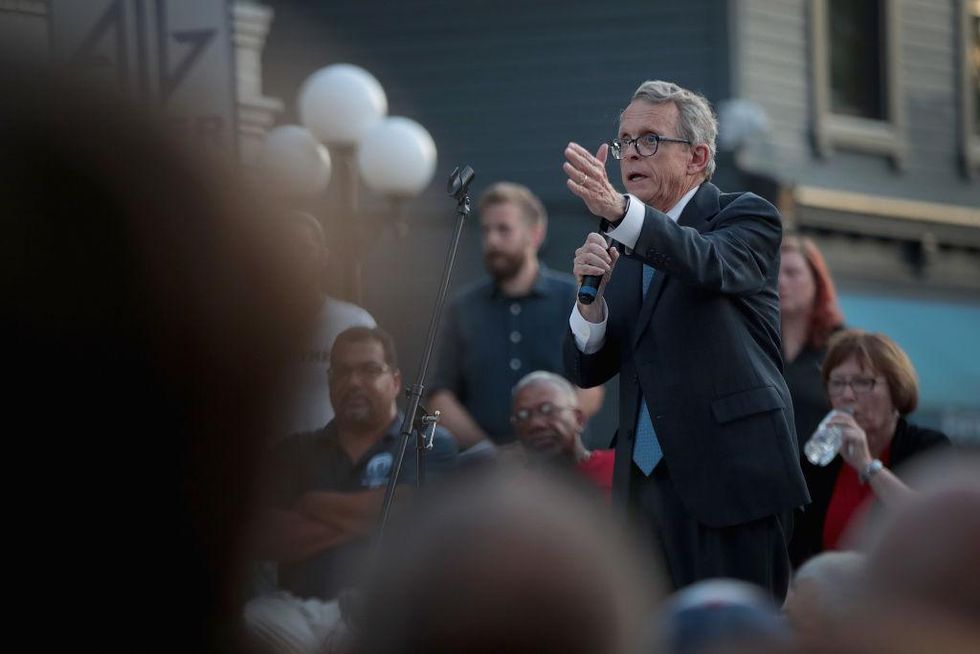 Public schools in the state of Ohio will be able to arm staff once this upcoming fall occurs under recently passed legislation by the state legislature, soon to be signed into law by Republican state Gov. Mike DeWine.
The Associated Press reported Ohio Democrats opposed the legislation, even though it's optional for schools. Ohio Democrats argued that passing and signing the bill after the massacre in Uvalde, Texas, in which a lone gunman killed 19 schoolchildren and two teachers, sent the wrong message.
Despite Democratic opposition, the Republican majority in the state legislature insisted the measure could prevent future tragedies like that at Uvalde. State lawmakers then sped up legislation to counter the effects of a court ruling that said under current state law, armed school employees would need hundreds of hours of training to be allowed to carry a firearm during work hours.
The Statehouse News Bureau, a regional media company based in Ohio, reported that the new legislation reduces the amount of training for school staff from 700 to 24 hours.
Gov. DeWine insisted that the bill will actually protect children by ensuring that the firearms training school employees now receive is specific to respective schools and school systems and includes "significant" scenario-based training.
DeWine said, "Ultimately, each school will make its own decision. So we're not telling any school district — we have over 600 school districts in the state — that school board at that school is going to decide whether or not to arm teachers."
He continued: "We will also give schools the opportunity to offer additional training, which we will be staking out [and] foresee if they decide they want more than 24 hours for a teacher."
Major law enforcement groups, gun control advocates, and the state's teachers' unions reportedly oppose the law and have urged DeWine to veto it. It is not clear if they made alternative policy proposals.
In particular, local police departments and certain school districts within the state expressed support for the legislation.
Under the latest version of the law, school employees who carry guns must complete eight hours of requalification training annually to recertify their ability to carry guns on school property.
DeWine is expected to sign the law later this month. He also recently announced that the state's building budget will allocate $100 million for school safety improvements and $5 million for college safety improvements across the state.
https://www.theblaze.com/news/-2657458009 Ohio's Republican governor will sign legislation allowing school employees to carry guns