Oklahoma Children's Hospital will shut down "certain sex medicine services" after the state cut funding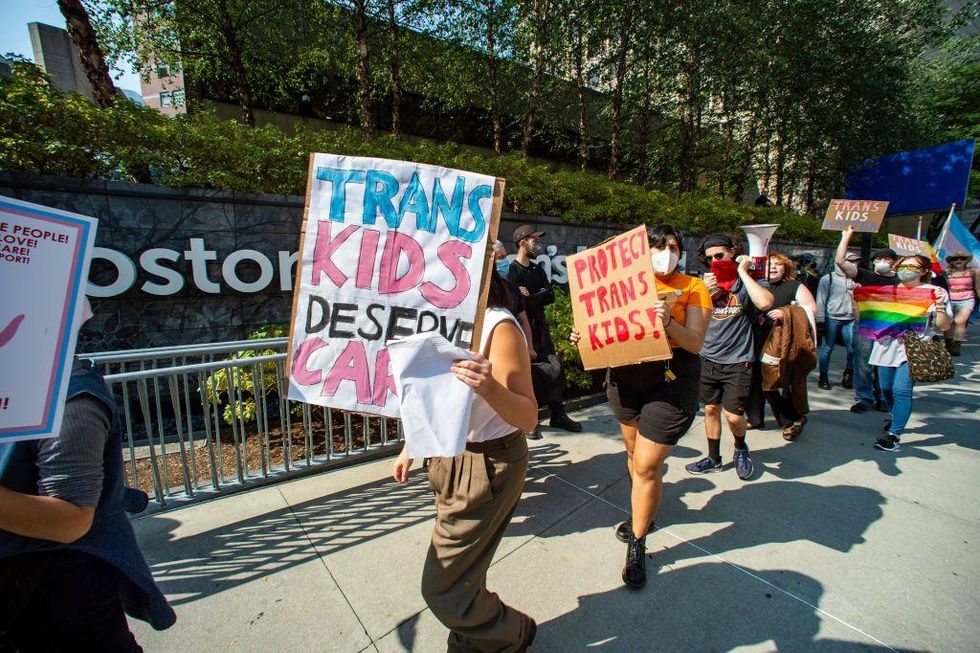 Oklahoma Children's Hospital, part of Oklahoma University's health care system, plans to discontinue "certain gender medicine services," OU Health said in a statement to the Daily caller on Tuesday.
The hospitals website states it currently offers gender-specific services to minors through its Roy G. Biv program, including "pausing puberty to further explore gender," hormone therapy, and assisting in finding surgeons willing to perform gender-altering surgeries carry out minors.
Oklahoma Children's Hospital is the "only interdisciplinary clinic in the state that offers gender-sensitive care Patients under 16 years of age' it says on its website. Additionally, it was "named an LGBTQ Healthcare Equality Leader by the Human Rights Campaign Foundation."
A representative from OU Health told the news organization that current gender programs offered at Children's Hospital will be cut because of new restrictions added to Oklahoma law HB1007 Monday.
"OU Health's senior leadership team is proactively planning the cessation of certain gender health services at our facilities and that plan is already in development," OU Health told Daily Caller.
During a special season Monday, the Oklahoma House of Representatives added restrictions to HB1007 preventing state funds from being used to perform "sex reassignment medical treatment."
That new version of the bill noted that the state would allocate $39.4 million to the University Hospital that cannot be used for hormone therapy or sex reassignment surgery on minors.
OU Health told the Daily Caller that government funds would be used to provide "significant health benefits," including "delivery."[ing] the most advanced inpatient and outpatient facilities in the country for young people who need mental health and behavioral health care."
Oklahoma State Assemblyman Kevin West (R) expressed support for the new restrictions on a Monday expression.
"I am grateful for the language in this bill, which protects children from the practice of mutilation through medical treatment for sex reassignment," he said. "This incredibly harmful practice is irreversible and has lasting physical and psychological consequences that can harm these children for the rest of their lives."
West stated that when lawmakers return to regular session, he will pursue a statewide ban on underage sex reassignment services.
"Passing this law now provides protections for children, and we can expand those protections when we come back in the spring," West said. "The far left may be making a national push to try and mainstream the mutilation of our children, but here in Oklahoma we need to stand up for our children and say enough is enough."
https://www.theblaze.com/news/ou-childrens-hospital-gender-procedures Oklahoma Children's Hospital will shut down "certain sex medicine services" after the state cut funding