Older dog's 'confused' face as family surrenders him after 12 years
Before becoming parents, some argue that getting a dog is good preparation, but there is no guarantee that things will stay the same when the baby is born. A beagle's life has changed dramatically since its owners had a child.
After 12 years, Rentas was given up and is now looking for a new home. The 14-year-old beagle was recently abandoned for his safety before being adopted by a woman who unfortunately had to take him back.
"He just needs a loving home to retire in!" said Jenn Lacaillade, front desk coordinator at the Burien CARES shelter in Washington Newsweek.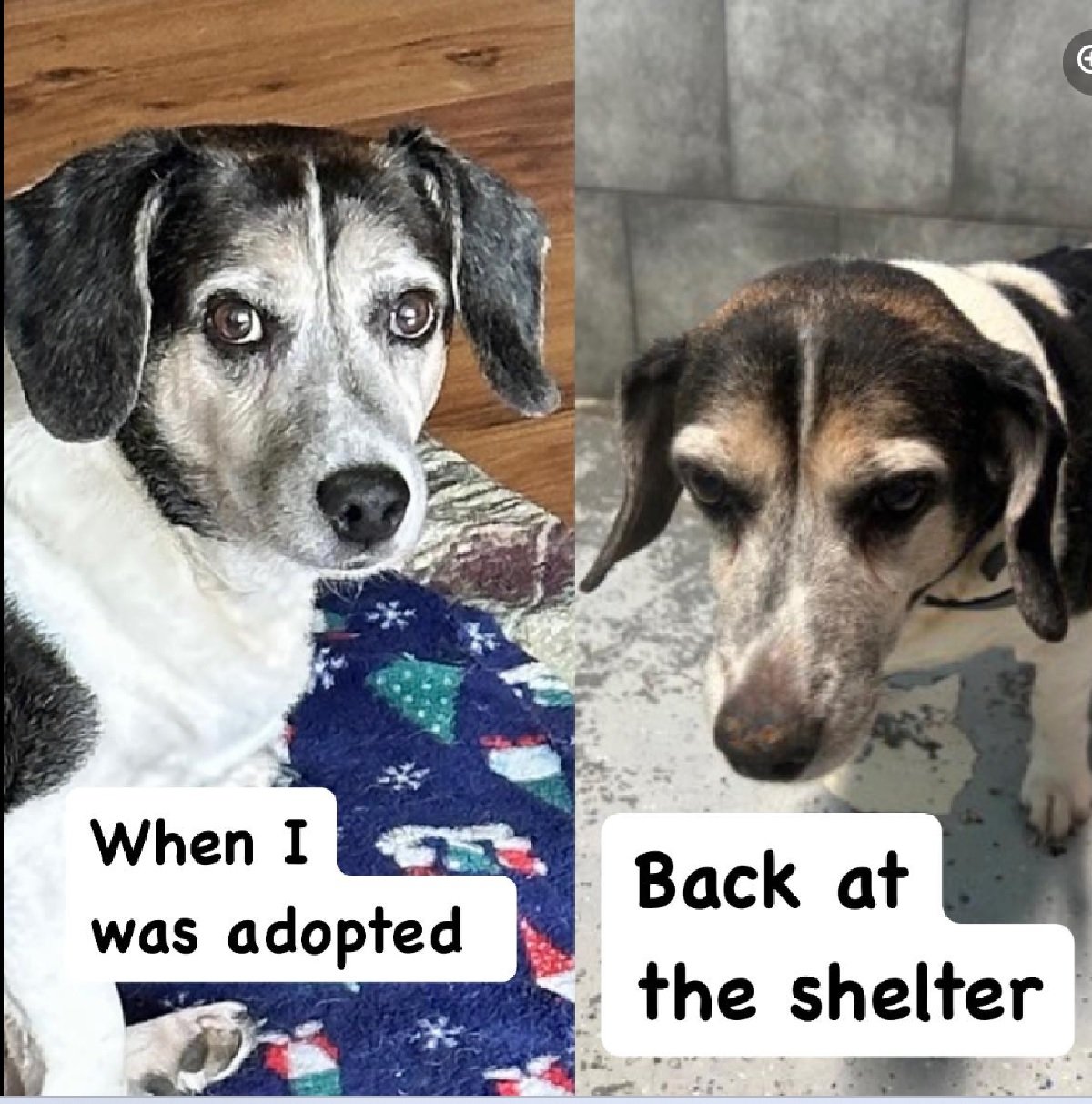 Lacaillade said: "Rentas was surrendered by his family because they had a toddler who liked to play with Rentas and the owners feared that the child would hurt him."
The 39-pound beagle has since been adopted by a woman, but it was only a matter of time before he returned to the shelter because he didn't get along with her cats.
Lacaillade said: "Rentas is best suited to an older person who has no other animals where he can lie around all day and be loved. Even though he is older, his hunting instinct is still strong and he loves chasing cats."
Rentas is said to be the favorite of the shelter staff, and the volunteer team wants nothing but happiness for the dog.
"He is super cuddly and sweet and loves walks! When it's time for a walk, he gets excited and starts dancing around," Lacaillade said. "He is a very relaxed dog who loves to sleep and snore while being petted and brushed.
"He deserves to end his life in a loving home and to be pampered," Lacaillade added.
On October 5, the Old Dog Haven Animal Shelter showed its support by posting a heartfelt plea for Rentas on its Facebook page. The shelter, based in Oak Harbor, Washington, wrote a lengthy first-person post. Staff described the dog's emotions as "confused." Many will most likely agree that his spirit seems depressed.
The post received a lot of responsewith 1,000 likes and over 680 shares.
One comment said: "Sad after all these years in a shelter, what a terrible thing. Dogs have feelings. I pray that someone gives this beautiful dog a loving home."
"Oh sweet angel puppy… I hope someone gives him all the love he deserves soon," another user wrote.
"You can see it in their faces," a third posted.
Do you have any funny and adorable videos or pictures of your pet that you would like to share? We want to see the best! Send them to life@newsweek.com and they could appear on our website.