Only 2,100 New York migrants applied for work permits – none have been approved to fill the reported 18,000 open positions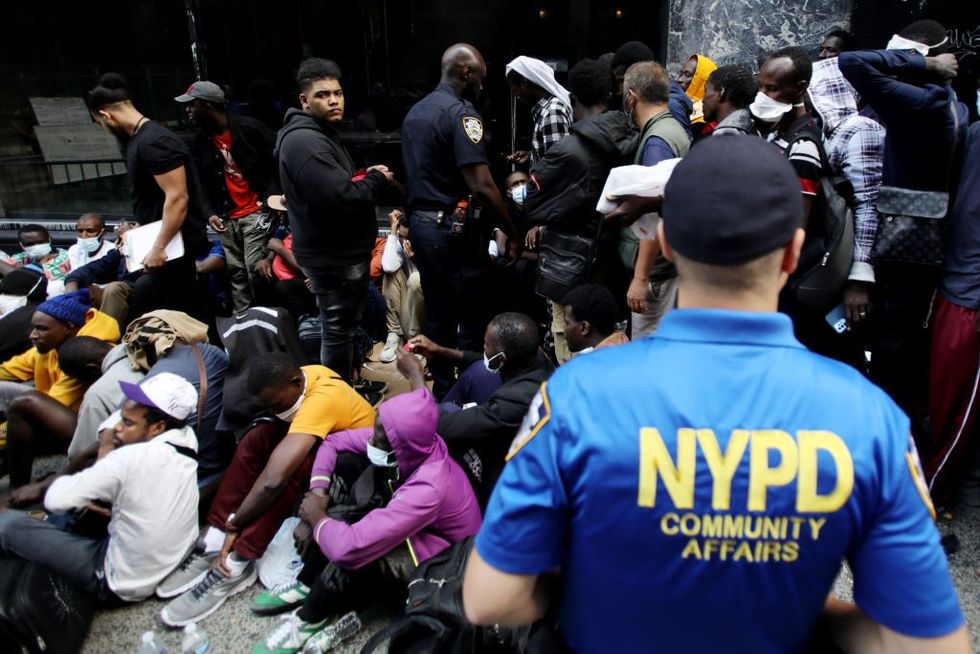 New York City officials reported Wednesday that only 2,100 of the more than 40,000 adult migrants in their shelter system had applied for work permits.
In September, Biden's Department of Homeland Security extended temporary legal status to hundreds of thousands of asylum seekers. Since the announcement, no migrant has received a federal work permit.
Approximately 472,000 Venezuelans who arrived in the country before July 31, 2023 are eligible for Temporary Protected Status for 18 months and are legally able to work. DHS extended TPS status to the migrants "due to exceptional and temporary conditions in Venezuela that prevent individuals from safely returning."
The TPS program previously granted work permits to 242,700 Venezuelan migrants who arrived in the United States before March 2021. Those who arrived after July are not eligible for the program.
Following the DHS announcement, New York Democratic Gov. Kathy Hochul said her office had identified 18,000 private sector job openings in the state that migrants with legal work status could fill.
Hochul and New York City's Democratic Mayor Eric Adams announced earlier this month that the state would allocate $38 million to provide legal services to migrants, in addition to the $50 million previously pledged.
"After months of coordinated advocacy by New Yorkers, the federal government has now granted temporary protected status to thousands of migrants from Venezuela. Our job now is to ensure that these individuals complete all the necessary paperwork so that they can obtain a work permit, find a job and leave taxpayer-funded housing," the governor said.
The Department of Labor reported that it had established a registration process for migrants eligible for the TPS program. The agency said its portal will match individuals with available job opportunities.
On Wednesday, New York City officials admitted that just over 2,000 migrants had applied for work permits and that not a single person had been granted a permit yet.
Asylum Application Help Center executive director Masha Gindler said only 300 applications were for Venezuelan migrants New York Post reported.
It was also revealed during this week's City Council Committee on Immigration hearing that the city has not prioritized Venezuelans at its migrant center.
Gindler explained: "We [had] When the TPS was announced we were fully booked throughout October so we were unable to attract any additional clients as we booked our appointments as full as possible."
Gindler said the Labor Department's assessment "will give us a lot of information to see who is eligible and who we can call back and schedule appointments at the center."
"Our goal is to identify, screen and schedule appointments for all Venezuelans by the end of the year," she added.
Do you like Blaze News? Bypass the censorship, sign up for our newsletter and get stories like this delivered straight to your inbox. Login here!