Our duty to the dead: remember their names
"Just remember that I was innocent, and like all mortals of yours these days… I had a face marked with anger, pity, and joy, an ordinary human face!"
Benjamin Fondane, a French Jew, wrote these poignant words in one of his last poems: Foreword in prose, before being murdered shortly after his deportation to Auschwitz-Birkenau in May 1944. Fondane's plea for commemoration was frequently made by Nazi-persecuted Jews and their collaborators during World War II; a call to a solemn and eternal commitment by all mankind to commemorate essentially every Holocaust victim. Fondane insisted that we never forget her humanity, her individuality.
In fact, no two people are identical. We all possess our own distinctive traits, personalities, and traits, as well as the name we were given at birth. This name marks each of us as an individual whose history – past and future – is forever unique.
Our names define us. Even if we leave this world, our names and our stories will remain – for generations.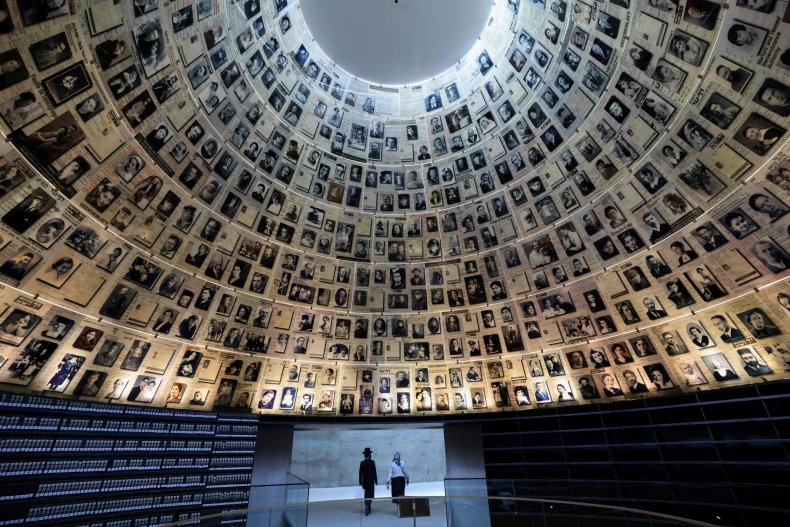 During the Shoah, the German Nazis and their collaborators not only attempted to annihilate the entire Jewish people through an unprecedented and systematic campaign of mass murder. They also wanted to erase every trace of their culture and religion, their existence down to the very last Jew. Even before they got to the concentration and extermination camps, the Jews were treated as mere numbers by the Nazis and their collaborators. Once they reduced the Jews to nameless masses, the perpetrators could wipe them out more easily.
By understanding how the names and identities of Holocaust victims were brutally stolen from them, we can better appreciate the importance of remembering them. Like Fondane, the last hope of many victims, aware they were on the brink of death, should be remembered. By refusing to be forgotten, they demonstrated their immortal human spirit. It is our duty to ensure the eternal fulfillment of that hope.
For this reason, Yad Vashem, the World Holocaust Remembrance Center, has worked tirelessly for decades to collect the names of the six million Jews murdered in the Holocaust and to commemorate them as individuals, right down to the very last victim. The new Book of NamesInaugurated as part of International Holocaust Remembrance Day activities on January 27 at United Nations headquarters, reveals the names and identities of 4,800,000 men, women and children – who were cruelly and deliberately murdered simply because they were Jews.
Sadly, less than 80 years after the murder of the Six Million worldwide, we are encountering increasing ignorance and apathy towards Holocaust awareness, particularly among youth. We face an alarming proliferation of material in the physical and digital spheres that shamefully denies, distorts, trivializes, and glosses over the Holocaust. This disgusting phenomenon has moved beyond the fringe into mainstream society. We are witnessing a rise in anti-Semitism, draping itself in new guises and maliciously portraying the Jewish people and their State of Israel as an existential threat to global well-being and peace. Therefore, it is our duty to support efforts to promote Holocaust awareness, remembrance and education. The world needs to be reminded of where unchecked anti-Semitism ultimately leads.
The fact that The Book of Names exhibited at the UN, established with the express purpose of preventing future crimes against humanity, sends a clear message to all who deny or turn a blind eye to history. It fulfills the last testament of another young Jewish victim of the Holocaust, who wrote so succinctly in his last letter (in Vilnius, 1941) at the age of 19: "I would like someone to be reminded that once a person named David Berger has lived ."
On this, the 78th anniversary of the liberation of Auschwitz-Birkenau by Soviet troops, where more than a million "nameless" Jews were slaughtered, we rekindle their identities by restoring their names. Our mission has never been fresher, and our responsibility to keep the memory of the Holocaust and its victims alive will never fade. The Book of Names the Holocaust victim will help us convey to Jews and non-Jews, educators and statesmen, historians and opinion leaders, citizens of the world, the chronicle of this unique Jewish and human event. The names and the people they stand for serve as beacons and warnings of the deadly dangers of rampant anti-Semitism and racism, admonishing us to fulfill the vital 11th Commandment: Remember.
The author is chairman of Yad Vashem, the World Holocaust Remembrance Center in Jerusalem. Previously he was Israeli Consul General in New York.
The views expressed in this article are the author's own.
https://www.newsweek.com/our-duty-dead-remember-their-names-opinion-1776180 Our duty to the dead: remember their names