Outgoing Whole Foods CEO warns against socialist encroachment: 'They're taking over everything'
Outgoing Whole Foods CEO John Mackey warned strongly about the encroachment of socialism in an interview this week.
What did Mackay say?
Quirk announced last September that he was stepping down from running the supermarket chain he helped found more than 40 years ago. But before leaving Whole Foods at the end of August, Mackey warns Americans against socialism.
"My concern is that I feel like the socialists are taking over," Mackey said said on the Reason podcast in this week.
"They march through the institutions. They take over everything," he added. "They do the education. It looks like they've taken over a lot of companies. It looks like they've taken over the military. And it just keeps going."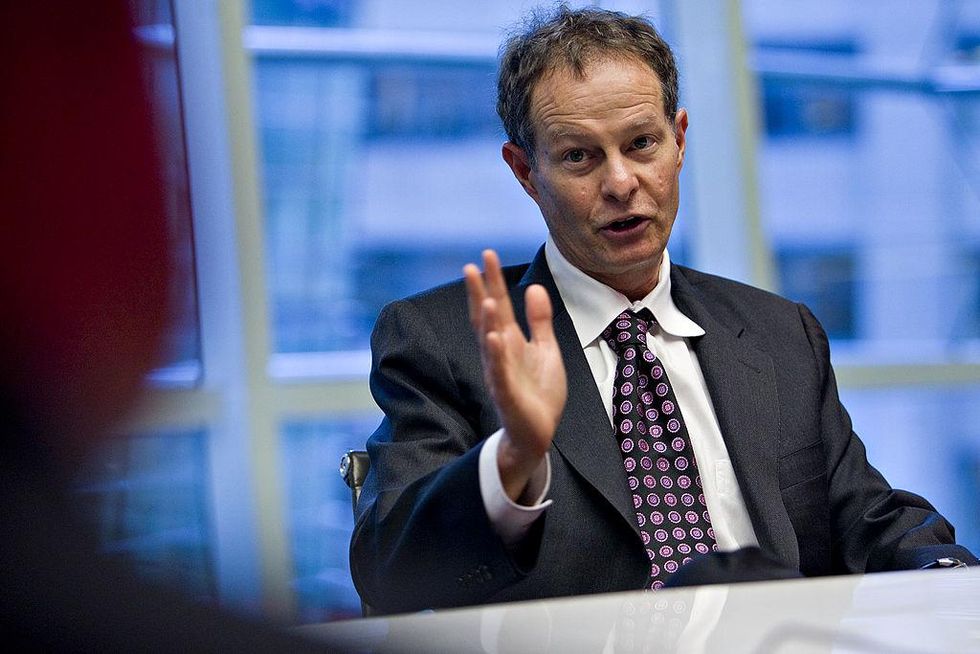 John Mackey, CEO of Whole Foods (Daniel Acker/Bloomberg via Getty Images)
Mackey described himself as "a capitalist at heart" and accused socialists and socialism of undermining many of the freedoms that Americans once commonly believed were fundamental to the way we live.
"I believe in freedom and capitalism. Those are my two values," he said. "And I feel like, you know, with today's freedom of speech, the gun control movement, a lot of the freedoms that I've taken for granted most of my life are threatened."
What is the background?
Mackey is no stranger to warning Americans of the dangers of socialism.
For example, in a 2020 interview, Mackey described Socialism as the "Way of Poverty".
"You talk about 'trickling wealth,' but socialism is trickling poverty," Mackey said. "It just impoverishes everything."
Capitalism, on the other hand, is, according to Mackey, "the greatest thing that mankind has ever created".
"Capitalism is the greatest thing humanity has ever done. We've told a bad narrative, and we've allowed the enemies of business and the enemies of capitalism to peddle a narrative about us that's wrong, it's inaccurate — and it's doing tremendous damage to the minds of young people," Mackey said .
"The Marxists and socialists, the academic community, is generally anti-business. It's been like that forever. It's not new," he explained.
One more thing?
In his retirement from Whole Foods, Mackey will likely be more outspoken about politics. In fact, he told Reason that he would no longer wear a "muzzle".
"Pretty soon you'll be hearing about 'Crazy John' going off the muzzle," he joked.
https://www.theblaze.com/news/john-mackey-socialism-taking-over-everything Outgoing Whole Foods CEO warns against socialist encroachment: 'They're taking over everything'