Paid to fail? San Diego business owner slams costly plan to buy hotels to house homeless people, 'huge failure'
A San Diego business owner and CEO is skeptical that the city government's plan to convert four hotels into shelters for the homeless will produce lasting results.
"They're just trying to liberate a little bit of the population and keep them out of the public eye so they can be re-elected," Kate Monroe told Fox News. "They don't really get to the bottom of the problem."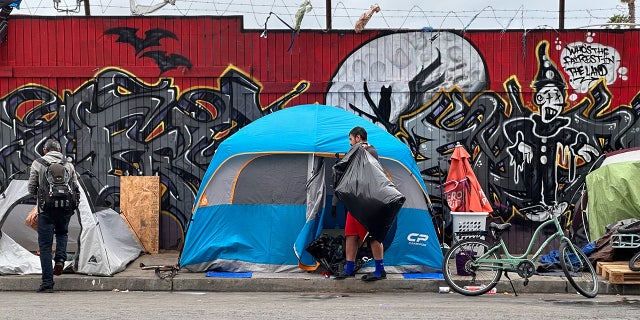 AGAINST THE TENT CITY: THE CHANNEL ENCLAVE FIGHTING THE OVERLOOKING CAMPS DECLARE: 'WE WANT A CITY THAT FEEL AND LOOK SAFE'
The San Diego Housing Commission announced plans in April to purchase three Extended Stay America Suites for a total of nearly $158 million to house more than 400 homeless people. In mid-May, the commission agreed to seek $18 million in state funding to purchase a fourth hotel, a 63-room Ramada Inn in the city's Midway District.
Factoring in the remodeling costs of adding kitchens and other upgrades, the commission says the unit cost of the plan is nearly $400,000 The San Diego Union Tribune.
"They're almost ready to move into, and that's certainly a reasonable price to have a small apartment, put something into it, make it a little bit nicer and give hundreds and hundreds of people a place to live," homeless attorney Michael McConnell told FOX 5 in April.
But Monroe said the housing first approach will only work for a small portion of the homeless population "desperate to find work".
"HUGE FAILURE" TO BELIEVE HOTELS CAN "MAGICALLY" FIX ADDICTION AND MENTAL ILLNESS SAYS CEO:
SEE MORE FOX NEWS DIGITAL ORIGINALS HERE
"It doesn't work well for people who are mentally ill and take drugs," she said. "It's a huge mistake on our part to think that we're going to get them off the streets and that just because they're in a hotel room, magically, they'll be free of drugs, alcohol or mental illness."
Monroe is the CEO of VetComm, a San Diego company that works with veterans to process claims from the Department of Veterans Affairs, and its nonprofit arm House the Heroes, which helps homeless veterans receive disability compensation and transition to housing. She said if San Diego's approach to the homeless crisis "was run like a company and it went bankrupt, it wouldn't get any money."
"It would be done. Your plan has failed. Now it's time for a new plan," she said. "That's not how homeless welfare works. They get more money and more money and more money, and when they solve the homeless problem, the money goes away."
San Diego Border Patrol seize a massive amount of deadly, potent drug and arrest three people during a traffic stop
According to the city, nearly 2,000 people were living outside the city in April, the highest in more than 10 years Downtown San Diego Partnership.
As homelessness has risen nationwide, California leaders have proposed a variety of housing options. In March, Gov. Gavin Newsom pledged to spend around $30 million to build 1,200 tiny homes across the state. Los Angeles has been increasing spending on homelessness programs for years — Mayor Karen Bass recently requested a record $1.3 billion to help deal with the crisis — but the number of homeless people has only increased.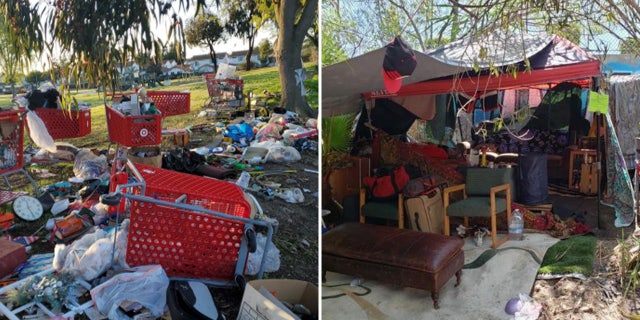 CLICK HERE TO GET THE FOX NEWS APP
Big cities "like to bring in a lot of money and don't let a lot of money flow out because they employ a lot of infrastructure people," Monroe said. "They have all these programs that are supposed to help, although ultimately they don't really make a difference."
To hear more from Monroe, click here.