Paramount+ under fire after subscribers can't stream the Grammys
A multitude of viewers hoping to tune in to the 65th Grammy Awards via Paramount+ have slammed the video-on-demand service after finding they couldn't stream the star-studded show.
As the ceremony was being broadcast live by CBS from the Crpyto.com Arena in Los Angeles, it was also announced ahead of the show that Paramount+ would be participating in the broadcast of the proceedings once it took place.
But as CBS viewers saw everything from Lizzo's reaction to the mere mention of Beyoncé's name to Ben Affleck's apparent boredom during the show, many Paramount+ subscribers had questions as they were left out in the rain.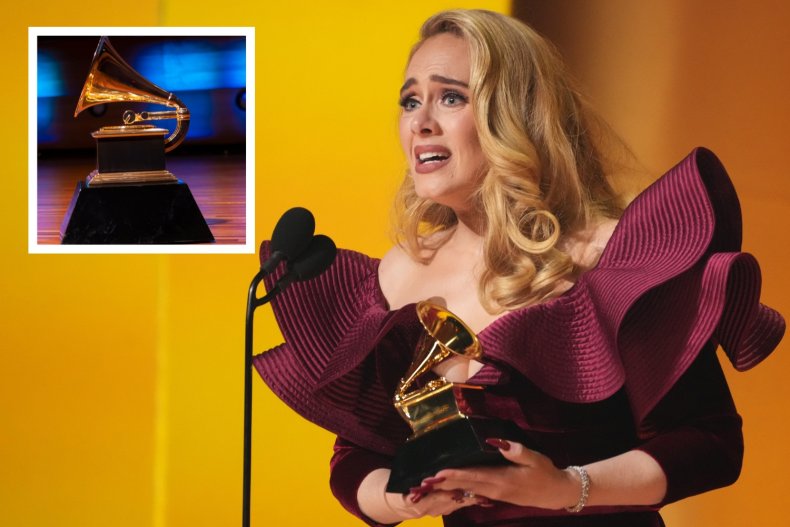 While the show was still airing, some of the disgruntled viewers flocked to Twitter to vent their frustration.
"So you're telling me I paid for Paramount+ just not to be able to live stream the Grammys???" one wrote on the social media platform.
"THE GRAMMYS WILL NOT WORK ON PARAMOUNT PLUS. HOW DO YOU GET IT WORKING?" asked other.
"I have Paramount Plus, but I can't even watch the Grammys," said another viewer complained.
"I'm not paying for Paramount Premium just so the Grammys live stream doesn't work. Count your Mf days @paramountplus," another commented.
During the course of the awards ceremony, tweets from the verified Paramount+ account gave followers a glimpse of what was happening and sparked further criticism from subscribers.
"The audacity with which you live-tweet the Grammys while your subscribers can't see it is breathtaking," said one Twitter user. "Bravo."
news week has reached out to Paramount+ representatives for comment.
Trevor Noah, who announced in September that he was stepping down from the role The daily NewsShe hosted the Grammy Awards for the third time.
Distinguished presenters at the awards included First Lady Jill Biden, rapper Cardi B, actor and presenter James Corden, actors Billy Crystal and Dwayne Johnson, actress Viola Davis, three-time Grammy winner Olivia Rodrigo and five-time Grammy winner Shania Twain .
Previously announced Grammy performers included Bad Bunny, Mary J. Blige, Brandi Carlile, Luke Combs, Steve Lacy, Lizzo, Kim Petras, Sam Smith and Harry Styles.
There was also a star-studded In Memoriam section, which paid tribute to some of the members of the creative community who died last year.
The segment featured Kacey Musgraves performing "Coal Miner's Daughter" in a tribute to Loretta Lynn; Sheryl Crow, Mick Fleetwood and Bonnie Raitt honor Christine McVie with "Songbird"; and Maverick City Music joined Quavo for "Without You," honoring late Migos star Takeoff.
https://www.newsweek.com/paramount-plus-under-fire-subscribers-unable-stream-grammy-awards-1779085 Paramount+ under fire after subscribers can't stream the Grammys