Parents are accused of locking up their children for decades
One woman claims she and her brother were held captive by their parents for years and were so cut off from society that they never spoke to anyone outside their family.
But although the case went to court, the authorities reportedly decided they could not intervene and ruled that the family should continue to live together.
The 24-year-old, referred to as Daniela by local media, fled her remote home in the village of Arbucies in northeast Spain and ran to her nearest neighbour, where she knocked on his door for help. During her escape attempt on February 24, she told a shocked resident named Josep that her parents kept her locked up for her full 24 years and did the same to her 18-year-old brother Alex, according to Spanish newspaper El Punt Avui.
When Josep's partner got home, the couple fed the girl dinner and she told them she had never gone to school, had no television and was only allowed out of the house if she was in the car with her father to go grocery shopping. Josep said: "She told me it was the first time she had a conversation with someone who wasn't from her family." The neighbor said she spoke the local language, Catalan, but her basic vocabulary left her much younger than 24 appear.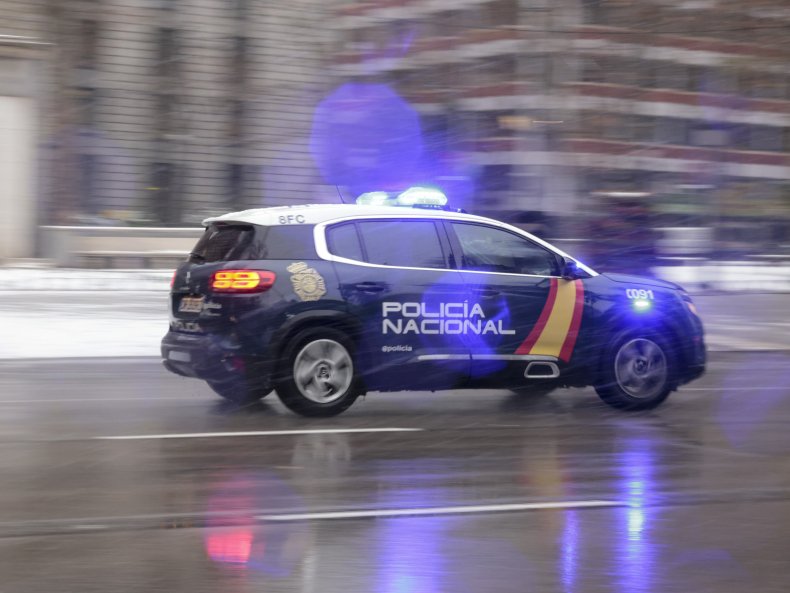 The couple called the police, who – despite their alleged protests – took the woman to her uncle that night while they investigated allegations against her parents, the newspaper said.
Her father, a 58-year-old Dutchman identified as Job, told police officers the family lived in isolation because his wife was sensitive to radiation and couldn't live near antennas. He pointed out that home schooling is legal in the Netherlands, where he is from. And when questioned about his daughter's allegations of abuse, he said she suffers from psychiatric problems and that her uncle, who is a therapist, had previously treated her – although the young woman had no medical records or other documents or identification La avant-garde Newspaper.
The parents were formally summoned to the Arbúcies police station on suspicion of abuse, domestic violence and family abandonment, and the case was later referred to the Santa Coloma de Farners court for a March 3 hearing.
But the parents refused to testify and their children refused to press charges against them. Furthermore, none of the children were minors—that is, they could not be removed from parental care—but their lack of worldliness made it impossible for them to live alone. So the court ruled that they have no choice and the family can live together as long as the adult children are allowed more freedom in the future.
news week has emailed Arbúcies Police for further information and comments.
It's not the first time a family has made headlines accused of keeping their children captive.
In October 2019, a family of six adult children and their bedridden father were found in a basement beneath a boarding house where they had "waited for the end of time" for nine years. The discovery was made when one of the adult children in the Drenthe region of the Netherlands was looking for help.
In the US, California parents David and Louise Turpin were sentenced to life in prison in 2019 after they tied their 13 children to their beds and starved them. The two reportedly quoted the Bible when abusing their children.
Last summer, Australian parents who were members of a religious sect called The Saints were arrested on suspicion of allowing their 8-year-old daughter to die of her diabetes by refusing to give her insulin, believing that God would heal her instead.
https://www.newsweek.com/parents-accused-locked-siblings-isolated-spain-1792190 Parents are accused of locking up their children for decades