Patient discovers abandoned dental office in 'creepy' video: 'Call the Cops'
In a video that has now gone viral, a woman said she made an emergency appointment at an Aspen Dental office in Mount Airy, North Carolina, but no one was there when she arrived
The woman, JoyMaria, posted the video on TikTok over the weekend, writing: "We showed up at 9:20am for an emergency appointment at 9:30am and [were] greeted by a creepy, empty, open dental office…" It has amassed over 3 million views and hundreds of concerned comments urging JoyMaria to call the police. Some commenters also warned JoyMaria about Aspen Dental, calling it the "absolute worst thing".
Aspen Dental
Aspen Dental is a dental chain company with 1,000 offices in the United States. According to their website, each Aspen Dental practice is a "branded practice" that is "owned and operated by a licensed dentist." However, in a class action lawsuit filed against the company in 2012, Aspen Dental was accused of "358 [of its] Dental clinics in violation of laws in 22 states that only allow dentists to own a dental office," PBS reported.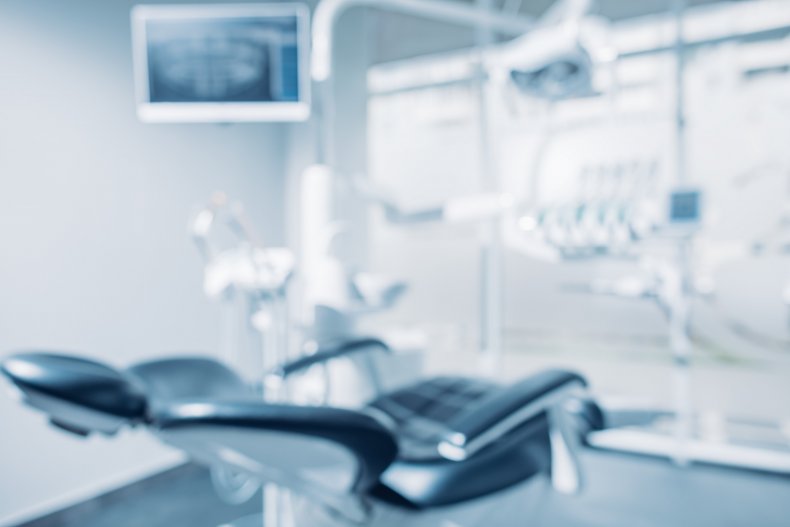 In 2021, Massachusetts Attorney General Maura Healey sued the company for "bait-and-switch advertising campaigns." The Patriot Ledger said.
"Aspen Dental took advantage of vulnerable consumers in need of dental care and used deceptive advertising to lure them into their offices under false pretenses," Healey said in a statement via The Patriot Ledger. "We are suing this company for violating both state law and its prior promises not to engage in these very illegal practices, and we are seeking redress for patients harmed by this wrongdoing."
Several patients also complained to the Better Business Bureau about alleged billing errors and "misdiagnoses."
"Nobody is here"
In her video, JoyMaria said she made an emergency appointment for her daughter at her local dental office in Aspen. When they arrived, however, the office was completely empty… and open.
"All open," she said as she walked past the pumpkin-adorned front desk, opened a door as if returning for treatment, passed two office stalls with computers and phones, and turned left into a hallway that led to the patient rooms.
"We were screaming and calling for people…[but] there's almost no one here," she said.
As she walked the other way down the hall, she called out "Hello?" before stopping and showing a room with a single pair of white sneakers on the floor next to a patient chair.
Confused, she called Aspen Dental's corporate office, but was put on hold.
"We're going right away because I've seen too many horror movies for that," JoyMaria said as she re-entered the lobby.
viewers react
JoyMaria viewers agreed the situation was strange and urged them to call the police.
"Don't call the company. Call the police! This could be a real emergency and the company won't do anything," advised cuteusername.
"Call the police. Something might have happened," Jenni Lee agreed.
JoyMaria confirmed to Jenni Lee that she did indeed call the police.
In a follow-up video released Monday, JoyMaria said she eventually received a call from the regional manager, who explained that there had been a "scheduling error" and that the office was closed on the day that she and her daughter shot the video.
"They didn't explain why the doors were left open, but they thanked me for calling the police so they could lock it," she said.
In response, a commenter named Chris said, "I've heard nothing but horrible stories about Aspen Dental. Maybe [your daughter] I was lucky that nobody was there."
news week asked JoyMaria for a comment.
More viral posts
In July, a woman booked an Airbnb that turned out to be an abandoned mansion.
In April, an urban explorer stumbled upon a nuclear bunker in an abandoned mansion.
And last summer, a man shared eerie snaps from an abandoned 19th-century farmhouse with groceries still rotting in the fridge.
https://www.newsweek.com/patient-discovers-deserted-dental-office-creepy-video-1746832 Patient discovers abandoned dental office in 'creepy' video: 'Call the Cops'