People bought $43.8 billion worth of iPhones this quarter
Apple Inc reported total iPhone sales of $43.8 billion on Thursday, setting a record quarter for the company, even without including sales of the newly released iPhone 15 series.
"iPhone sales exceeded our expectations," CEO Tim Cook told retail investors and investment bankers during the company's earnings call on Thursday, pointing to significant growth in several markets including China and India. The company's services division also performed strongly, generating $22.31 billion, beating analysts' forecasts.
Despite the highlights, the Cupertino, California-based tech giant reported a fourth consecutive quarter of year-over-year declines in overall revenue. Sales of Mac and iPad devices fell sharply, with Mac sales falling nearly 34 percent. CFO Luca Maestri provided some context and made forward-looking statements that suggested cautious optimism.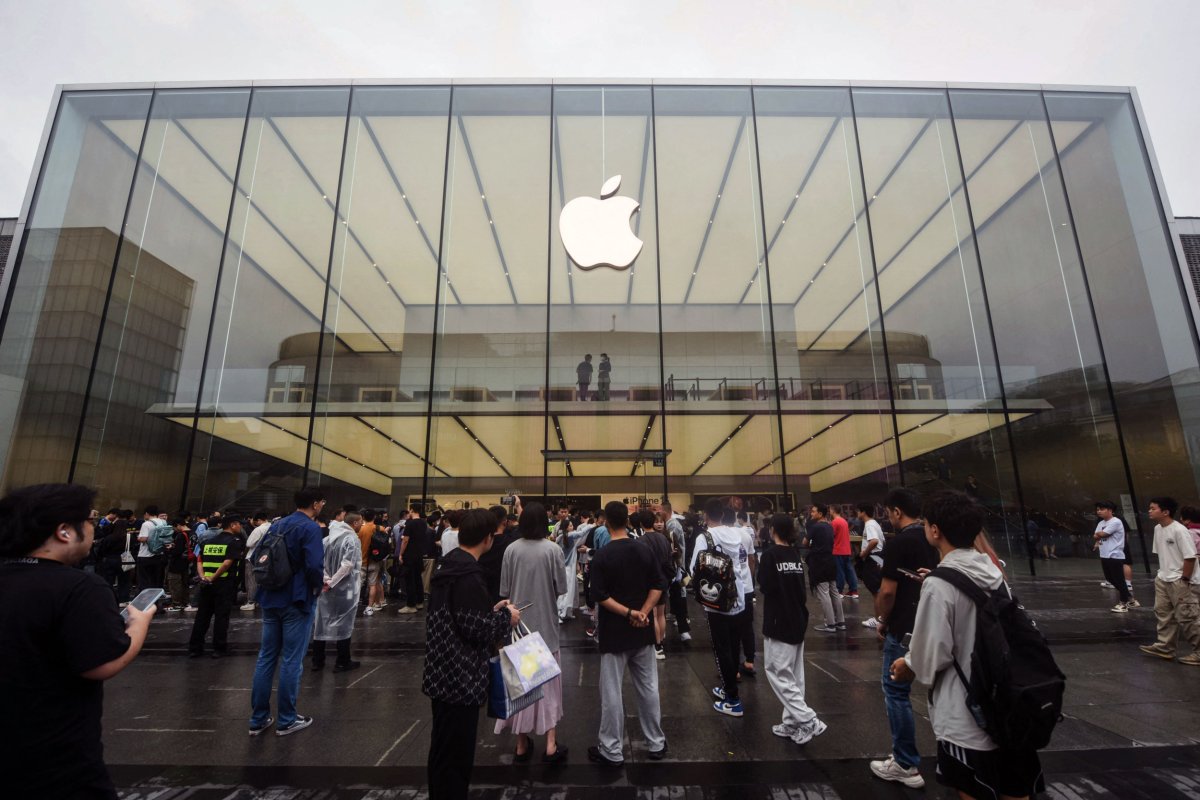 "We expect our company's total sales in the December quarter to be similar to last year," Maestri said, taking into account the impact of foreign exchange rates and a shorter reporting period compared to the previous year. He expects Mac sales to increase with the introduction of new products with M3 chips.
The CFO gave a stable macroeconomic outlook and predicted iPhone sales growth, while expecting a slowdown in iPad and wearables sales compared to the previous quarter.
Apple's financial stability is reflected in its cash reserve of $162.1 billion and an increase in net profit to $22.96 billion compared to the previous year. The company plans to continue its dividend payments and share repurchase program.
Cook detailed Apple's strategies to address the challenges posed by the current economic environment and said the company will continue to "invest in the future and operate for the long term."
Overall, the company posted earnings per share (EPS) of $1.46, beating the forecast of $1.39. Total revenue was $89.50 billion, slightly ahead of analysts' expectations of $89.28 billion.
Analysts expect revenue of $122.98 billion for the December quarter, Apple's most important quarter.
Given Apple's mixed earnings report, investment analysts have mixed opinions on the company's prospects. Wedbush Securities maintains its Outperform rating with a $240 price target. Needham Capital Markets confirms this with a Buy rating and a price target of $195. Similarly, Oppenheimer rates the stock Outperform and sets a price target of $220, while Morgan Stanley has an Overweight rating with a price target of $210.
Apple shares are currently trading at $172.14.
Unusual knowledge
Newsweek strives to challenge conventional wisdom and find connections in the search for common ground.
Newsweek strives to challenge conventional wisdom and find connections in the search for common ground.