People cling to Trump 'because we're stupid': ex-lawyer Michael Cohen
Donald Trump's ex-lawyer Michael Cohen said the former president's allies are standing by him despite mounting investigations "because we're stupid".
The congressional committee investigating this week's January 6, 2021 riots in the United States Capitol voted to subpoena Trump, saying he "must be accountable for his actions." The subpoena adds to his legal troubles as he faces several other investigations — including an investigation into whether he improperly stored classified documents in Mar-a-Lago and a lawsuit over his New York business dealings.
While some former Trump allies — including Cohen, who was serving a three-year sentence for campaign finance violations committed while working for Trump — have bailed out, many still cling to Trump, who remains a powerful figure in the political arena GOP politics is up and possibly running for president again in 2024.
Cohen appeared on NBC News on Friday to discuss the subpoena as well as his 14-page response letter to the committee, and offered insight into why he believes Trump allies aren't bailing him to protect himself.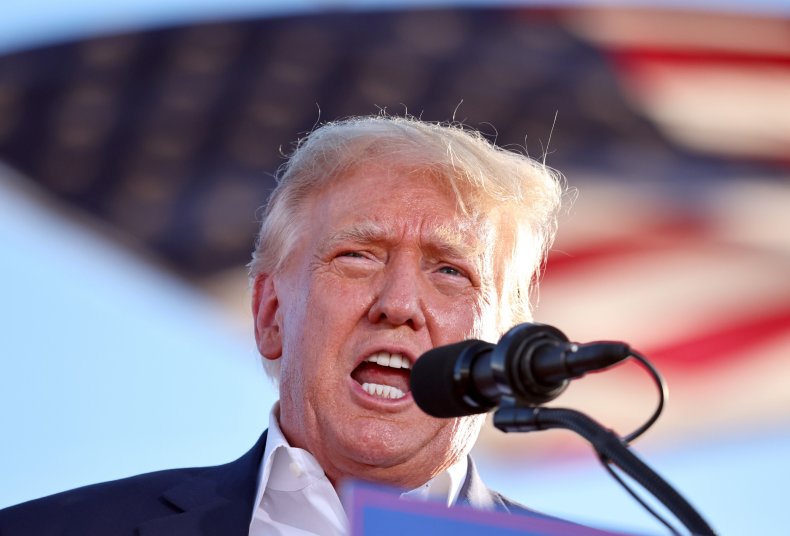 "Because we're stupid," Cohen said bluntly.
He continued, "For some reason we fell into the cult of Donald J. Trump," Cohen said. "There's a lot of excitement. There is a lot of energy. When he needs something from you, he makes you feel like you are the most important person in the world. And that only you are able to do anything."
He warned Trump's allies who continue to support the former president, including his lawyers, who he described as "in trouble."
"I know the game you're playing and it's not going to work for you," Cohen said. "Just like it didn't work for me. You can't use this playbook, especially against me for writing it. So, you know, heed my warning. And did you pay attention to them? No."
Cohen predicted that one of Trump's attorneys wrote the Jan. 6 14-page letter to the committee. The letter criticizes the panel for not investigating its allegations of voter fraud – which lack credible evidence – and accuses the panel of "targeting only those who, as concerned American citizens, have protested the fraud itself."
"I promise you, Donald has never produced a 14-page document for anything in his entire life. So this one was obviously written by Stephen Miller or one of the other writings he works for him," Cohen said, adding Trump "will not show up under any circumstances."
Trump lawyers stay with him as legal cases mount
His comments come amid other legal challenges, though Trump has maintained his innocence in each case. He continues to investigate classified Justice Department documents.
This week, the Justice Department asked an appeals court to halt an independent review of documents stolen in the August FBI raid on the Mar-a-Lago estate. Legal experts predicted the move could end in defeat for Trump. Trump said the documents were declassified when he took them out of the White House.
He also remains under investigation by Fulton County, Georgia District Attorney Fani Willis. She is investigating whether Trump's call to Secretary of State Brad Raffensperger, in which he allegedly asked him to "find" votes to win the election in his favour, violated state law.
Cohen, once a staunch Trump ally, has criticized Trump amid legal troubles.
He was Trump's personal attorney for years. He was sentenced to prison in December 2018 after pleading guilty to multiple charges including tax evasion and excessive campaign donations. His house arrest ended last November and he has been a critic of the ex-president ever since.
He has spoken out multiple times about how Trump treats those in his inner circle. In June, he predicted Trump would throw his attorney, John Eastman, under the bus. He said in July he received messages from the Trump team that he believes are intended to intimidate him.
news week has reached out to Trump's office for comment.
https://www.newsweek.com/people-stick-trump-because-we-are-stupid-former-lawyer-michael-cohen-1752202 People cling to Trump 'because we're stupid': ex-lawyer Michael Cohen