Pete Arredondo is defended by the Mayor of Uvalde, who called Beto "Son of a B****".
Uvalde Mayor Don McLaughlin has confirmed that Pete Arredondo, the embattled police chief for the Uvalde Consolidated Independent School District, has been sworn in as a city councilman despite criticism over his response to the Robb Elementary School shooting.
In a statement, McLaughlin said Arredondo was sworn in Tuesday night along with others who previously won their local council elections.
McLaughlin said that out of respect for the families of the 19 children and two adults killed in the May 24 massacre, no ceremony took place.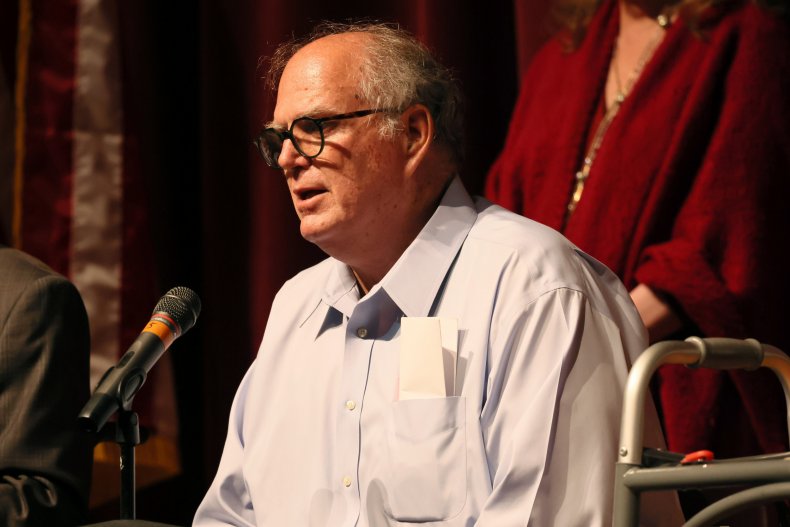 "Members of Uvalde City Council were sworn in today in accordance with the city charter. No ceremony was held out of respect for the families who buried their children today and plan to bury their children in the next few days," McLaughlin said.
"Our parents deserve answers and I trust the Texas Department of Public Safety/Texas Rangers will stop at nothing."
In a previous statement, McLaughlin said there was "nothing in the city charter, the electoral code or the Texas constitution" that prohibits Arredondo from taking the oath of office.
Arredondo was heavily criticized for leading the initial response to the Uvalde School mass shooting, including waiting for assistance before dealing with the gunman, and initially treated the incident as a barricaded suspect rather than an active gunman.
The Texas Department of Public Safety is now investigating law enforcement's response to the school shooting. Texas Department of Public Safety director and colonel Steven McCraw previously described Arredondo's delaying tactic as a "wrong decision."
McLaughlin, who was assisting the police chief under investigation over the response to the shooting, arrived days after McLaughlin made headlines after calling Texas gubernatorial candidate Beto O'Rourke the "sick son of an ab****" for beating Greg Abbott's news conference about the mass shooting was interrupted to criticize the Republican governor for his lack of gun control.
This is an evolving story and will be updated as more information becomes available.
https://www.newsweek.com/pete-arredondo-uvalde-mayor-don-mclaughlin-beto-orourke-1712043 Pete Arredondo is defended by the Mayor of Uvalde, who called Beto "Son of a B****".