Pete Buttigieg getting used to gas prices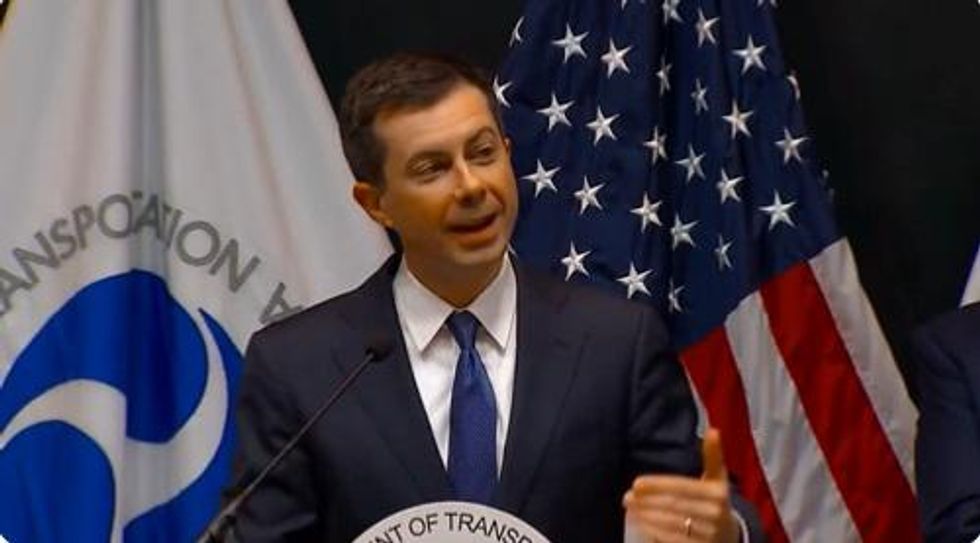 Transportation Secretary Pete Buttigieg has doubled down on his contactless messages to Americans struggling to pay skyrocketing prices at the pump.
Last month, "Mayor Pete" made headlines when he said (in all seriousness) that the obvious solution to dealing with insanely high gas prices is to simply buy an electric vehicle. Perhaps Mayor Pete doesn't realize that most of us simply can't afford to buy a new car, let alone an electric vehicle that costs that much.about $10,000 higher than the overall industry average,' according to Kelley Blue Book.
Now our tone-deaf Secretary of Transportation has let Americans know that until we achieve "a form of energy independence based on clean energy," we'll all have to get used to "wild price hikes."
Clock:
And the Twitterverse responded:
https://www.theblaze.com/video/pete-buttigieg-gas-prices Pete Buttigieg getting used to gas prices