Piers Morgan's heated interview with the comedian about Hamas goes viral
TikTok users are going crazy over comedian Bassem Youssef's heated interview with Piers Morgan, praising Youssef for his use of comedy when discussing the Israel-Hamas war.
Youssef, who has been described as Egypt's Jon Stewart for his political satire show Al-Bernameg, appeared on Piers Morgan Uncensored Tuesday night to discuss the ongoing conflict in the Middle East, taking on the British host for interrupting him and pushing back against Morgan's use of the word "savage."
Youssef's comedic approach to the interview was praised by social media users, who described him as "smart" and "brilliant". Excerpts from the interview shared on TikTok have been viewed millions of times.
"Bassem Youssef found the best way to talk to Piers Morgan," one user said in a video that has been viewed over three million times.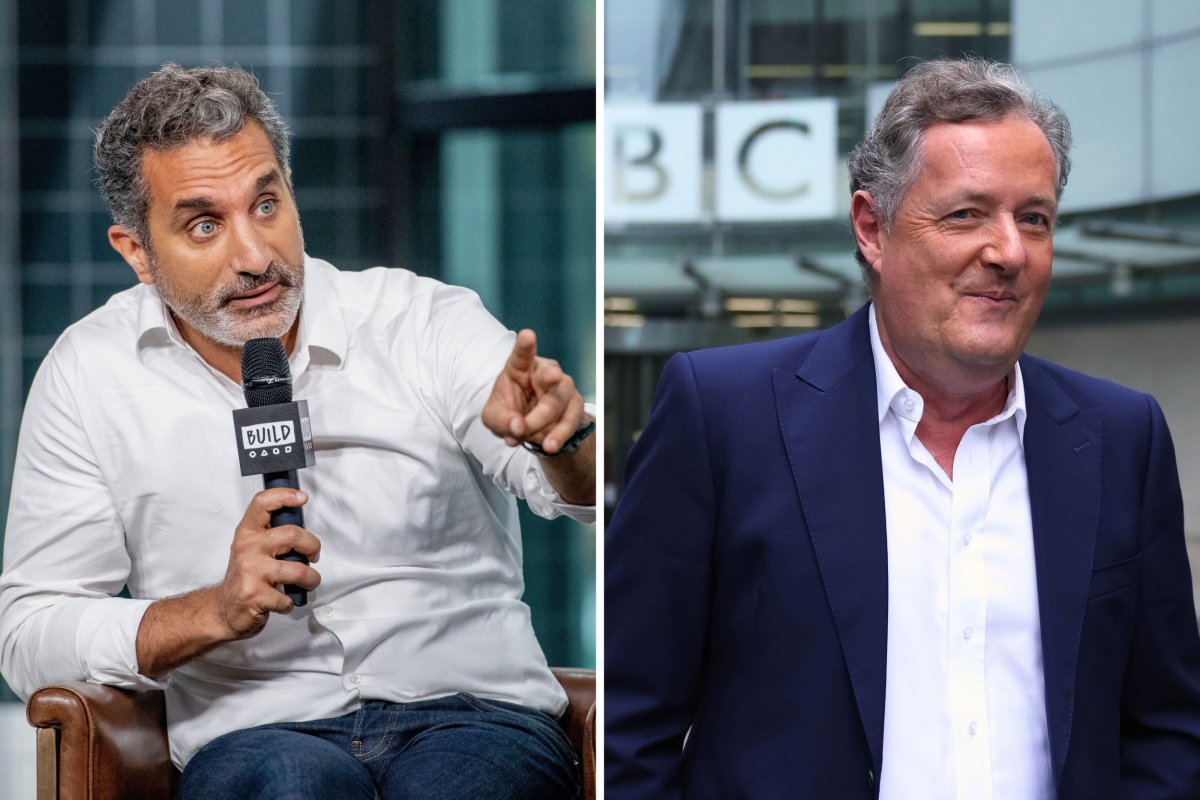 In the clip, Youssef mocked the spread of misinformation about the war, saying he and his family also received second-hand news as relatives lived in Gaza, and joked that the Palestinians were "so dramatic" and "hard to deal with." kill".
"But they never die, they always come back," he said. "They are very hard to kill, it is very hard to kill people. I know because I'm married to one. I tried many times but couldn't kill her." Youssef's wife, with whom he has two children, is Egyptian and Palestinian.
"It's not dark humor. "I really try to get to her every time, but she uses our children as human shields," he further joked.
The war, which began on October 7 when Hamas led the deadliest Palestinian militant attack on Israel in history, has become the deadliest of the five Gaza wars since 2008.
Israel then launched its heaviest airstrikes on Gaza to date following the October 7 attack, declaring war and cutting off supplies of food, fuel, electricity and medicine to the area. According to the Associated Press, more than 4,000 people have died on both sides and over a million people have fled their homes in Gaza ahead of a likely ground offensive by Israel aimed at eliminating Hamas.
In another excerpt from the interview, Morgan criticizes Youssef for generalizing that all Westerners use the word "savages" to describe Arabs, saying he never did so. Youssef defended himself: "You're one of the good ones. I'm not talking about you. You are great. You are great. We love you," before blowing a kiss to the host. The clip has more than 3.6 million views.
"Blowing him kisses on air is crazy, I love Bassem," read one comment with more than 10.6k likes.
"Sarcasm wins here," another user wrote.
In a third clip, viewed more than 441,000 times, Youssef criticized arguments blaming Hamas for the war and asked about the situation in the occupied West Bank.
"Let's imagine for a moment a world without Hamas. What will this world look like?" he asked. "Let's give this world a name and let's call this world the West Bank. Hamas has absolutely no control over the West Bank… and as of August alone, 37 Palestinian children have been killed. No music festival, no paragliding, no Hamas."
When Morgan told Youssef that he was "preaching to the choir," the comedian spoke up and the two began talking before Youssef told Morgan, "Cut me some slack and don't cut me off and interrupt." You mean my point."
"If you just want to hear your opinion, I can just condemn Hamas and go home. I can do that," he told the moderator.
One comment with over a thousand likes on the TikTok video read: "This man oh my god he is incredible."
"This man is the smartest man in the world, as if they are trying to act like Hamas, as if the people of the West Bank don't have problems too," said another.
Newsweek I asked Youssef for a comment.