Police across the state were warned about the suspected mass shooter in Maine weeks before he massacred 18 people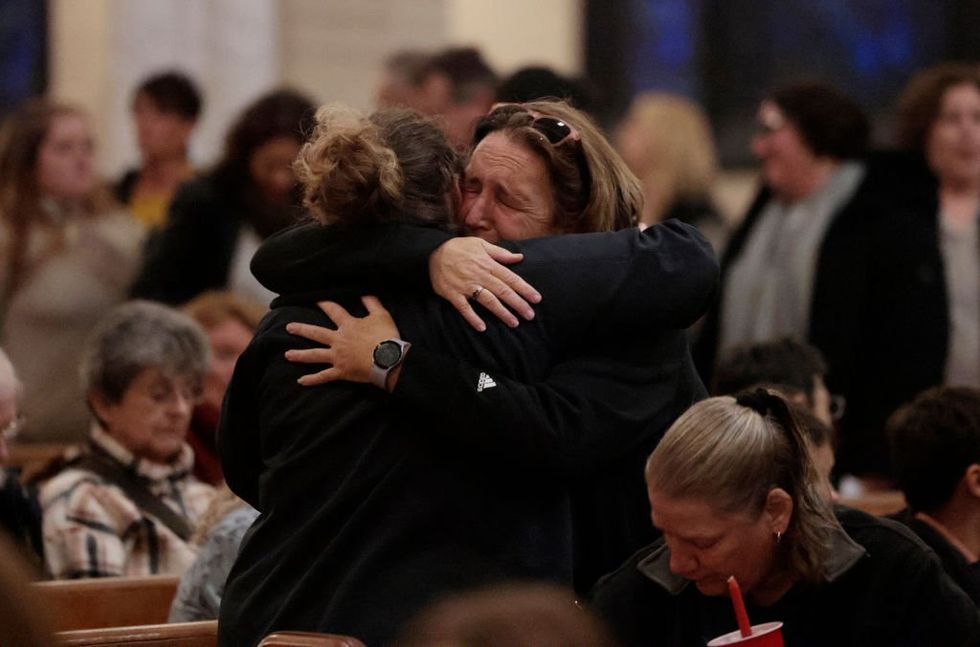 Police officers across Maine received warnings that a deranged Bowdoin man could pose a threat to the public weeks before he allegedly massacred 18 people in Lewiston and then killed himself.
The suspected shooter was a sergeant with the Army Reserve's 3rd Battalion, 304th Infantry Regiment, who had recently lost his job at a recycling center. Leading up to his monstrous final episode, he also began hearing voices, which he attributed to his new hearing aid.
In mid-September, the Army Reserve notified Sagadahoc County Sheriff Joel Merry of "hidden threats" from the suspected shooter. Sheriff Merry, whose jurisdiction includes the suspected shooter's home in Bowdoin, sent a deputy to the home but "was unable to locate him."
reported The Associated Press.
While his deputy had no luck, Merry assumed others would, so he sent a warning to all law enforcement agencies in Maine.
Shannon Moss, spokeswoman for the Maine Department of Public Safety,
confirmed speaking to the Boston Globe that state police, along with "every other law enforcement agency in Maine," received Merry's alert.
The alert appeared to be a general File 6 "blanket alert," prompting officials to keep an eye out but not proactively search for the reservist. Sergeant Marc Marion of the Cumberland County Sheriff's Department underscored the frequency with which such alerts are sent out, noting that he received 25 such alerts over the weekend alone.
"It's important to note that mental health calls make up a large portion of our call volume, so we receive a lot of them," said Brunswick Police Chief Scott Stewart. "We take them all seriously, but none of them stood out more than any other we got."
Moss said that "no notices or assistance were requested" in connection with the warning.
The FBI told the Associated Press that agents did not investigate the suspected shooter before the massacre, noting that the FBI "had or received no leads or information about him."
It looks like a July incident involving the suspected shooter didn't make it onto the FBI's radar.
New York State Police officers were reportedly called to West Point by his superiors on July 16 because of his behavior and threats toward other reservists. As a result of the NYSP intervention, he underwent a two-week mental health evaluation at the U.S. Military Academy's Kelly Army Community Hospital.
Michael Sauschuck, commissioner of the Maine Department of Public Safety, said there was no evidence that the alleged shooter was involuntary, which would have triggered an incident report for the military database and an alert to the FBI.
Maine's so-called "yellow flag"The law that allows a mentally impaired person to be forced to give up their weapon if judged to be a threat appears to have failed to stop the shooter.
"If the suspect had actually been hospitalized for two weeks for mental illness, that should have triggered the Yellow Flag Law and separated him from his weapons," said U.S. Senator Susan Collins (R-Maine).
reported Connecticut Public.
In addition to the September tip from the base, which was distributed across the state by Sheriff Merry, the sister-in-law of the suspected shooter, Katie Card told According to NBC News, the family reached out to police and the Army Reserve "to make sure everyone was on the same page because he's someone who does weapons training." … We were concerned about his mental state."
The sister-in-law said the suspected shooter, who had severe hearing loss, had allegedly "picked up voices he had never heard before," he said.
"He was just completely convinced that suddenly everyone was against him," she added.
Do you like Blaze News? Bypass the censorship, sign up for our newsletter and get stories like this delivered straight to your inbox. Login here!