Police "have our babies butchered," says father of Texas shooting victim
The father of a child who was shot dead at a Texas elementary school on Tuesday said police "had our babies butchered."
Suspected 18-year-old gunman Salvador Ramos opened fire at Robb Elementary School in Uvalde on Tuesday morning, killing 19 students and two teachers in one of the deadliest school shootings ever in the United States, authorities said.
In the aftermath, attention focused on local law enforcement's delayed response to the shooting, which drew criticism from people around the world, including some family members of the victims.
Jesse Rodriguez, who lost his 10-year-old daughter Annabell Guadalupe Rodriguez in the shooting, criticized the police response in a remark to Houston-based television news channel KHOU.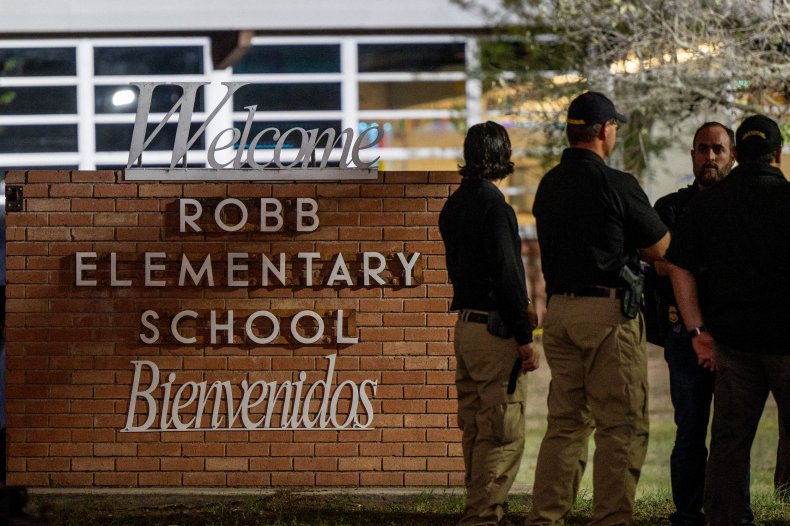 "They allowed our babies to be slaughtered. Sacrificed," he said. "While their asses were behind a wall. You know what, that doesn't help our kids. We need to find out who is responsible for all of this."
Upon their arrival, the police entered the school but quickly retreated, fearing they might be shot if they engaged Ramos. The officers were ordered to stand down by Police Chief Peter Arredondo, who believed the gunman had barricaded himself in a classroom and the children were no longer an active threat. Border guards killed the gunman nearly an hour later after ignoring the order.
Other family members also criticized the officials' reaction.
"Ridiculous, man. They are here to protect our community and they didn't do that. They were selfish, you know?" Jose Mata, who lost his 10-year-old brother Xavier Lopez in the shooting, told the news channel.
Steven McCraw, director of the Texas Department of Public Safety, said during a Friday news conference that holding officers back wasn't the best decision.
"It was a wrong decision. Period. There was no excuse for that," he said. "There were a lot of officers who had to do what had to be done, with one exception being that the operations manager on the inside felt he needed more gear and more officers to make a tactical breakthrough at that point."
Elected officials in Texas are extremely critical of the response. GOP Gov. Greg Abbott said Friday he was "absolutely angry" at being "misled" about the response, after previously praising police for their response.
"There will be ongoing investigations detailing who knew what, when, who was in charge and what strategy [was used]why this particular strategy was used, why other strategies were not used," he said.
https://www.newsweek.com/police-let-our-babies-get-slaughtered-says-dad-texas-shooting-victim-1711167 Police "have our babies butchered," says father of Texas shooting victim