Police officers beat the security guard and held a gun to his head in front of a horrified crowd
A video was shared on social media showing Los Angeles lawmakers allegedly beating a black security guard and putting a gun to the back of his head in front of a horrified crowd.
The 90-second clip was posted to Twitter on Tuesday by Cerise Castle, an investigative journalist from Los Angeles.
According to Castle, two deputies from the Los Angeles County Sheriff's Department arrived at the Good Batch Lounge in Inglewood on Sunday morning and began beating a man she identified as Blake Anderson.
"This is Blake Anderson. He is a security guard at the Good Batch Lounge. Early Sunday morning, Deputy Rodriguez and his partner stopped and began hitting Blake," Castle wrote in a tweet alongside the clip.
"He has since lost the sight in his eye. He is [currently] therefore charged with assault at a police station."
The Los Angeles County Sheriff's Department, Los Angeles Police Department and Inglewood Police Department have all been asked for comment.
At the beginning of the video, one deputy holds Anderson in a headlock while the other repeatedly punches him.
In the crowd witnessing the incident, a woman can be seen yelling at MPs, "This is security."
"Don't resist, they're a gang!" you can hear another person say at the crime scene. Earlier this year, the Los Angeles County Civilian Oversight Commission announced an investigation into "the proxy gangs that have plagued the Los Angeles County Sheriff's Department for decades."
As a woman repeatedly yells that Anderson "works here," one of the deputies is seen pulling the gun from his holster and holding it to Anderson's back. The other holds him back.
Seconds later, the deputy points the gun at the back of Anderson's head and uses his other hand to push the civilian's head down.
According to Castle, at that point the deputy said to Anderson, "I'm going to blow your brains out."
In the video, the filming woman can be heard asking Anderson not to do anything that could risk his life.
"Blake, no. Blake, no. Blake. Don't resist, Blake. No, no, do what you have to do, Blake. Come on," the person is heard saying as a deputy smacks Anderson in the head and slams his head into the ground.
"Please Blake, no. Don't fight back," the person adds as the deputies force Anderson's arms behind his back.
A deputy holds him down with one knee on his shoulder while the other deputy handcuffs him.
"He didn't do anything. He went for a walk with me. He didn't do anything," says the person filming. "Blake, don't let her do anything, Blake. Blake let her take you bro."
According to a GoFundMe page set up by Anderson's sister, Bailey Anderson, to raise funds for medical and legal expenses, several witnesses said Anderson was talking to a customer when deputies "got out of their vehicle and ambushed him for no probable cause." .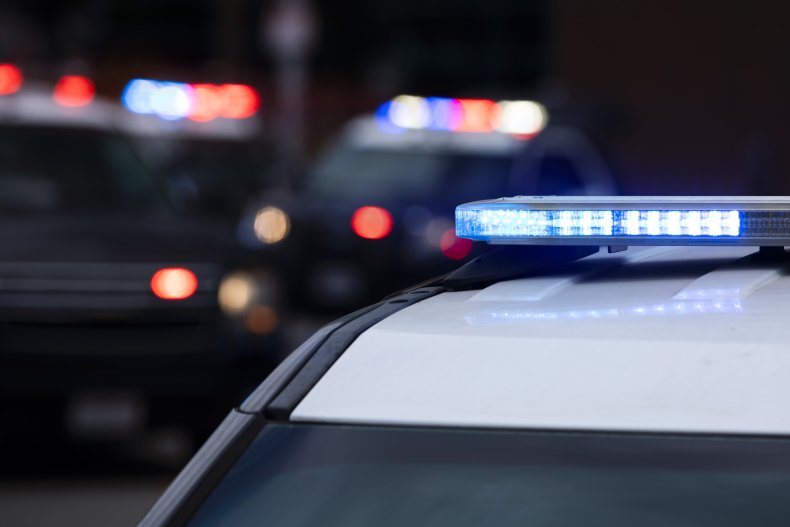 "No name, source of identification or reason for arrest was asked before he immediately banged his head against a glass window," his sister wrote on the page.
Anderson had been recovering from a fractured right eye prior to Sunday's incident and was "finally showing signs of his vision returning," she wrote.
"After being thrown against the window, Blake tried to update officers on the current condition of his eye to no avail.
"While he was on the ground, Officer Rodriguez repeatedly hit him in the head with his firearm, punched him in the face, stuck his gun in the back of his head, continuously banged his head on the concrete and stomped on his head. The whole time his partner was holding Blake."
Anderson suffered multiple injuries, including a dislocated shoulder, his sister said. "The worst thing is that the vision improvement in his right eye has now worsened. Doctors say the eye should be cosmetically removed and a prosthetic eye put in."
She described her brother as "one of the most incredible people alive" and said he is expecting a baby with his longtime girlfriend.
"He was at work trying to provide for his family and this tragic incident happened," she added.
Bailey Anderson has been contacted for comment.
https://www.newsweek.com/los-angeles-police-beat-security-guard-gun-head-1753026 Police officers beat the security guard and held a gun to his head in front of a horrified crowd