Police Response to Uvalde Shooting 'Stunning': Ex-NYPD Commissioner
Bill Bratton, a former New York City Police Department commissioner, criticized police officers' response to this week's shooting at an elementary school in Uvalde, Texas.
In an interview on WABC 770's The Cats Roundtable on Sunday, Bratton described the days since the shooting as "one of the most troubled weeks I've experienced in my 50 years of police work in America."
"Misinformation propagated by Texas government officials is startling and persists today," said Bratton, who ran the Los Angeles and Boston Police Departments earlier in his career. "I'm very proud of my job… But that pride has waned a bit this week."
Bratton's comments come after Texas Gov. Greg Abbott said Friday he was "angry" after being "misled" about the police response, which he initially praised. On Friday, the Texas Department of Public Safety issued a timeline for responding to the shooting and said officers waited more than an hour after the initial 911 call. Border Patrol Tactical Unit agents eventually broke through the classroom door and shot and killed teenage gunman Salvador Ramos.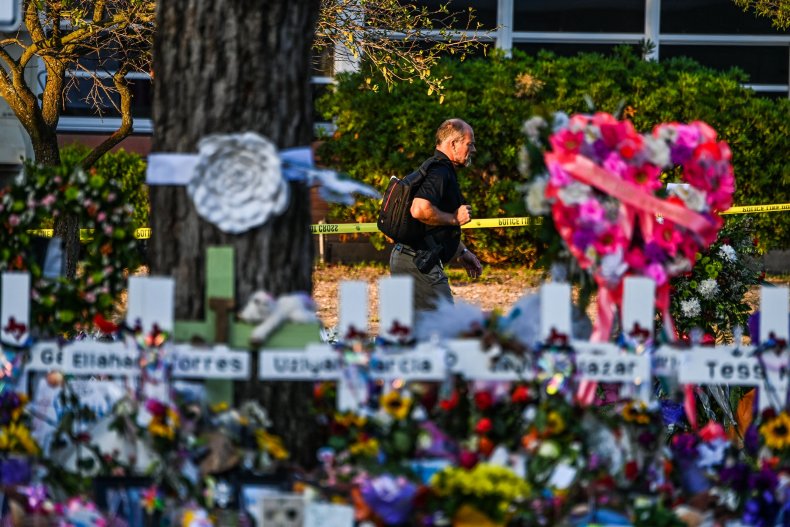 "In hindsight, of course, it wasn't the right decision from today's perspective. It was the wrong decision, period," Texas Department of Public Safety Director Steven McCraw said Friday.
"There were plenty of officers to do what needed to be done, with one exception that the operations manager inside felt he needed more gear and more officers to make a tactical breakthrough at that point," he added.
In his interview on Sunday, Bratton said there has been "so much misinformation presented as factual that public confidence, certainly in Texas and its police forces, has eroded — I've never seen anything like it in all my years as a police officer." seen. "
"I'm so angry at the moment at how poorly this has been handled, not to mention adding to the grief of the families who lost these young children to hear some of those lives may have been saved but apparently A wrong decision was made by the police chief with a six-man police force tasked with responding to this horrific incident," Bratton said. "It's mind-boggling and frustrating."
Bratton also criticized the officers' decision not to break into the classroom earlier.
"The fact that the police chief … apparently chose not to break into that classroom may have resulted in the deaths of more of these young people, who were effectively wounded and may … bleed to death and literally die while standing outside the door." "
Also on Sunday, John Cohen, who previously served as the Department of Homeland Security's counterterrorism coordinator, described the police response as a "failure."
"At the end of the day 21 people died, 19 children died, possibly people died while law enforcement was on the scene," Cohen said.
news week has asked the Uvalde Police Department for comment.
https://www.newsweek.com/police-response-uvalde-shooting-mind-boggling-ex-nypd-commissioner-1711245 Police Response to Uvalde Shooting 'Stunning': Ex-NYPD Commissioner