Politico slammed himself for calling taxpayer money "Biden's wallet" while trying to smear Gov. Ron DeSantis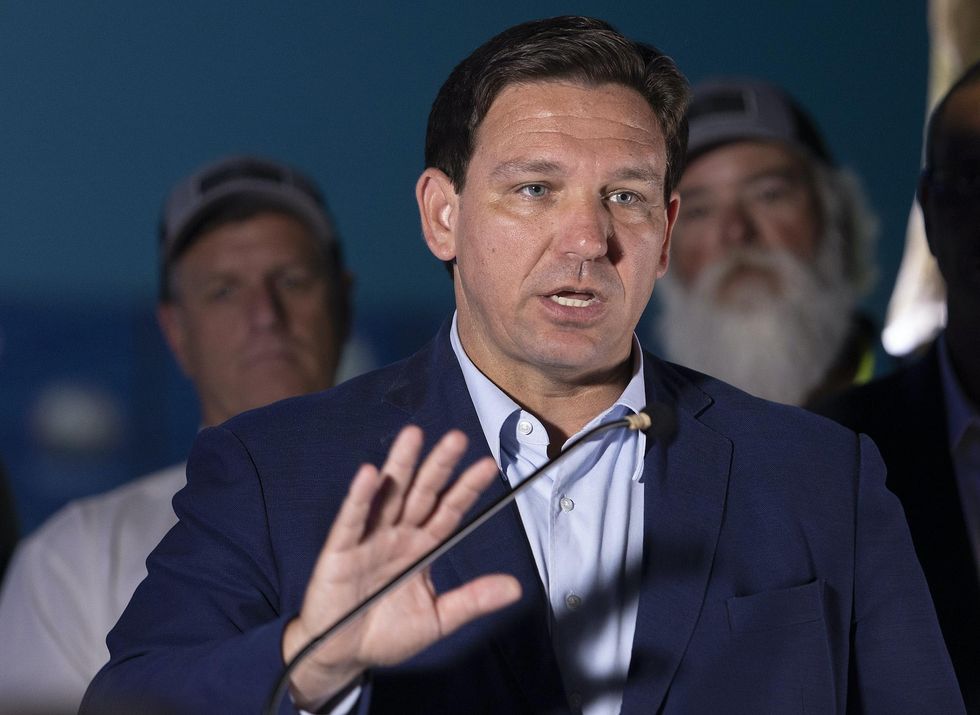 Politico has been slammed by right-wing social media users after the news outlet called taxpayers' money "Biden's wallet" while attempting to frame Republican Florida Gov. Ron DeSantis as a hypocrite.
The outlet sought to make DeSantis appear hypocritical for accepting federal aid after the devastatingly destructive Hurricane Ian, while denouncing federal spending in the past.
"Governor Ron DeSantis has been a staunch critic of President Joe Biden on almost every political front as he moves toward a likely potential presidential bid in 2024. But the Florida Republican likes one thing about the President: his wallet." article read.
The piece documented other funds Florida received during the coronavirus pandemic.
Many on social media rushed to smack Politico over the misleading allegation.
"What the hell is that? Biden's personal wallet or the US Treasury?? Every governor has received these funds. Newsom uses them for his favorite projects. Where is your winning piece there?" asked Red State Editor Jennifer Van Laar.
"I realize basic civics isn't a strong point among many national reporters, but federal money doesn't belong to the president. I understand why it might be confusing because he keeps trying to issue it without Congressional approval, but that's not the way our system works," read another popular answer.
"Should Gavin Newsom have turned down all federal funds when Trump was President? That's a strange story." answered Reporter Zaid Jilani.
"Characterizing disaster relief as coming out of the 'president's wallet' is too stupid for words" read another answer.
"I don't like the expression 'the president's wallet' at all. It's the federal treasury, filled with taxpayer dollars allotted by Congress. answered Conor Friedersdorf, writer at Atlantic.
A DeSantis spokesperson also responded to the Politico article.
"Stop amplifying all the critics," the spokesman said. "Like the governor said, we don't have time for politics or trifles."
"Americans in any state affected by disaster are entitled to federal disaster assistance, whether you agree with the governor or not. The media disgusts me more every day." tweeted Christina Pushaw, the director of rapid response at DeSantis.
Here's more from DeSantis on the hurricane:

DeSantis shuts down reporters at hurricane briefing: 'Stop politicizing'

www.youtube.com

https://www.theblaze.com/news/politico-smear-desantis-biden-wallet Politico slammed himself for calling taxpayer money "Biden's wallet" while trying to smear Gov. Ron DeSantis