Powerball winning numbers for 11/2/22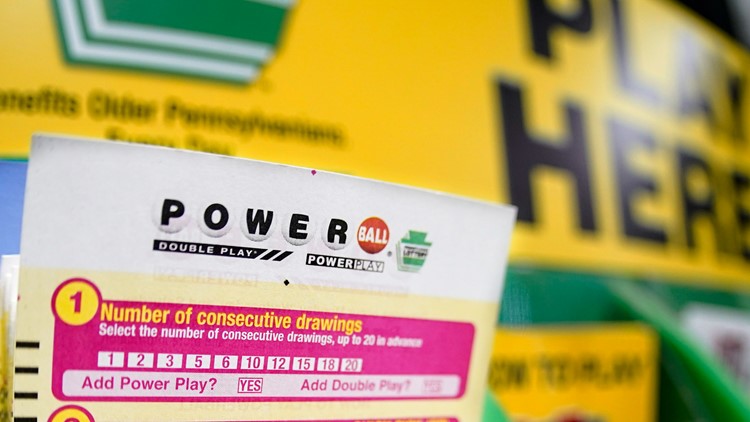 With no grand prize winner on Wednesday, the estimated jackpot for Saturday is now $1.5 billion – just short of the largest jackpot of all time.
With no one winning Wednesday's $1.2 billion Powerball drawing, Saturday's estimated jackpot is now $1.5 billion, just a hair's breadth short of the $1.586 billion jackpot currently being held takes the top spot.
The winning numbers for Wednesday's drawing were 2-11-22-35-60, Powerball 23 and Power Play 2.
While there is no grand prize winner, there are still several new millionaires as of Thursday morning. Players in Arizona, California, Colorado, Georgia, Maryland, Minnesota, North Carolina, New Jersey, New York, Oregon, Texas and Virginia have million dollar tickets that match all five numbers but not the red Powerball. Players in Arkansas, Montana and New Jersey have $2 million in tickets, with five numbers matching the power play.
There hasn't been a jackpot winner in the 39 draws since August 3rd.
The Multi-State Lottery Association, which oversees the Powerball game, reported 131.6 million Powerball tickets sold for Monday's drawing. As a result, 36.3% of all possible number combinations were covered, with millions of players choosing the same ones.
With a jackpot odds of 1 in 292.2 million, that still means around 186 million number combinations weren't covered.
The winner would have the option of an annuity payment spread over 29 years. Almost all winners choose a cash prize, but some financial experts say it's not always the wisest choice.
In recent years, huge lottery jackpots have become increasingly common as lottery officials have changed the rules and ticket prices to increase the top prizes. The latest change came in August when Powerball officials added a third drawing day to the weekly schedule to pump up prizes and sales.
The biggest prize was a $1.586 billion Powerball jackpot won by three ticket holders in 2016. Once a winning ticket matches the draw, the Powerball jackpot starts again at $20 million and continues to grow with each draw until it's won.
Powerball is played in 45 states, as well as in Washington, DC, Puerto Rico and the US Virgin Islands.
RELATED: This is why you shouldn't choose the cash option for the $1.2 billion prize at Powerball
Top 10 Biggest US Lottery Jackpots
$1.586 billion, Powerball, January 13, 2016 (three tickets, from California, Florida, Tennessee)
$1.537 billion, Mega Millions, October 23, 2018 (one ticket from South Carolina)
$1.337 billion, Mega Millions, July 29, 2022 (one ticket, from Illinois)
$1.2 billion (est.) Powerball, November 2, 2022
$1.05 billion, Mega Millions, January 22, 2021 (one ticket from Michigan)
$768.4 million, Powerball, March 27, 2019 (one ticket from Wisconsin)
$758.7 million, Powerball, August 23, 2017 (one ticket from Massachusetts)
$731.1 million, Powerball, January 20, 2021 (one ticket from Maryland)
$687.8 million, Powerball, October 27, 2018 (two tickets from Iowa and New York)
$656 million, Mega Millions, March 30, 2012 (three tickets, from Kansas, Illinois and Maryland)
The Associated Press contributed to this report.
RELATED: Could the Powerball jackpot surpass the record $1.58 billion?
https://www.kvue.com/article/news/nation-world/winning-numbers-for-powerball-prize-11-2/507-067e0c12-df40-46e1-b593-b5bbb7c53a49 Powerball winning numbers for 11/2/22