Praise for the company's offer to pay travel expenses for legal abortions
After the Supreme Court Roe v. Wade, a company was hailed online after it vowed to cover the travel expenses of employees seeking abortions in another state.
An employee of the unnamed company took to Reddit to express surprise at the company's promise after reading it in a company-wide email.
"I work in retail, so I haven't given it much thought. As I skimmed it I realized it was about Roe vs Wade. Part of me thought it was just company fluff they pretended to take sides with," the employee wrote in a post shared on the Antiwork subreddit.
The subreddit usually sees posts from people unhappy with the world of work, but this one was an exception.
"By the time I got to the second paragraph, where it informed me, effective immediately, they will cover employee travel expenses in a state where abortion is illegal," they wrote.
"I hope other companies will follow suit to fight back. It's not perfect, but it's something, so I'll do it. At least a step in the right direction, I know it's not nearly enough, but I'm just so tired of it and that brought me some comfort."
Because many states have the same laws as before Roe v. Wade, women will need to travel to other states to access legal and safe abortion services.
The company was not named by the employee, but is in line with various major companies in the US that have made similar promises.
Dick's Sporting Goods publicly pledged to provide up to $4,000 in travel reimbursements for employees to access an abortion at the "closest place where such care is legally available." The benefit is available to any employee, spouse or dependent who is enrolled in the Company's health plan, along with one companion.
Banking giant JP Morgan also pledged to cover travel expenses in an employee memo dated June 1, while Starbucks made a similar vow back in May.
Other companies like Netflix and Nike already have policies to cover travel expenses for health care unavailable in the employee's state, including abortions.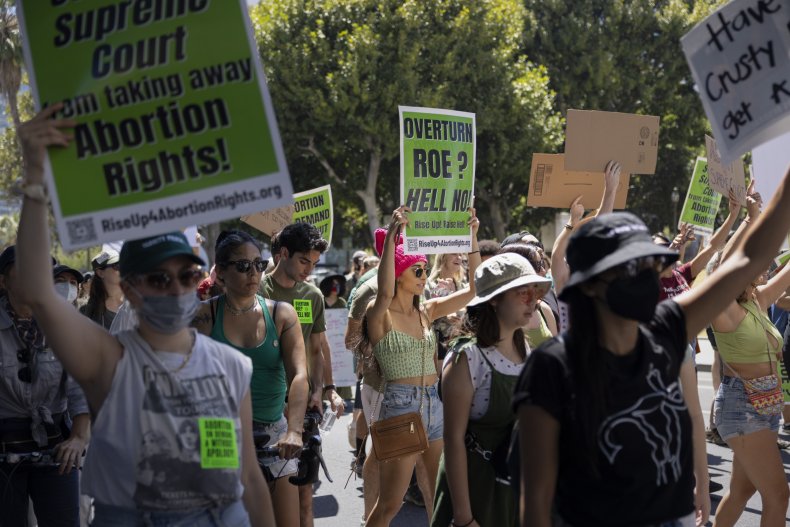 Antiwork Reddit members spoke out in support of the unnamed company, praising the actions taken in the email.
"I thought this was going to be bad but damn thats really very good of your company," wrote one user.
"My company also made this announcement. I don't agree with everything my company does, but supporting people who have to travel to have abortions was the right choice. Very happy about that," added one Reddit user.
"That's pretty awesome. But I hate the trend of having to rely even more on my employer for health care," argued another.
"That's great and imagine if you were a woman who had to accept this offer. Now imagine walking into your boss' office to tell them you need to get paid for your abortion trip. Privacy is gone," noted one less fortunate user.
However, it's worth remembering that many companies fund expenses through a healthcare plan, which means bosses aren't notified.
https://www.newsweek.com/roe-v-wade-abortion-companies-healthcare-policy-expenses-travel-1719528 Praise for the company's offer to pay travel expenses for legal abortions