Prince Andrew loses Freedom of the City title over Epstein scandal
Prince Andrew has been stripped of the honor of the City of York's freedom because of his links to convicted sex offenders Jeffrey Epstein and Ghislaine Maxwell.
According to British broadcaster ITV, councilors voted unanimously that Prince Andrew was no longer fit to represent York and its residents. York officials decided to cut ties with Prince Andrew following his own sexual assault allegations.
Darryl Smalley, Executive Member for Culture of York City Council, said the freedom of the City of York was "the highest honor" the City could confer.
"The honor is held by many remarkable and accomplished people who wear it with pride and responsibility. Now that the Queen has stripped him of his military roles and royal patronage, we believe it is right to remove any links Prince Andrew still has with our great city," Smalley said, according to ITV.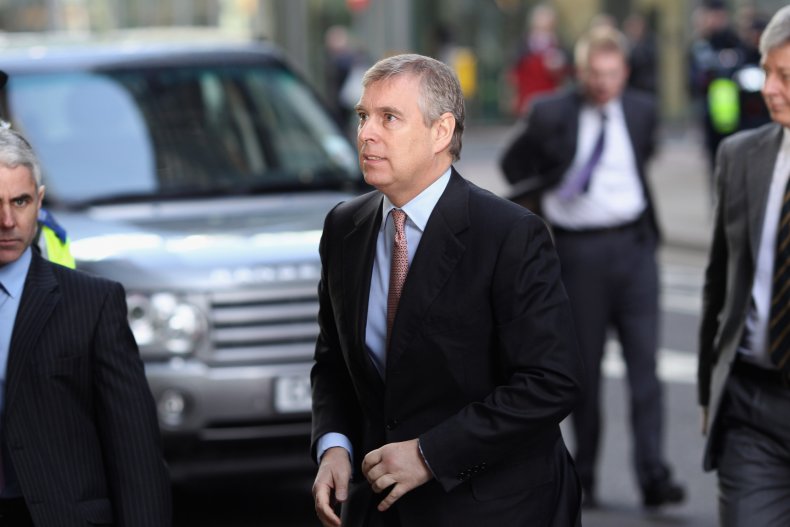 Prince Andrew was given the title as a wedding gift in 1987 after marrying Sarah Ferguson the previous year.
"I was delighted to see councilors from all parties supporting this motion and making it clear that it is no longer appropriate for Prince Andrew to represent York and its residents," Smalley continued, reported ITV right message that as a city we are confronted with victims of abuse."
Smalley said the next step is for Prince Andrew to "do the right thing" and relinquish his title as Duke of York.
"If he doesn't do this then the Government and Buckingham Palace must step in to remove his title and end Prince Andrew's association with York for good," Smalley said, according to ITV.
Prince Andrew was sued by Virginia Giuffre in a New York court in August 2021. Her complaint accused him of raping her when she was 17 and being a victim of sex trafficking because of Epstein and Maxwell.
After Judge Lewis Kaplan ordered a trial in January 2022, Prince Andrew made his decision and awarded Giuffre an undisclosed amount. He has not admitted liability and has always maintained that he is innocent of the allegations against him.
In January, the Queen stripped Prince Andrew of his military titles and patronage, including colonel in the Grenadier Guards – one of the longest-serving infantry regiments in the British Army – amid the lawsuit.
Buckingham Palace said in a statement to the BBC: "With the consent and assent of the Queen, the Duke of York's military affiliations and royal patronage have been returned to the Queen," according to the BBC.
news week asked Buckingham Palace for comment.
https://www.newsweek.com/prince-andrew-loses-freedom-city-title-over-epstein-scandal-1701637 Prince Andrew loses Freedom of the City title over Epstein scandal