Prince Harry reportedly claims in a new book that William attacked him over his and Meghan's treatment dispute
London – In his forthcoming autobiography spare partAccording to a report by the British newspaper Guardian, Prince Harry is said to have been physically attacked by his brother, heir to the throne Prince William, in 2019. The Guardian says it was looking at a copy of Harry's book, which is due out next Tuesday. CBS News has not seen a copy of it spare part and is unable to independently verify the report.
According to the Guardian, William visited Harry at his then-residence in the grounds of Kensington Palace, Nottingham Cottage, to discuss "the whole rolling disaster" of their battles with the media and their personal relationship.
When he arrived, Harry said, William was already angry and began, "Parrot[ing] the press narrative," calling Meghan "abrasive," "difficult" and "rude."
William reportedly said Harry wasn't rational, and Harry accused his older brother of acting like an heir and refusing to understand why Harry wasn't happy about being mistreated just because he wasn't the next in line succession was. William reportedly said he tried to help Harry, who scoffed and further angered William, who moved toward him, cursing.
The book apparently describes Harry walking into the kitchen and giving William a glass of water.
"He turned off the water, called me another name and then approached me," Harry writes, according to the Guardian. "Everything happened so fast. So very fast. He grabbed my collar, ripped my necklace and threw me to the ground. I landed on the dog's bowl, which cracked under my back and the pieces cut into me. I lay there stunned for a moment, then got up and told him to get out."
Harry said William urged him to hit him back, referring to fights they had as children, but Harry refused, so William left but then returned "with a regretful look and an apology".
Harry said he didn't immediately tell Meghan about the fight but did tell his therapist. When Meghan later noticed the scratches on his back, he told her, and "she was terribly sad."
There was no comment from Buckingham Palace, Kensington Palace or the editor of spare partPenguin Random House, in response to the Guardian report.
The book tells of another meeting of the brothers, this time with their father, now King Charles III, following the funeral of Queen Elizabeth II's late husband Prince Phillip in April 2021, according to the Guardian.
According to the Guardian report, Harry said Charles stood between his two angry sons and said: "Please boys. Don't make my final years miserable."
Two interviews ahead of the official release of Harry's book are expected this weekend, one with CBS News' 60 Minutes and the other with UK broadcaster ITV News.
In the 60 Minutes interview, which will air in full on Sunday, Harry says he's tried to resolve conflicts with his family privately, but the palace has used the media against him and Meghan. In a clip from the ITV interview, which will also air on Sunday, he seems to hint that he wants to reconcile.
"The door is always open," says Harry. "The ball is theirs."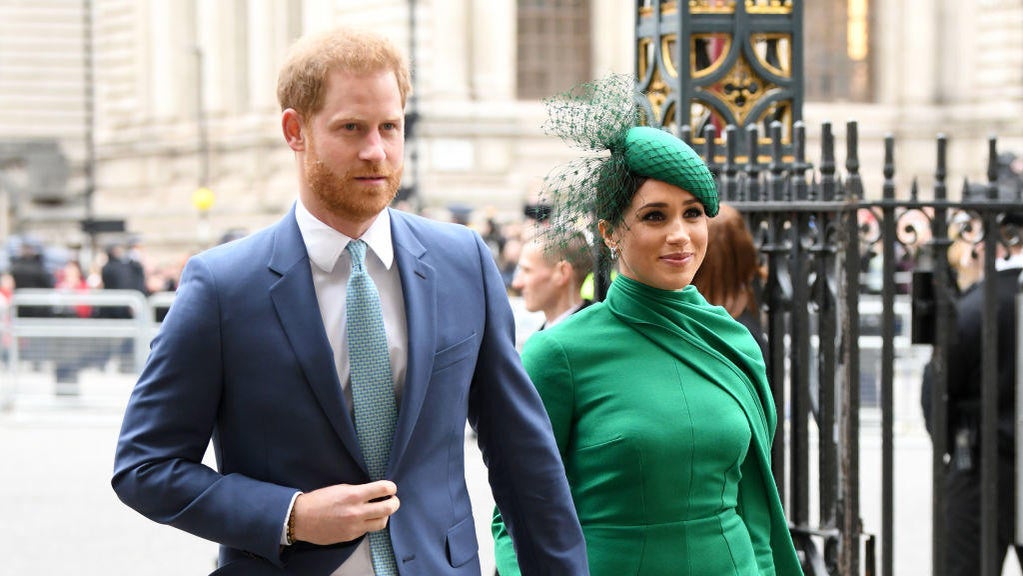 https://www.cbsnews.com/news/prince-harry-prince-william-fight-reported-the-guardian-new-book-spare/ Prince Harry reportedly claims in a new book that William attacked him over his and Meghan's treatment dispute