Prince Harry says William attacked him during fight: report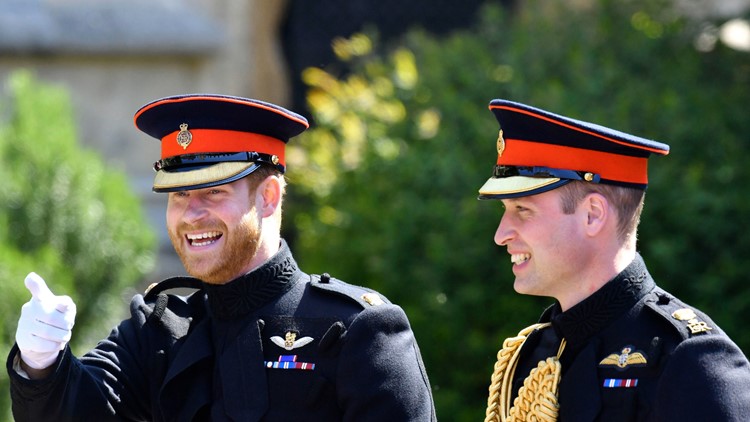 The prince's forthcoming memoir details a furious argument that turned physical, reports The Guardian.
LONDON, UK – Prince Harry claims in a much-anticipated new memoir that his brother Prince William punched and physically assaulted him during a furious argument over the brothers' deteriorating relationship, The Guardian reported on Thursday.
The newspaper said it received an advance copy of the book "Spare," which is due to be published next week.
It said Harry recounted a 2019 argument at his home in Kensington Palace, in which he says William called Harry's wife, former actress Meghan Markle, "difficult", "rude" and "abrasive". Harry claims William grabbed his brother by the collar and tore his necklace before punching him, the newspaper said.
"I landed on the dog's bowl, which broke under my back, the pieces cutting into me," the book is quoted as saying. "I lay there in a daze for a moment, then got up and told him to get out."
William later apologized, the excerpt said.
Neither Buckingham Palace, who represents King Charles III, nor William's office at Kensington Palace have commented on the claims.
The book, due to be released on Tuesday, is the latest in a series of public revelations and accusations from Harry and Meghan that have rocked the British royal family.
Harry, 38, and the American actress were married at Windsor Castle in May 2018. Less than two years later, the couple quit their royal duties and relocated to California, citing the media's racist treatment of the biracial Meghan as a lack of support from the palace.
They have since presented their side of the story in an interview with Oprah Winfrey and a six-part Netflix documentary released last month that chronicled the couple's fractured relationship with British media and estrangement from the royal family.
In the series, Harry claimed William yelled at him during a family reunion and accused palace officials of lying to protect his older brother, who is now heir apparent. Meghan spoke of wanting to end her life as she struggled with toxic press coverage.
Harry taped interviews with British broadcasters ITV and CBS in the United States to promote the book. Both are scheduled to air on Sunday.
In pre-release clips, Harry told ITV that the royal household had labeled him and Meghan "bad guys" and "showed absolutely no willingness to reconcile". He told CBS that the palace's refusal to protect him and Meghan from attack was a "treason."
Palace officials have declined to comment on Meghan and Harry's allegations.
The book also explains the reasons for its title, the Guardian said. It said Harry recounted his father's alleged words to his mother, Princess Diana, on the day he was born: "Wonderful! Now you have given me an heir and a surrogate – my work is done."
While William was destined from birth to be king, Harry – who is fifth in line to the throne behind his brother and William's three children – often seems to struggle with the ambiguous role of 'saving'. He spent a decade in the British Army – years he has described as his happiest – before taking up royal duties full-time in 2015.
https://www.kvue.com/article/news/nation-world/prince-harry-william-attack-memoir/507-8345c10a-4990-45ac-8236-f9a4e1884b2e Prince Harry says William attacked him during fight: report