Prince William 'appalled' by Queen's Christmas Slight to Harry, Meghan – Book
According to a new biography by Tina Brown, Prince William was "appalled" when Queen Elizabeth II recorded a Christmas message without a picture of Prince Harry and Meghan Markle on her desk.
The Duke and Duchess of Sussex were in Canada for Christmas 2019, just before stepping down from royal duties the following month.
And the monarch's annual broadcast that year had one notable absence – a picture of the couple who had been in attendance the year before. Former magazine editor Tina Brown describes in her new biography, The Palace Papersas Prince William feared the move would trigger a tantrum in his brother.
In the book, published on April 26, she wrote: "William is said to have been horrified to see the Sussexes cut out. He knew his brother well enough to predict a Category 5 tantrum."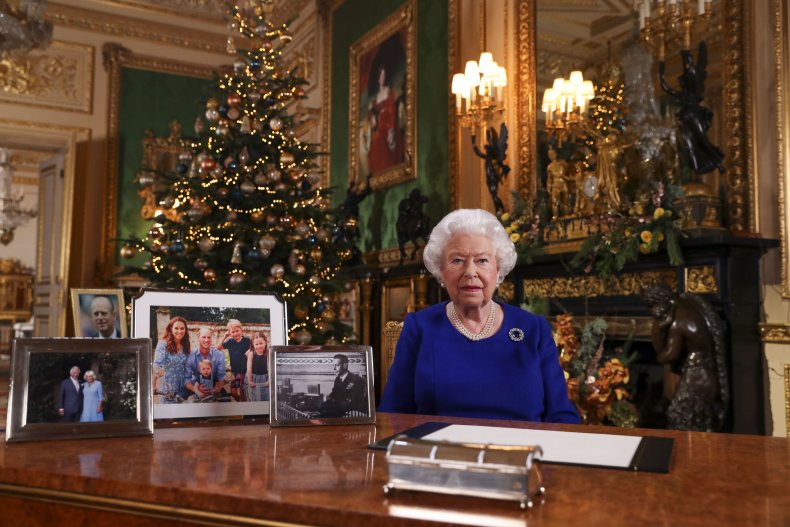 There were already signs that Harry and Meghan wanted to step out of royal life ahead of the Queen's taped address, but it was at that moment that, according to the book, it was time to "pull the trigger".
Brown wrote: "Last Christmas a family portrait of Charles, Camilla, the five Cambridges, and Harry and Meghan was displayed at Her Majesty's elbow. But by December 2019 the Sussexes were gone, their image cropped out as cleverly as Stalin would have done to a disgraced apparatchik."
She added: "Her Majesty pointed to an adorable portrait of Harry, Meghan and baby Archie. 'This,' said the Queen. 'I suppose we don't need that.'"
The book points out that the photo selection was said to be no accident and has been "artfully altered" every year since Elizabeth first began doing an annual Christmas telecast in 1957.
Brown wrote: "If the Sussexes still had any doubts about going out, those doubts disappeared when they watched the Queen's 2019 Christmas message on TV. They saw with their own eyes that they had stepped to the fringes of the monarchy. Her Majesty eloquently summed it up in her speech by saying nothing. The subtext was all in the flotilla of carefully arranged family photos placed on her desk."
Just weeks later, the news made the front page of the British tabloid The sun that Harry and Meghan were planning to spend more time in North America. Based on this disclosure, the Sussexes released their own detailed roadmap to a new post-royal life in which they would continue to serve the Queen but also have greater independence.
The Duke told Oprah Winfrey in March 2021 how he tried to arrange a meeting with the Queen before publishing their plans on her now-defunct Sussex Royal website.
For more royal news and commentary, click here news week's The Royal Report Podcasts:
However, he suggested that royal staff blocked the meeting and the Queen told him she was too busy to meet.
"This announcement that we made on January 8, 2020 (when we stepped aside as working royals) – the content of which was captured in a letter to the institution – to my father, which was then shared in late December when we were in Canada," said Harry.
"And then to come back on the 6th, after my grandmother said: 'As soon as you land, come to Sandringham, we'd like to talk, come and have tea – why don't you stay for dinner because it is? a long drive and you'll be exhausted,'" he added.
"The moment we landed in the UK, I got a message from my private secretary at the time, Fiona… who cut and pasted a message from the Queen's private secretary, which basically said, 'Please give the Duke and the Duchess of Sussex continues that he cannot come to Norfolk. The queen is busy, she's busy all week…don't come here."
Brown wrote that Harry and Meghan were trying to blur the line between Elizabeth's role as a grandmother and as Britain's head of state by arranging an informal meeting to discuss an important issue.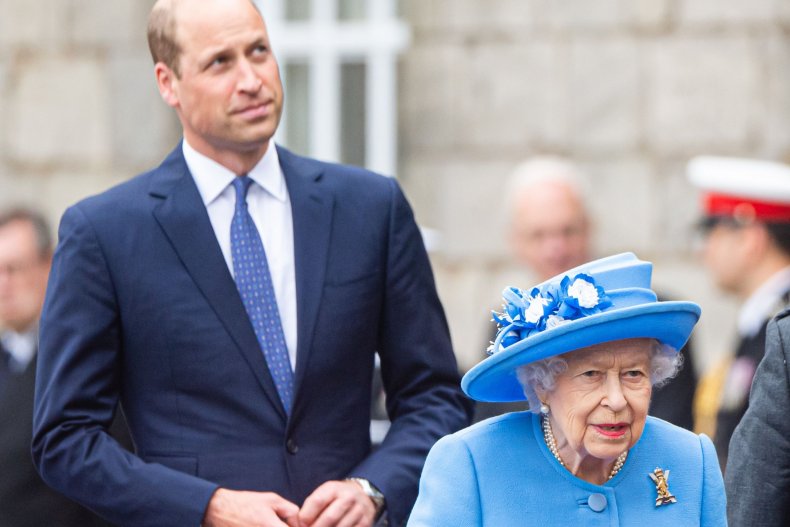 She quotes a Palace source: "Such talks would have to be conducted in the spirit of Elizabeth II as sovereign, so there would have been agendas. Talking points would have been agreed beforehand between private secretaries… What the Sussexes tried to do was walk around her and go to her because she is known to say yes of her own accord. She gives in."
Brown added: "Sometimes it falls to the Queen's private secretaries to alert her to family members trying to blur the lines to get inappropriate results. In corporate parlance, this is called CEO denial. In this case, Harry's goal of making an end of runs past Queen's Advisors was very clear."
When Harry and Meghan instead posted their plans online, the British media accused them of blinding the Queen.
Harry refuted the allegations against Oprah: "No, I would never blindly denounce my grandmother, I have too much respect for her."
However, Brown appeared to take the media's point of view, writing: "Whatever the talks Harry insists on, the Sussexes' fully baked statement of intent on their website was an insult by its very existence.
"'It was utter madness,' was the verdict of a palace source.
She added: "Setting the rules of the new 'work model' was a bit like publishing your terms of employment when done deal before even being offered a job.
"Hollywood's PR language was naively obvious in the language of the manifesto. Following their redefinition of their roles, it explained, the Sussexes would continue to 'work' with Her Majesty The Queen as if the monarch were the co-executive producer of a television series. But the queen doesn't cooperate. She commands – as her boisterous grandson was about to find out."
The book says Harry and Meghan were hurled into a tough exit that would ultimately see the Duke having to relinquish his honorary military titles.
A former aide told Brown: "Harry and Meghan were truly stunned. They didn't expect that to happen."
https://www.newsweek.com/prince-william-appalled-queen-christmas-slight-prince-harry-meghan-markle-tina-brown-palace-papers-1700538 Prince William 'appalled' by Queen's Christmas Slight to Harry, Meghan – Book