Princess Charlotte cries at the Queen's funeral and turns to Kate for comfort
Princess Charlotte broke down in tears after attending Queen Elizabeth II's funeral service with her eldest brother Prince George on Monday.
Prince William and Kate Middleton's two eldest children arrived late at Westminster Abbey and were only confirmed by the Palace when the Rules of Procedure were published the night before.
Charlotte, 7, and George, 9, originally intended to walk behind their parents and in front of Prince Harry and Meghan Markle, but when their father arrived from a walking procession, the plan changed. The future King George, who is second in line to the throne, and his sister instead walked in a line of four behind the Queen's children between the new Princes and Princess of Wales.
Outside the Abbey, Charlotte later appeared in tears, with her hand over her eyes, as Kate comforted her.
Her youngest brother, Prince Louis, 4, stayed home for the somber occasion. William and Kate decided he was too young to handle the intense emotions of the service, in which a lone piper captured the sadness of the historic moment.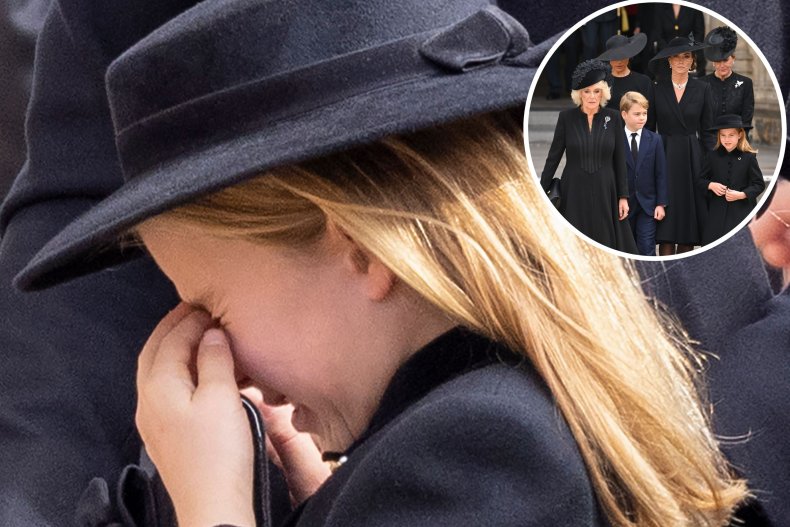 https://www.newsweek.com/princess-charlotte-cries-queen-elizabeth-ii-funeral-turns-kate-middleton-comfort-1744118 Princess Charlotte cries at the Queen's funeral and turns to Kate for comfort