Princess Diana's tiara, which has seldom been seen since her death, is on display at the jubilee exhibition
Princess Diana's most prized family jewel will be on display in London ahead of Queen Elizabeth II's Platinum Jubilee celebrations next month.
The Spencer tiara, which Diana famously wore on her wedding anniversary in 1981, will be included in Sotheby's auction house's exhibition of aristocratic tiaras to mark the anniversary.
The jewel has become synonymous with the princess, wearing it with many of her most iconic outfits in the 1980s and early 1990s.
Composed entirely of diamonds on a silver and gold frame, the tiara was reportedly created by Crown Jeweler Garrard in the 1930s from a much older central element, a family heirloom.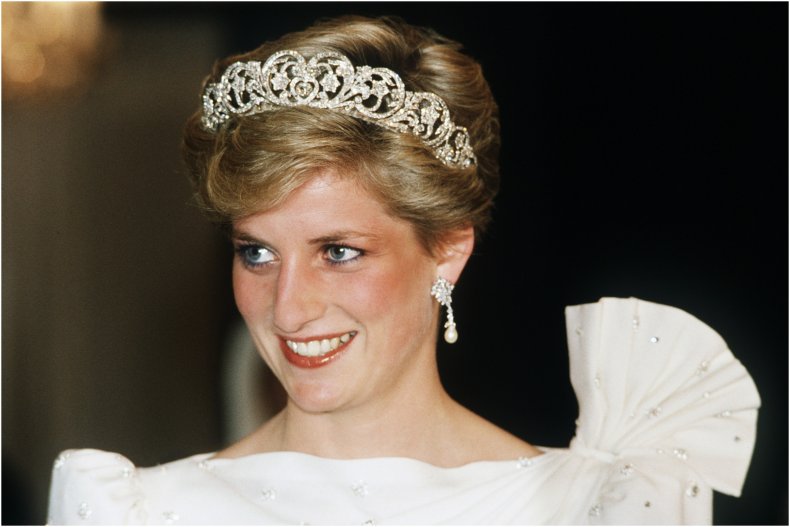 Diana's father loaned her the tiara for her wedding and she kept it throughout their marriage until his death in 1992. The princess wore it to at least seven major royal occasions and posed with the piece for several official portraits.
The Spencer family is one of Britain's oldest noble families, dating back to the 15th century. Diana's father was an equerry to King George VI and then Elizabeth II and the families were further linked when Prince Charles and Diana began to develop a romantic bond.
The 1981 royal wedding was watched by an estimated global audience of 750 million people, and unlike modern royal brides like Kate Middleton and Meghan Markle, Diana didn't have to borrow a tiara from her future mother-in-law the Queen to complete her outfit. Diana was proud to wear her own family jewel down the aisle of St Paul's Cathedral.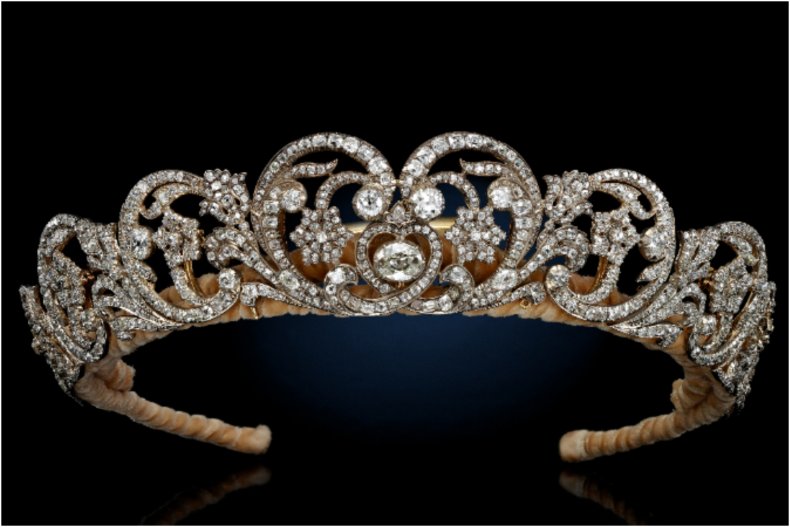 The princess's butler, Paul Burrell, wrote of her deep symbolic and sentimental attachment to the family jewel in his 2003 memoir A royal duty.
"As Princess of Wales, it was an essential part of her royal uniform," he wrote, adding, "She wore it to state banquets at Buckingham Palace, State Openings of Parliament and diplomatic receptions."
"It wasn't just a symbol of the princess' royal status," he continued. "It was a reminder of their wedding day."
While Diana's Spencer tiara was greatly appreciated, it wasn't the only one available to her. As a wedding gift, the Queen lent the new Princess of Wales the diamond and pearl tiara made at the direction of her grandmother, Queen Mary.
The lover's tiara is impressive and is as associated with Diana as the Spencer jewel, but according to hairstylist Sam McKnight, it gave the princess a headache.
Perhaps to avoid this headache, the princess had two bandeaus made of a necklace and bracelet that could be worn on the forehead instead of the crown of the head, reviving a fashion not seen since the 1920s.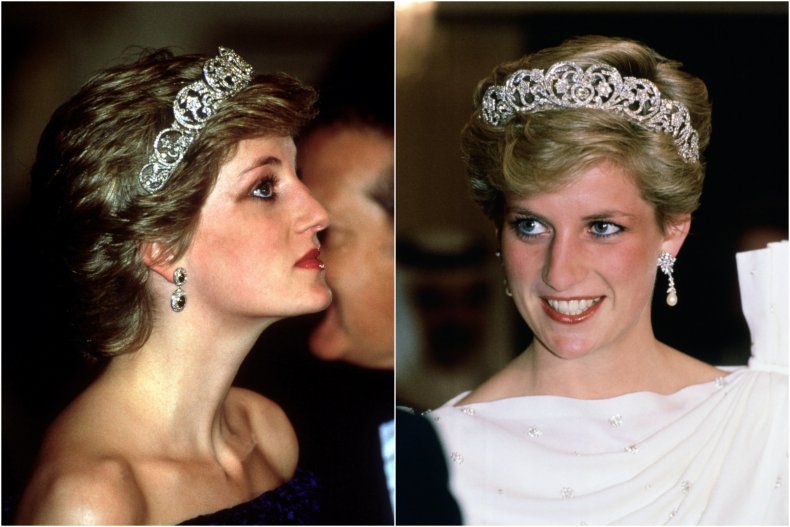 Burrell claims in his memoirs that in 1993 the princess was asked by her brother, the current Earl Spencer, to return the tiara to the Spencer family vault after he inherited his father's estate and title.
Previously, the princess briefly returned the tiara to her brother in 1989 for his then-fiancée to wear on their wedding day.
"Earl Spencer made it clear," Burrell wrote, "that the tiara was only 'on loan' to the Princess because his grandfather had bequeathed it to him in the 1970s."
Burrell adds that the Earl wrote in a letter to his sister that the tiara "should be returned to its proper owner".
Since then, the tiara has rarely been seen, but made a notable appearance in 2018 when Diana's niece, Celia McCorquodale, borrowed it from her uncle to wear at her wedding.
The display of the tiara, along with almost 50 other examples in the Sotheby's exhibition, marks the first time it has been displayed in London since the 1960s.
Among the other notable jewels on display is a diamond and emerald tiara designed by Prince Albert for Queen Victoria in 1845. Crafted in the neo-Gothic style, the dramatic tiara with elegant diamond tails was a favorite of Victoria's.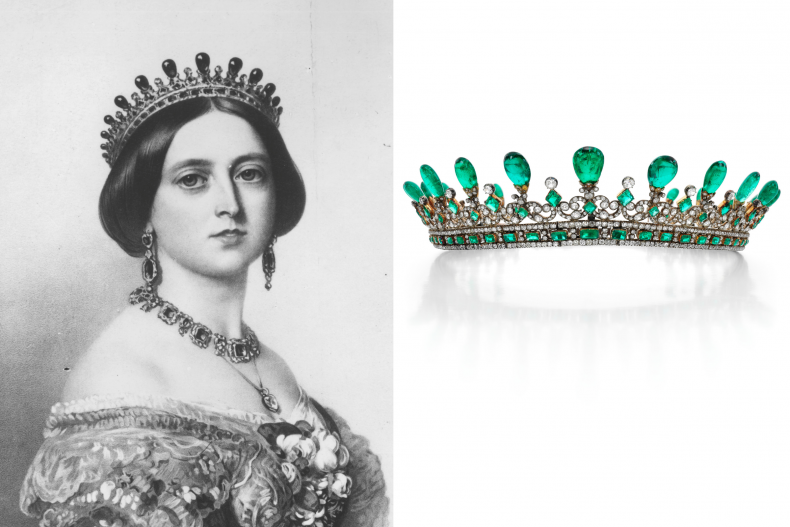 After Albert's death, the Queen refused to wear colored stones and gave away many pieces that she did not consider important enough to pass on to future monarchs.
Victoria gave each of her five daughters a tiara designed by her father Albert. The emerald creation was gifted to Princess Louise, Duchess of Argyll, who died childless at Kensington Palace, where Prince William and Kate Middleton now live and where the tiara is usually on permanent display.
Sotheby's exhibition runs from May 28th to June 15th in their London showroom.
news week has reached out to Earl Spencer for comment.
https://www.newsweek.com/princess-diana-tiara-rare-jubilee-display-1707781 Princess Diana's tiara, which has seldom been seen since her death, is on display at the jubilee exhibition