Pro-Russian militiamen fire leaflets over Ukraine urging troops to surrender
According to reports, militia officers loaded projectiles with pro-Russian propaganda leaflets and fired them across Ukrainian territory.
The leaflets call on Ukrainian troops to surrender their arms and surrender to enemy forces.
Zenger News received the video from the People's Militia of the Lugansk People's Republic (LPR) on Tuesday.
The pro-Russian separatists said (in Russian): "The people's militia strives to save the lives of Ukrainian soldiers and calls on them to lay down their arms."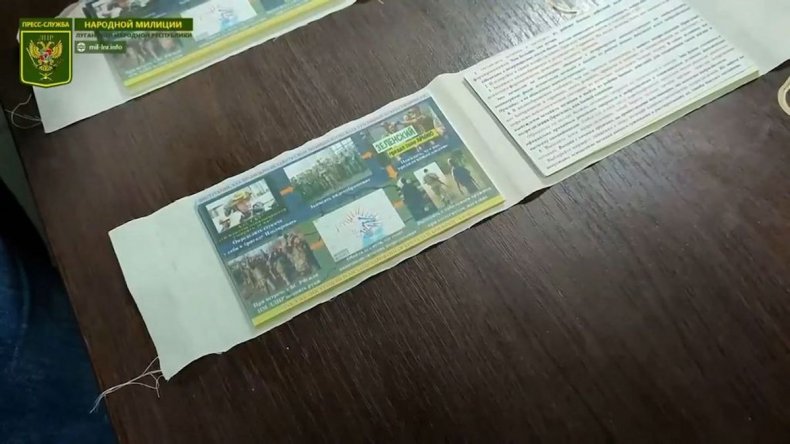 Zvezda, a Russian state-run nationwide television network operated by the Russian Defense Ministry (MoD), said the footage was shot near the town of Zolote, which is currently under the control of the LPR.
The shells were said to have been fused to detonate in mid-air, causing the leaflets to be scattered over a large area of ​​Ukrainian-held territory.
According to Zvezda, the leaflets contain detailed information about the procedure for surrendering weapons and voluntary safe surrender to pro-Russian forces.
The shells with the leaflets are detonated in the footage by Soviet 2S1 Gvozdika self-propelled howitzers.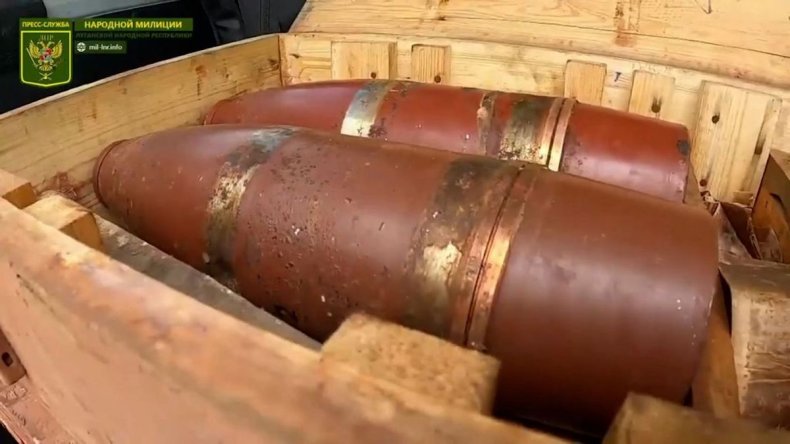 The 2S1 Gvozdika entered service in 1972 and is currently operated by the respective militaries of several countries, including both Russia and Ukraine.
An LRP People's Militia artilleryman named Vadim was quoted as saying: "We are giving the Ukrainian Nazis the last warning to surrender. Or we replace the grenades with live ones, and then they don't have time to write suicide notes home."
When Russia invaded Ukraine on February 24, Russian President Vladimir Putin called it a "special military operation" to "demilitarize and denazify" Ukraine.
The Kremlin still calls the invasion a "military special operation," but now says the goal is "to protect Donbass."
Although Moscow's stated goal has changed, the Russian military still frequently refers to Ukrainian troops as "Nazis" or "nationalists."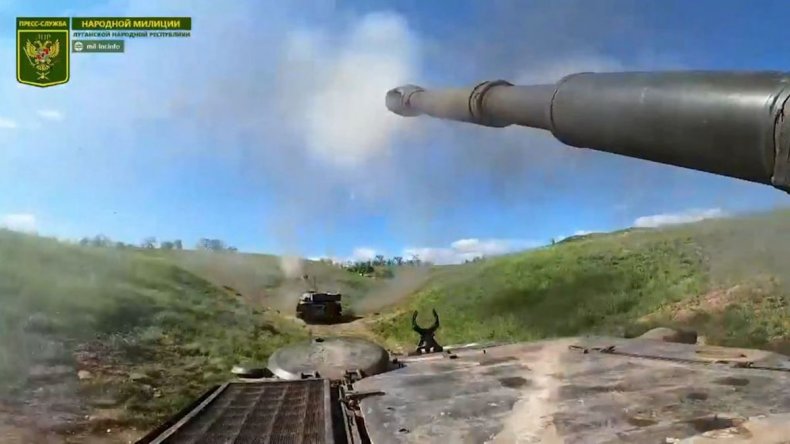 In its latest May 25 briefing, the Russian Defense Ministry said: "A total of 178 Ukrainian aircraft and 126 helicopters, 1,006 unmanned aerial vehicles, 322 anti-aircraft missile systems, 3,258 tanks and other armored fighting vehicles, 430 multiple missile launch systems, 1,671 field artillery and mortars as well as 3,155 units of special military vehicles were destroyed during the operation.
Meanwhile, the General Staff of the Armed Forces of Ukraine said Russia lost about 29,450 soldiers and officers, "1,305 tanks, 3,213 armored fighting vehicles, 606 artillery systems, 201 MLR systems, 93 air defense systems, 206 combat aircraft, 170 helicopters, 491 UAVs at operational and tactical levels , 112 cruise missiles, 13 warships/cutters, 2,217 other vehicles and tankers and 44 special equipment" in the same period.
May 26 marks the 92nd day of the invasion.
This story was provided to Newsweek by Zenger News.
https://www.newsweek.com/pro-russia-militiamen-fire-leaflets-over-ukraine-urging-troops-surrender-1710648 Pro-Russian militiamen fire leaflets over Ukraine urging troops to surrender