Pro-Russian soldiers fire rocket launchers at enemy targets on Leafy Lane
The video shows the moment pro-Russian troops loaded their rocket launchers in a leafy alley and fired at enemy targets as the "military special operation" entered its 98th day.
The People's Militia of the so-called Luhansk People's Republic (LPR) said in a statement of 31 personnel, 3 tanks, 4 vehicles.
"The enemy continues to terrorize the civilian population of the Republic and shell the civilian infrastructure of the LPR frontline settlements, which pose no threat to the enemy and are not military installations."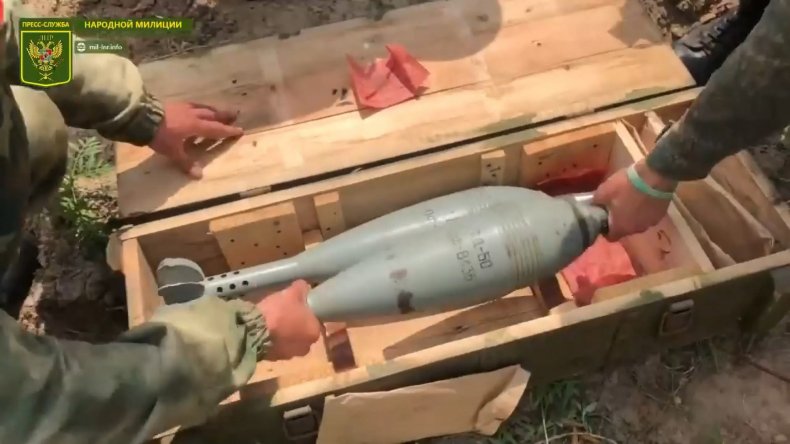 "Last day, Ukrainian armed formations fired 12 rockets from 120mm mortars at the settlement of Pervomaisk.
"In addition, the Armed Forces of Ukraine used 'Hurricane' MLRS (Multi-Launch Missile System) to bombard the settlements of Popaznaya and Stakhanov, firing five shells.
"As a result of the shelling in Stakhanov, 2 people were killed, 24 people were injured, including 8 children. The attack also damaged 2 infrastructure facilities, a school and a hospital.
"In order to suppress enemy fire activity on civilians of the republic, the positions of the Ukrainian armed forces from which the missiles were fired were immediately spotted and destroyed by the on-duty firepower of the NM LPR units."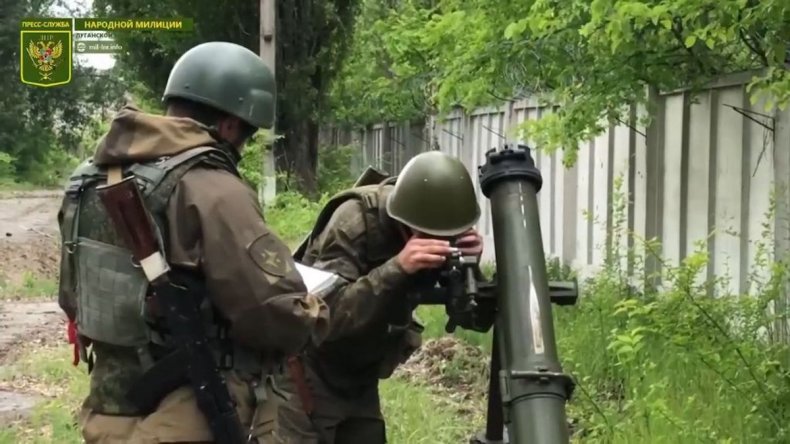 "The Armed Forces of the NM of the LPR, together with public organizations, continue to provide humanitarian aid to the residents of the Liberated Areas, as well as to the front-line settlements of the Republic.
"Yesterday, volunteers from the NGO 'Food for Life, Donbass', with the support of the NM of the LPR, delivered hot meals and food packages, including sweets and fruit, to the residents of Rubizhne."
Russian troops invaded Ukraine on February 24 in what the Kremlin continues to call a "military special operation." June 1st marks the 98th day of the campaign.
From February 24 to June 1, the total combat losses of Russian troops amounted to around 30,700 men, according to the General Staff of the Armed Forces of Ukraine.
The Ukrainian military also claims that Russia lost 1,361 tanks, 3,343 armored fighting vehicles, 659 artillery systems, 207 multiple missile systems, 94 anti-aircraft systems, 208 combat aircraft, 175 helicopters, 2,290 motor vehicles and fuel tankers, 13 ships, 519 unmanned aerial vehicles, 49 units of special equipment and 120 cruise missiles .
In the latest news, Ukrainian President Volodymyr Zelenskyy called the Russian attacks on a nitric acid tank in the besieged eastern city of Sievarodonetsk "madness".
Sievierodonetsk residents have been warned to stay in bomb shelters and prepare masks to protect against toxic fumes.
Analysts say up to 70 percent of the city is now controlled by Russian forces, with almost all critical infrastructure and housing destroyed.
This story was provided to Newsweek by Zenger News.
https://www.newsweek.com/pro-russia-soldiers-fire-rocket-launchers-enemy-targets-leafy-lane-1712198 Pro-Russian soldiers fire rocket launchers at enemy targets on Leafy Lane