Protection of Pfizer vaccine against Omicron drops as early as three weeks after third dose: study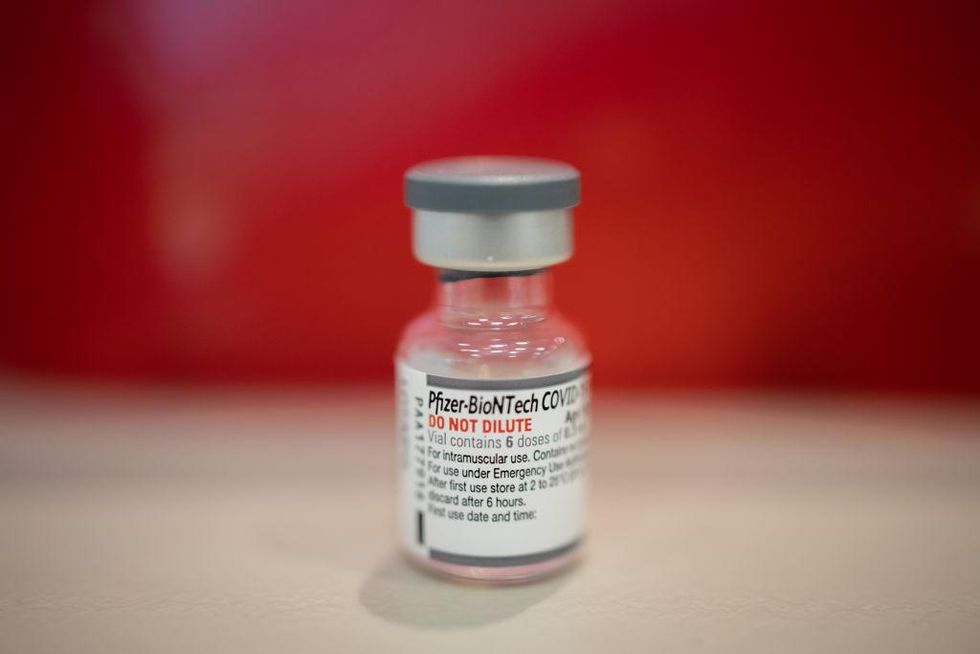 The effectiveness of Pfizer and BioNTech's COVID-19 vaccine against the Omicron variant wears off quickly, beginning to fade as early as three weeks after the second or third dose, a new study finds.
The researchers said that although the vaccine still provides enough immunity to stave off hospitalization and death from COVID-19, the antibody responses induced by a second and third dose of the vaccine are "transient" and that "additional booster doses may be needed." .
The Danish study that was published in JAMA Network Open on Friday examined 128 people who had received two or three doses of Pfizer/BioNTech's mRNA vaccine.
Scientists observed that the number of vaccine-induced "neutralizing" antibodies targeting the Omicron variant fell rapidly within weeks of the second and third vaccinations. Antibodies attack the virus and prevent it from replicating, protecting the body from infection and disease.
The study looked at the antibody response in vaccinated patients to different strains of coronavirus, including original and delta variant strains. Within four weeks after the second Pfizer/BioNTech dose, the concentration of Omicron-specific antibodies in the patients' blood was 14-fold lower than antibodies against the original virus strain.
Compared to the Original and Delta variants, the proportion of Omicron-specific neutralizing antibodies fell "rapidly" from 76.2% at four weeks after the second injection to 53.3% at weeks eight to 10 and then to 19% in weeks 12 to 14, the researchers call it.
After a third dose, Omicron-specific antibodies increased almost 21-fold at week three and almost eight-fold at week four compared to the antibody levels observed four weeks after the second dose.
However, antibody levels fell between week 3 and week 8 after the third dose, with a 4.9-fold fall observed for the original strain, a 5.6-fold fall for Delta, and a 5.4-fold fall for Omicron .
This means that the number of antibodies that the vaccine teaches the body to fight COVID-19 starts to decrease as early as four weeks after the second vaccination and three weeks after the third. Lower antibody levels offer less protection against the virus, which explains why people who have had two full shots or only one booster shot can still get breakthrough Omicron infections.
The researchers say additional booster shots may be needed to keep Omicron-specific antibody levels high and protect against disease, especially in the elderly.
Previous studies have shown that the protection against infection provided by COVID-19 vaccines wears off after about six months. Older Americans, who are more prone to serious illnesses, have been encouraged by public health officials to get booster shots to boost their antibody response to the virus.
Corresponding Data from the US Centers for Disease Control and PreventionAbout 69% of US adults age 65 and older have received a booster dose, while nearly 91% have completed their primary COVID-19 vaccination schedule.
The U.S. Food and Drug Administration approved a second booster shot for Americans over 50 in March, citing evidence that immunization protection wears off over time and that older and immunocompromised people need additional protection, provided by a fourth dose is offered.
https://www.theblaze.com/news/pfizer-vaccine-s-protection-against-omicron-drops-as-soon-as-three-weeks-after-third-dose-study Protection of Pfizer vaccine against Omicron drops as early as three weeks after third dose: study