Putin Ally says Russia shouldn't expect "good news" if Ukraine moves forward
A Russian TV presenter, nicknamed "Putin's mouthpiece," said Russia should not expect "good news" as Ukrainian counter-offensives in eastern and southern Ukraine progress.
Vladimir Solovyov warned in a Monday show on state broadcaster Russia-1 that "it won't be easy for Russia." Solovyov lamented that Russia "cannot attack and take Kyiv tomorrow," before implying that Russian President Vladimir Putin's partial mobilization of 300,000 reservists could not halt the current Ukrainian advance due to delays in troop training.
"It takes time for their training, their fight coordination and for them to have everything they need to go into battle," Solovyov said The daily express. "That means we won't have it easy for a while. We shouldn't expect good news at the moment. We need a long will and strategic patience."
Ukraine has recently made significant victories on two fronts of the war. After retaking the eastern city of Lyman over the weekend while pushing into the Donetsk region – one of four regions Putin allegedly annexed last week – Ukraine's military on Monday reported further major advances in southern Ukraine.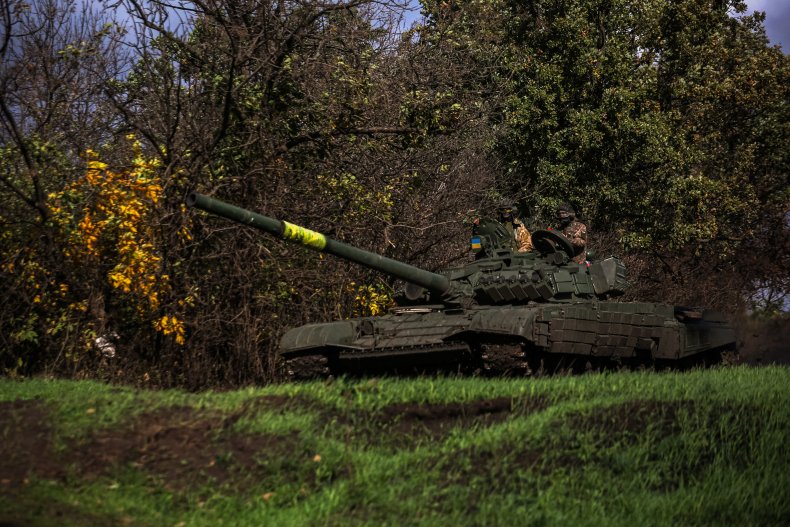 According to a Reuters report citing Russian sources, Ukrainian forces broke through Russian defenses to advance "tens of kilometers" along the west bank of the Dnipro River. The military reportedly recaptured "a number of villages" during the advance.
Vladimir Saldo, the Russian-installed leader of the Kherson region in southern Ukraine, said Monday that Ukrainian forces had made successful advances and recaptured several settlements in the region.
"Yes, there were indeed breakthroughs," he is said to have said on state television. "There is a settlement called Dudchany, right on the Dnipro River, and right there, in this region, there was a breakthrough. There are settlements occupied by Ukrainian forces."
Solovyov, while known for his support of Putin and promoting pro-Kremlin rhetoric, has previously been critical of the Russian military's performance during the war.
During a broadcast of his Russia 1 show last Thursday Evening with Vladimir SolovyovHe lamented that the West was beginning to "mock" Russia over the Ukraine war and argued that the military should announce when it is "liberating" Ukrainian settlements for Russia.
"It's worrying, really worrying," Solovyov said. "After Kharkiv, there has not been a single operation that would ease this bitterness, nor have areas been returned or added. The whole West is starting to mock us."
"I have a big request for our army…Let's start announcing newly liberated locations," he added. "What do you need for that? Three hundred thousand have been mobilized."
news week has asked the Russian government and the Institute for the Study of War for comment.
https://www.newsweek.com/putin-ally-says-russia-should-not-expect-good-news-ukraine-advances-1748540 Putin Ally says Russia shouldn't expect "good news" if Ukraine moves forward