Putin and his harshest critics make Time's most influential list
Russian President Vladimir Putin was included along with some of his harshest critics time Magazine new list of the 100 most influential people.
The 2022 list recognizes people who have had a significant impact on the world over the past year and includes artists, innovators and celebrities, as well as political leaders.
Several of those named have been recognized for their involvement in the Ukraine war since Russia began invading in late February – a sign of the far-reaching impact of the conflict. Meanwhile, Putin has become one of the most talked about – and condemned – leaders in the world since the beginning of the war, particularly over the lack of any justification for Russia's invasion and allegations of human rights abuses by its armed forces.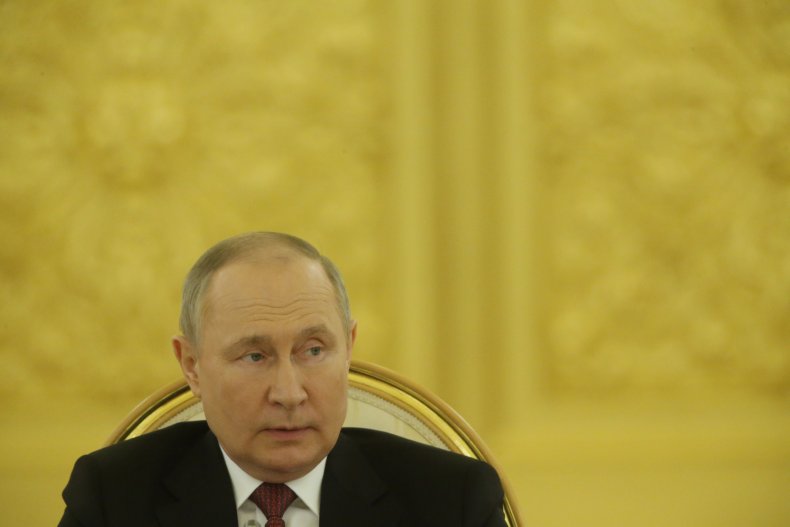 He has joined time's list of Ukrainian President Volodymyr Zelenskyy, as well as those who have strongly opposed his invasion, including President Joe Biden and Dmitry Muratov, editor of Novaya Gazetaan independent Russian newspaper criticizing the country's government.
Alexei Navalny, Russia's top opposition leader, said time that Putin is teaching world leaders a lesson in how to respond to a dictator, even as they continue to engage in international trade with Russia despite long-standing concerns about his leadership.
"The answer to the main question he poses – how to stop an evil madman with an army, nuclear weapons and UN Security Council membership – has yet to be answered," Navalny wrote. "And we are the ones who must find that answer." Navalny is serving nine years in a maximum security penal colony.
The magazine also noted that Zelenskyi has received worldwide praise for his leadership amid the Russian attack on that country.
Writing about the President of Ukraine in the list edition, President Joe Biden said his opposition to the invasion had inspired "the nations of the free world."
"With the support of the United States and our allies and partners, he made his mark on history and proved to the world that Ukraine will endure and that its people will ultimately achieve the democratic future they have long desired," Biden wrote .
Biden himself was included on the list. Former President Bill Clinton praised him for uniting allies around the world "to isolate Russia and provide military and humanitarian assistance to the brave people of Ukraine."
Since the invasion, Putin has cracked down on independent media in Russia while conducting propaganda supporting the war. In timecommended Bill Browder, CEO of Hermitage Capital Management Novaya Gazeta's Muratov for his "lifelong courage" in his commitment to a free press in Russia, despite the government's hostility towards the media.
"But nothing intimidated Muratov and the others Novaya Gazeta Team. Year after year, his newspaper has uncovered billions of dollars in corruption, extrajudicial killings, and rampant human rights abuses by the Putin administration," Browder wrote.
On too timeThe list included high-profile personalities like HBO's Zendaya euphoriaApple CEO Tim Cook and musician Mary J. Blige.
https://www.newsweek.com/putin-his-harshest-critics-land-times-influential-people-list-1709205 Putin and his harshest critics make Time's most influential list