Putin expects Kyiv to capitulate, give up territory: Kremlin
Kremlin spokesman Dmitry Peskov said Ukraine should accept its current predicament, surrender and cede territory to Russia.
Russia and Ukraine have tried to reach an agreement to end the war that began with the Russian invasion in late February, but they have yet to find common ground on key issues. One of the biggest disagreements concerned the areas of Ukraine that have come under Russian control and Kyiv, which is trying to keep all Ukrainian territory.
According to Ukrainska Pravada, Peskov gave an insight into the Kremlin leadership's expectations of Ukraine to resolve the debate.
"Moscow expects Kyiv to accept Moscow's demands and accept the de facto situation – the real situation that exists," Peskov said during a radio interview, according to an English translation by Google Translate.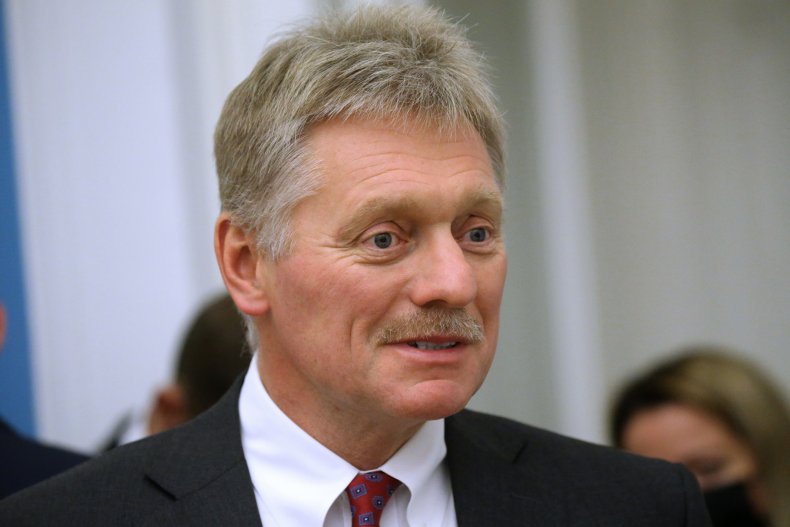 "Kyiv needs to acknowledge the de facto situation and simply assess it soberly," after Ukrainian President Volodymyr Zelenskyy said Wednesday that Russian President Vladimir Putin is in "an alternate reality" and needs to be "pushed into today's reality." .
In March, just weeks after Russia invaded, Peskov said Russia would end its military offensive "in a jiffy" if Ukraine complied with its demands, according to Reuters.
Russia's demands, Peskov said, include Ukraine declaring that Crimea is a Russian territory, amending its constitution to mention that it would remain neutral, and for the Ukrainian government to indicate that the Donestk and Lugansk regions – two regions in eastern Ukraine – are independent states.
Speaking this week at the World Economic Forum in Davos, Switzerland, former US Secretary of State Henry Kissinger said the two warring nations should begin peace talks in the next few months. He added that Ukrainian President Volodymyr Zelenskyy should hand over his territory to Russia to end the war.
"Those who advise Ukraine to give something to Russia, these 'great geopolitical figures' never see ordinary people, ordinary Ukrainians, millions living on the territory they want to exchange for an illusory peace. You always need to see people," Zelenskyy said in response.
Peskov's statement about Russia's expectations of Ukraine comes as Vladimir Popov, a Russian military expert, appeared on state television and warned of Russia's weaknesses in the face of a "very motivated" and "very strong" Ukrainian resistance.
A poll released this week showed that most Ukrainians support Zelensky's refusal to cede territory to Russia, according to Reuters. The poll, conducted by the Kyiv International Institute of Sociology, found that more than three-quarters – 82 percent – of Ukrainians do not want to give up any part of their country, even if it means the invasion continues.
news week asked the foreign ministries of Russia and Ukraine for their opinion.
https://www.newsweek.com/putin-expects-kyiv-surrender-give-territory-kremlin-1710412 Putin expects Kyiv to capitulate, give up territory: Kremlin