Putin 'is not rational', no one could have prevented war in Ukraine: ambassador
Canada's Ambassador to Ukraine Larisa Galadza said Sunday that Russian President Vladimir Putin "is not rational" and that there was no one who could have stopped the leader from invading Ukraine.
"He didn't believe the story. He wasn't logical. He wasn't rational. He's not rational. So I don't know how to prevent that," she said on CBC Rosemary Barton Live, adding that Russia has faced sanctions from Canada since Ukraine annexed Crimea in 2014.
"I don't think there was anyone who could stop Putin from doing what Putin did," Galadza said.
Last week, Canadian Prime Minister Justin Trudeau reopened the country's embassy in Kyiv during a surprise visit to Ukraine. Galadza said things "definitely felt different" in the city.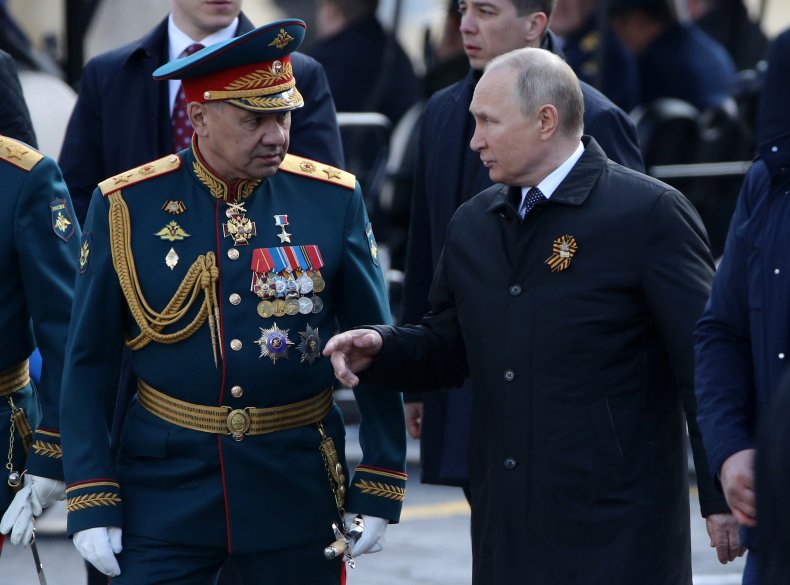 "The city is not as full of life as usual. And there are barricades. There are sandbags in front of the main buildings… it's just a juxtaposition of the very normal with the extremely abnormal," she said.
news week has asked the Russian Foreign Ministry for comment.
During his visit to Ukraine last week, Trudeau announced another round of military aid and visited the town of Irpin, which was badly damaged during the war.
"It's been a true inspiration to see people standing up to defend their lives, to defend their communities, to defend a bright future for themselves and their families in the country they love," Trudeau said during a news conference with the Ukrainian President Volodymyr Zelenskyy the CBC.
Mikhail Kasyanov, who previously served as Russia's prime minister under Putin, said Friday he believes the Russian president is "already beginning to realize that he's losing this war." He also told DW that Putin's speech on Victory Day was "absolutely weak."
Retired US Army Lieutenant General Keith Kellogg made a similar statement on Fox News Monday, saying he believes Putin "knows he's not going to win this war and he's trying to maybe find a way out of this." and how he can do it. "
Meanwhile, a Ukrainian official recently said that Putin was "very ill" with cancer and other health problems. Ukraine's Major General Kyrylo Budanov told Sky News on Saturday that the Russian president was in "very bad mental and physical condition and he was very ill".
However, the Kremlin has consistently said that Putin is in good health.
https://www.newsweek.com/putin-isnt-rational-no-one-couldve-prevented-ukraine-war-ambassador-1706767 Putin 'is not rational', no one could have prevented war in Ukraine: ambassador