Putin loses another close ally as Russia nears 100 days in Ukraine
Valentin Yumashev, the son-in-law of former Russian President Boris Yeltsin, has resigned from his post as Kremlin adviser, according to a Reuters report Monday.
The media outlet quoted two people close to the situation as saying Yumashev, who has been described as a key element in Russian President Vladimir Putin's rise to power, resigned his role in April. He is the latest of several prominent Russian officials to resign since Putin launched his war on Ukraine, which is set to hit the 100-day mark on Friday.
Reuters noted that Yumashev was working unpaid and had "limited influence on Putin's decision-making," but his high profile, past influence and connection to Yeltsin make his resignation a high-profile loss to the Kremlin.
Lyudmila Telen, who works as the first deputy executive director of the Boris Yeltsin Presidential Center — where Yumashev serves as a member of the board of trustees — reportedly said he quit his position last month. She also pointed out that it was Yumashev's own decision to leave.
Another person said to be familiar with the situation spoke to Reuters on condition of anonymity. This source also said Yumashev resigned from his role as adviser to the president in April.
No explanation was given for Yumashev's departure, but his daughter posted an anti-war message with a Ukrainian flag on Instagram on February 24 – the day Putin's forces began attacks in Ukraine.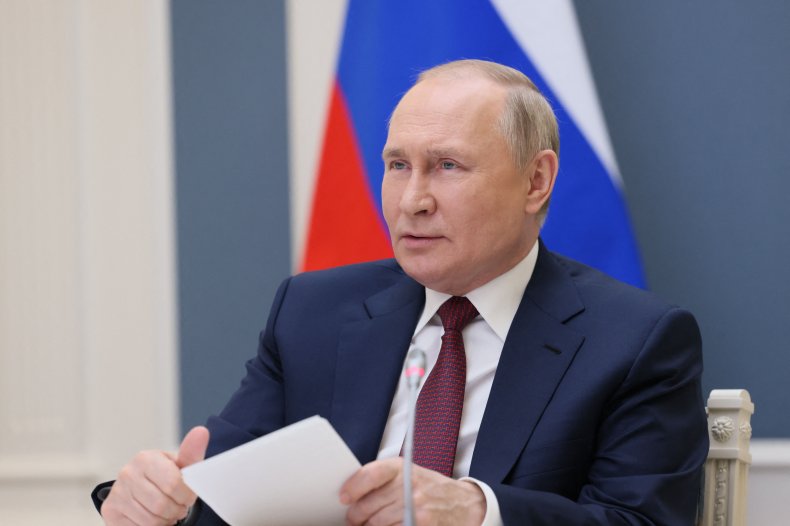 Yumashev is married to Yeltsin's younger daughter, Tatyana, and was once an aide to his late father-in-law. The BBC reported that Yumashev gave Putin his first job in the Kremlin in 1997 while he was Yeltsin's chief of staff. He is said to have later recommended that Yelstin make Putin his successor.
Since Russia began invading Ukraine, other senior Russian officials have resigned from their posts. One of the most powerful was Anatoly Chubais, a longtime government official who, according to the Associated Press, served as Putin's envoy to international organizations concerned with sustainable development. Like Yumashev, Chubais was once a top adviser to Yeltsin.
On May 23, Boris Bondarev, Russia's diplomat at the United Nations, announced his resignation over the nation's invasion of Ukraine. In a letter to other diplomats, Bondarev wrote that he had "never been as ashamed of my country as he was on February 24 this year."
Arkady Dvorkovich, a former Russian deputy prime minister, resigned his role as chairman of the Skolkovo Foundation – a leading state-sponsored science organization – after the war began, the AP reported.
In addition, because of the invasion, Zhanna Agalakova and Lila Gildeyeva both quit their jobs as presenters at Russian state television channels. And Elena Kovalskaya, who worked as the director of a state theater in Moscow, also resigned in protest, according to Business Insider.
news week Kremlin spokesman Dmitry Peskov asked for comment.
https://www.newsweek.com/putin-loses-another-close-ally-russia-closes-100-days-ukraine-1711490 Putin loses another close ally as Russia nears 100 days in Ukraine