Putin's 'already beginning to realize' he's losing in Ukraine: Ex-Russian PM
Mikhail Kasyanov, who previously served as Russia's prime minister, said in an interview published on Friday that Russian President Vladimir Putin is "already beginning to realize that he is losing this war."
His comments came after Putin delivered a speech on May 9, Victory Day in Russia, the country's annual commemoration of the end of World War II.
In an interview with German broadcaster Deutsche Welle, Kasyanov said Putin was "a little nervous" during his remarks.
"Mr. Putin's reaction and speech was absolutely weak," said the former prime minister, adding that he believes the Russian president is "already beginning to realize that he's losing this war."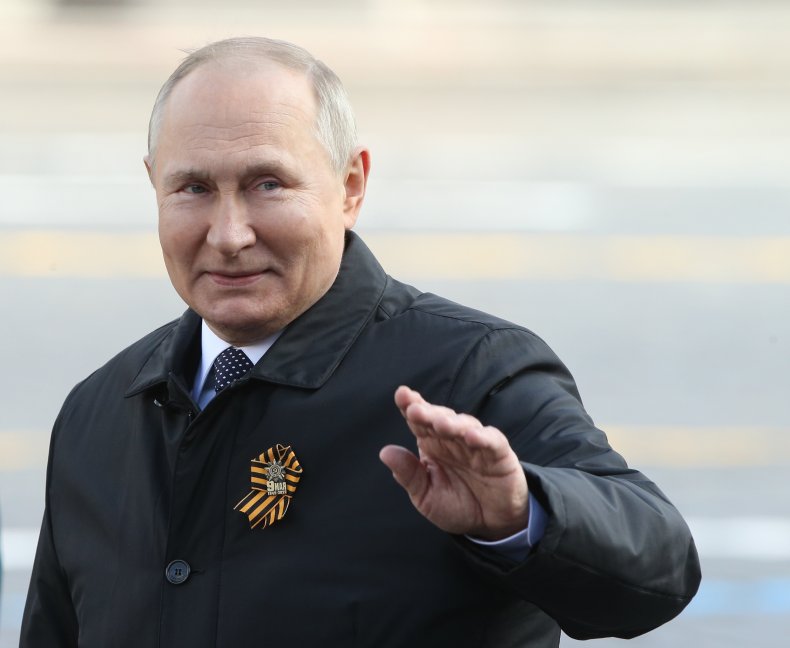 During his speech, Putin said he believes the West is arming Kyiv to attack Crimea before Russia decides to invade its eastern European neighbor in late February.
"It was a threat we couldn't accept, it was a threat right at our border. Everything showed that we are dealing with Nazis and we have to do something about it," Putin said, adding: "There was a threat that was growing day by day. We had to do something, we had to do something and we did it – it was the only right solution we could take."
The former prime minister said he believes Putin was "misled" by his advisers about the state of Russia's armed forces and how quickly the invasion would take. Meanwhile, US intelligence officials said in March that the Russian president had been misinformed by those close to him about how Russian forces had behaved during the war.
Kasyanov, who was prime minister from 2000 to 2004 while Putin was president, told DW that Putin was "a completely different person" when he worked with him.
"We had a parliament, an independent parliament – we had independent media, we had a judiciary. Today is a completely different world," said Kasyanov. "Mr. Putin destroyed all the hallmarks of the democratic state, and now we only have it [an] absolutely authoritarian regime and gradually towards a totalitarian one.
news week has asked the Russian Foreign Ministry for comment.
In a separate interview this week, Michael McFaul, a former US ambassador to Russia, said he believes Putin's Victory Day remarks were "a nonsense burger than a speech."
"It was just the same old stuff … As a speech, it was really mind-blowing to me," he told media outlet GZERO. "It makes me think that maybe he just ran out of energy and ideas regarding this war he's fighting in Ukraine."
In February, McFaul said he believed Putin was being "increasingly unhinged" as the invasion of Ukraine continued.
https://www.newsweek.com/putins-already-started-realize-hes-losing-ukraine-ex-russian-pm-1706713 Putin's 'already beginning to realize' he's losing in Ukraine: Ex-Russian PM