Putin's covert conscription will swamp 'overburdened' Russian forces: ISW
Russia is preparing to mobilize troops in a second draft that will likely be "damaging" to President Vladimir Putin's forces in Ukraine, the Institute for War Studies (ISW) has said.
The US think tank said in its daily update on Friday that the Kremlin was preparing for a second wave of mobilizations, despite Putin's Oct. 31 declaration that the formal draft he announced the previous month was complete.
The ISW cited discussions on Russian Telegram's social media channels on Friday, which noted a draft subpoena received from a St. Petersburg resident who was reportedly asked to show up for mobilization in January.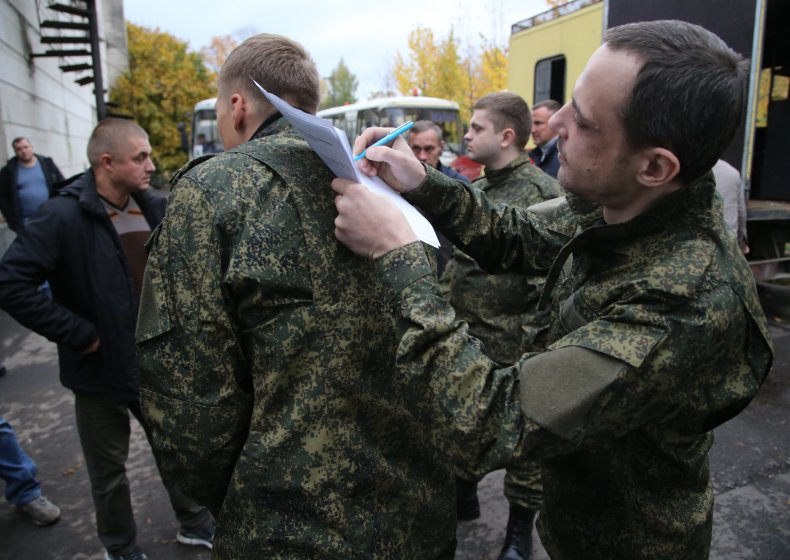 It also said that influential nationalist military bloggers (milbloggers) had been spreading claims that general mobilization would begin in December or January.
The independent Russian newspaper Poligon media reported on Friday that state structures and companies continue to prepare personnel for mobilization by sending them to training programs.
Meanwhile, Russian outlet Pravo.ru reported how a military court in the Moscow region confirmed that the mobilization is ongoing. It reported the case of a soldier accused of hitting his commander "during the mobilization phase," which the ISW noted showed the draft "is still very much in the works."
However, the ISW said that "covert mobilization efforts" and another wave of mobilizations linked to the current conscription cycle "are likely to place a significant strain on an already overburdened Russian troop buildup."
It said this would lead to "even worse training for both mobilized recruits and conscripts as they compete for insufficient training capacity".
Following Putin's announcement in September, the Telegram channels were rife with anecdotes about a botched draft, with mobilized troops complaining of a lack of equipment and little or sometimes no training before being thrown into battle.
"Another wave of mobilizations in the coming months will only aggravate the situation and is likely to affect the overall quality of Russian troops sent to the front lines in Ukraine," the ISW concluded.
news week has reached out to the Russian Defense Ministry for comment.
The partial mobilization announced in September saw many take to the streets in protest, leading to an exodus of hundreds of thousands from the country.
The General Staff of the Armed Forces of Ukraine said Thursday that Russia is preparing a draft law on compulsory military service for Ukrainians in the Russian-occupied territories who have received Russian passports.
As news week As previously reported, this move is likely to face strong resistance.
https://www.newsweek.com/russia-ukraine-mobilization-draft-isw-putin-1760827 Putin's covert conscription will swamp 'overburdened' Russian forces: ISW