Putin's "luck is over" in the Ukraine war: Former Russian diplomat
Boris Bondarev, a former Russian diplomat, said in an interview published Sunday that Russian President Vladimir Putin's "luck has run out amid the ongoing war in Ukraine."
Bondarev resigned his role in Russia's mission to the United Nations (UN) in May over Russia's invasion of the eastern European country, declaring in a resignation letter that the war "is not only a crime against the Ukrainian people, but perhaps also against the Ukrainian people." heaviest crimes against the people of Russia."
In an interview with Sky News about the Russian leader, Bondarev said: "I think the 20 years of his power have been very lucky for him. He's not smart, he's just lucky. Now I think his luck is over."
The former diplomat said he also believes Putin is ready to "sacrifice 10 or 20 million Russians just to win this war, just to slaughter all Ukrainians because it's a matter of principle. For him it's a matter of political survival ."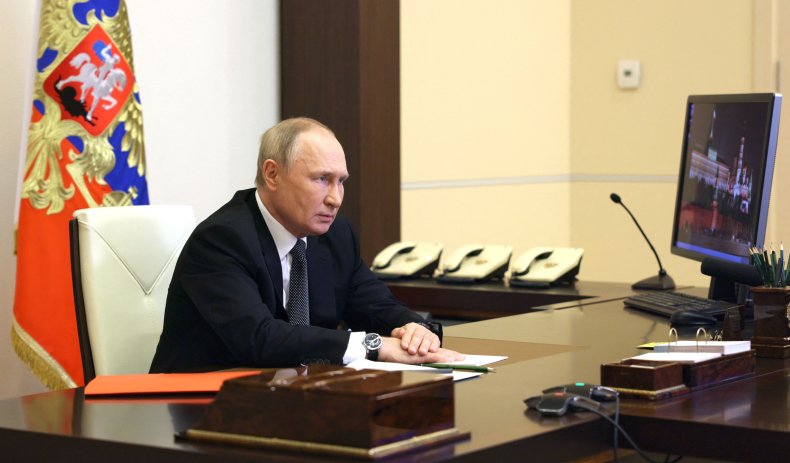 "You have to understand that if he loses the war, it will be the end for him," Bondarev added.
The former diplomat said that if Putin loses the war, "he'll have to explain to his elites and people why that is, and he might have some trouble explaining that."
Bondarev's comments come as Russia has recently faced casualties in the southern region of Kherson, which it has occupied since its invasion in late February. According to a report by the Institute for the Study of War (ISW) last week, Russia is "likely producing information to justify planned Russian withdrawals and significant territorial losses in Kherson Oblast."
The ISW added that Russian forces are planning a "false flag" attack on the Kakhovka hydroelectric power station, less than 50 miles east of the city of Kherson.
"The Kremlin could try to use such a false flag attack to overshadow news of a third humiliating withdrawal of Russian forces, this time from western Kherson," the ISW said. "Such an attack would also promote the false Russian information operation, which portrays Ukraine as a terrorist state intentionally targeting civilians."
Last week, Putin also imposed martial law on the four Ukrainian regions illegally annexed by Moscow, including Kherson. The development came amid news of Russian troops withdrawing from some occupied territories.
After the statement, a guest on Russian state television said the country could face "heavy" territorial losses in the coming months.
"It's important that we persevere, I don't want to give anyone any illusions but we have to persevere and grit our teeth until November and I'm afraid part of December. There will be nothing good news in the next two months," Russian war correspondent Alexander Kots said last Wednesday.
On Sunday, Russian officials and state media said Ukraine plans to use a dirty bomb on its own territory to blame Russia and use the attack to stoke opposition to the Kremlin.
In conversation with news weekHowever, Christopher Fettweis, a professor of political science at Tulane University, said that Russian public opinion is "turning against Putin" and that the claims about the Ukrainian attack are likely aimed at stoking fears about Ukraine.
news week asked the foreign ministries of Russia and Ukraine for their opinion.
https://www.newsweek.com/putins-luck-over-ukraine-war-former-russian-diplomat-1754122 Putin's "luck is over" in the Ukraine war: Former Russian diplomat