Putin's power could be challenged within months, says Christopher Steele
As the war in Ukraine enters its fourth month, Russian President Vladimir Putin's power could soon be challenged by a string of senior officials, according to former British intelligence official Christopher Steele.
"There is now a serious vacuum of command and control in the Kremlin. I don't think it can last much longer. I think it's worse than anyone has dared to say as far as the government collapse in Russia," Steele told the New Statesman on Wednesday.
"There's a sense of who has the potential power resources to do that, and there are very few," he added. "The two named are Alexander Bortnikov and Nikolai Patrushev."
Bortnikov is a Russian intelligence officer who has served as the head of Russia's Federal Security Service since 2008, and Patrushev is Secretary of the Security Council of Russia.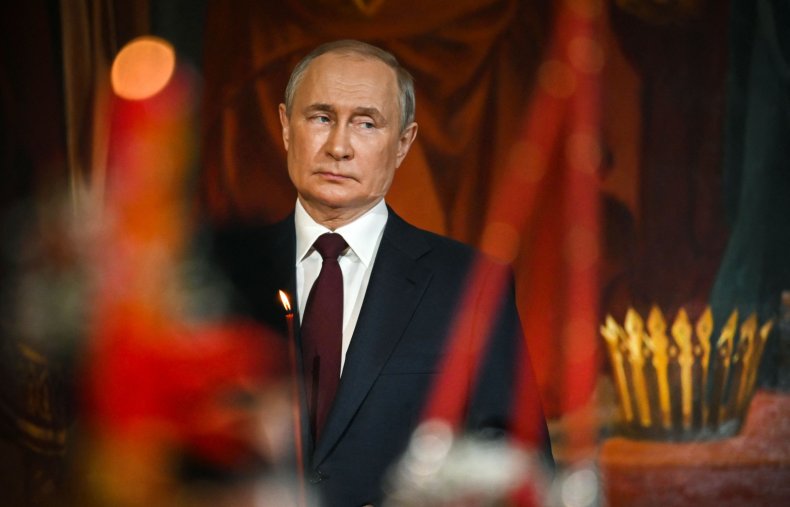 Steele explained that a challenge would lie ahead should Russia's battlefield losses coincide with a deterioration in Putin's health, which Steele speculates is "cancer and also Parkinson's." The Kremlin has denied such claims, saying Putin is in good health.
"One [way to oust Putin] is that they go to Putin and offer him the deal that Putin offered to Yeltsin and his family and that Putin accepts this deal because he is too ill to do anything else," he said.
The other way the situation would play out would be that Putin "refuses and there is bloodshed, like when Stalin died and Beria tried to take power."
However, Steele added that he didn't think it was likely that Russia would experience a "large-scale civil war," but noted he wouldn't rule anything out.
"Russia is like one of its famous silver birch trees – with a shiny strong bark, but as soon as you drill into it, it's full of woodworm," said the ex-spy.
Steele said Putin was particularly vulnerable to downfall because of the Kremlin's lack of transparency towards its troops.
Recent reports from Ukraine suggest that Russian soldiers are looking for ways to get out of the fighting on behalf of Putin, with some even going so far as to sabotage their own tanks.
"Even Hitler's generals and field marshals would tell him the truth about what was happening on the battlefield. That didn't happen in this war," Steele said.
"Russian soldiers in Ukraine do not know what they are dealing with. They don't know the weapon systems they're dealing with. They don't know the tactics they're supposed to use. Targets are. Half of the time changes from day to day," he added. "You can't run an efficient military campaign on that basis."
https://www.newsweek.com/putins-power-could-challenged-within-months-christopher-steele-says-1710201 Putin's power could be challenged within months, says Christopher Steele