Putin's top priest collapses during Russian church ceremony
The head of the Russian Orthodox Church, who was sanctioned for his support of Vladimir Putin's war in Ukraine, was caught on video falling during a church service.
Patriarch Kirill was consecrating a church in the city of Novorossiysk in the southern Black Sea region of Krasnodar when he slipped on the marble floor.
A church spokesman said the patriarch injured his back on the edge of the pulpit after security forces and other nearby bishops failed to react in time to stop his fall, the Moskovsky Komsomolets newspaper reported. The service continued.
The patriarch has been condemned internationally for religiously justifying the war in Ukraine. This month the UK sanctioned the cleric after the EU removed him from its own sanctions list after opposition from Hungary. The church rejected the measures as "senseless" and "absurd".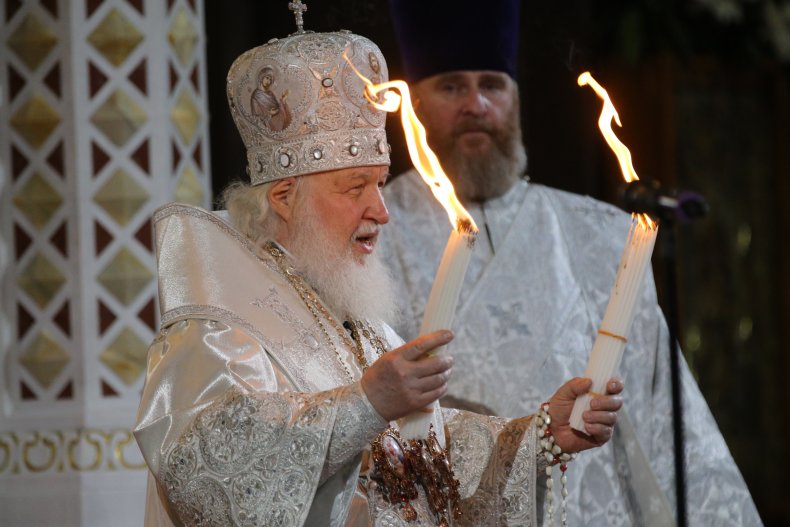 This is an evolving story.
https://www.newsweek.com/putin-top-priest-collapses-russian-church-ceremony-patriach-kirill-1719162 Putin's top priest collapses during Russian church ceremony