Quirky Comedy Movies for People With an Odd Sense of Humor
Lately, it's felt as though mid-range, mainstream comedy has gone the way of the dodo. With the exception of Seth Rogen productions, which seem to be the only mid-budget comedies being produced for theaters these days, it seems like mainstream comedies have been largely relegated to streamers, and are often bloated with generic humor that aims to please all but ends up satisfying no one. Fortunately, there are scores of smaller, stranger comedies out there if you know what to look for.
If you're looking for comedies with a little more bite, something far out and more unconventional, then this list is for you. From blaxploitation throwbacks to murderous mall cops, here are 20 quirky comedies for people with an odd — and even a little deranged — sense of humor.
20
R100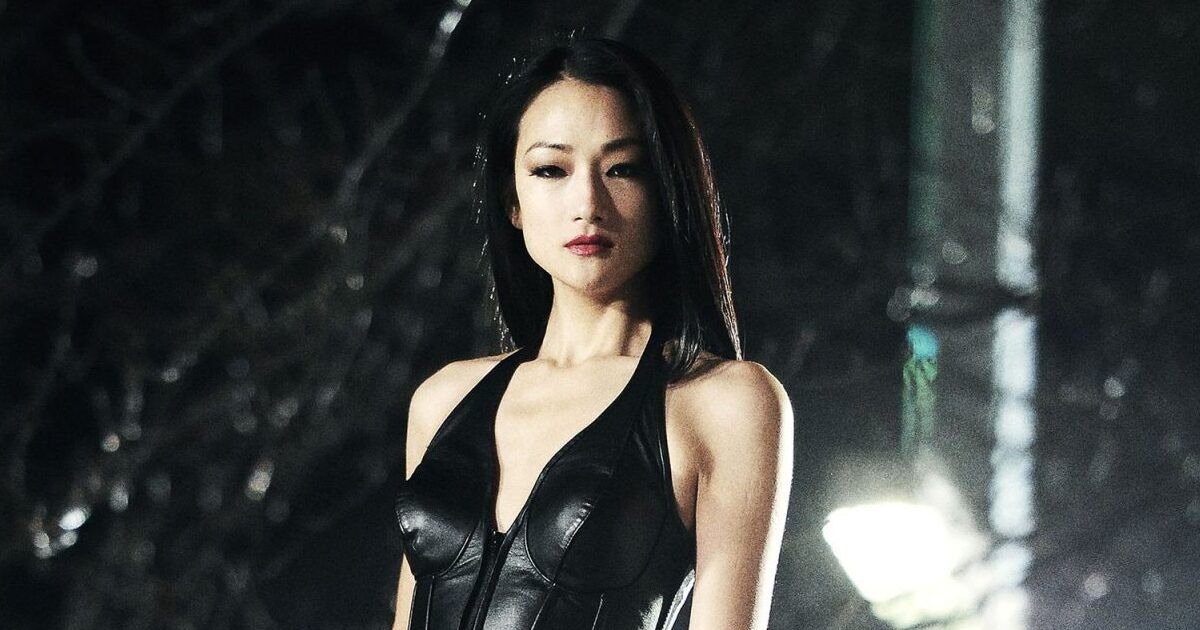 If the words "ninja dominatrices" gets you excited, then keep reading.
R100 is a manic Japanese black comedy film that follows Takafumi Katayama, a depressed salaryman who signs up for Bondage, a mysterious BDSM club in search of some joy. Expecting simple dominatrix services, Takafumi soon discovers that the club's dominatrices will strike anytime and anywhere — at work, while he's sleeping, out to eat. His life quickly descends into a cacophony of kinky madness, but when Takafumi tries to leave Bondage, things take a turn for the truly outrageous.
The film's title itself is a satirical nod to the Japanese movie rating system, suggesting that the content is suitable only for viewers over 100 years old. The film's blend dark humor and surreal sexuality makes it something of a true oddity, and deserving of your attention if your tastes are a bit more adventurous.
19
Sick of Myself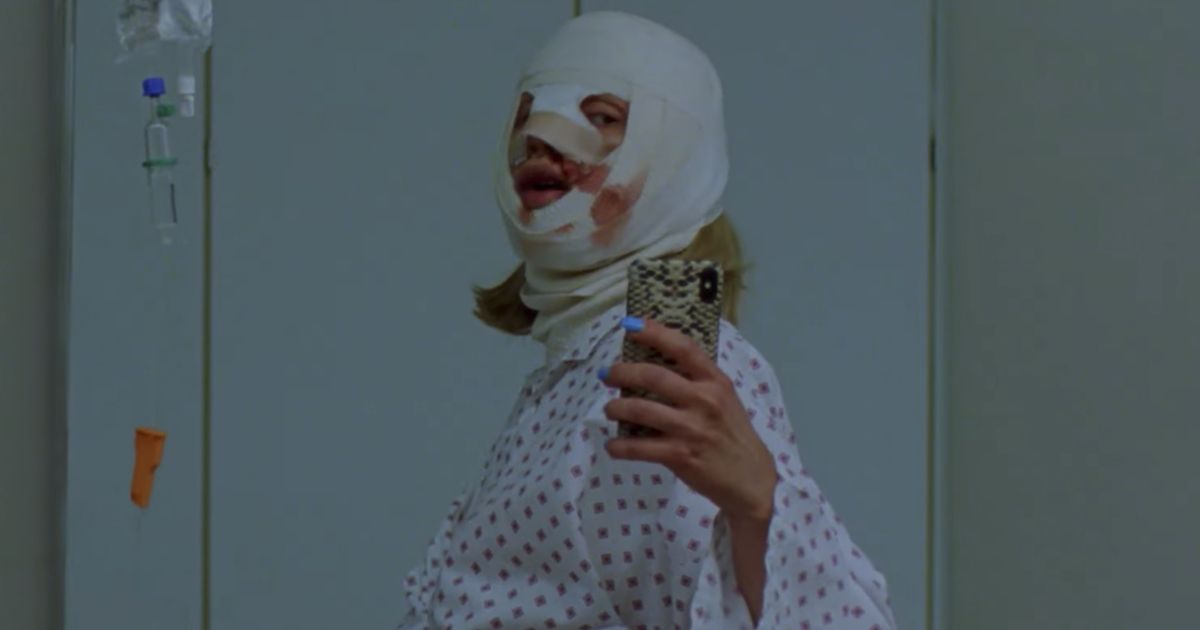 Sick of Myself, Kristoffer Borgli's self-described "unromantic comedy," is a biting social satire that takes aim at our modern digital age, specifically social media and our constant drive for attention.
Inspired by Borgli's time spent living in Los Angeles, Sick of Myself stars Kristine Kujath Thorp in a powerhouse performance as Signe, who conspires to steal the spotlight away from her famous artist boyfriend in a number of increasingly insane schemes, from false dog attacks to a fake allergic reaction at a prominent exhibit.
Despite Signe's abrasiveness and sheer unlikability, Borgli manages to keep us from outright despising his heroine by emphasizing the inherent absurdity of Signe's actions. The film's pitch-black comedy probably wouldn't be described as quirky (acerbic is more like it), but it's nonetheless effective and outside the mainstream.
18
Black Dynamite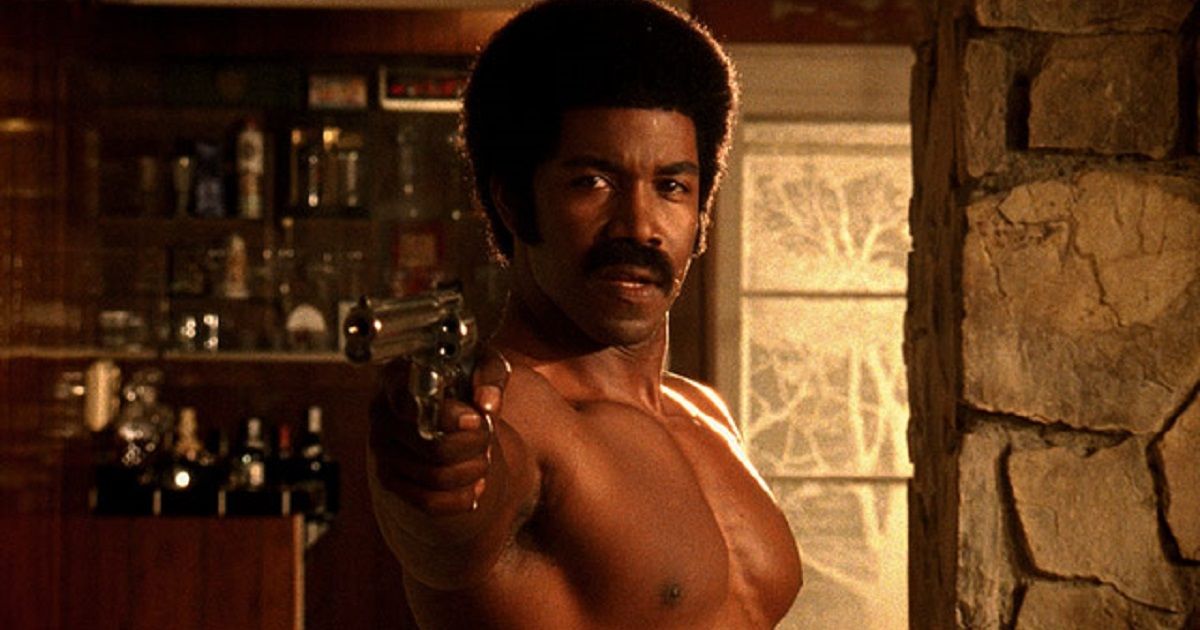 Scott Sanders' 2009 action-comedy Black Dynamite is a hilarious homage to the blaxploitation films from the 70s and 80s. The film stars a pitch-perfect Michael Jai White as the titular Black Dynamite, an ex-CIA agent and Vietnam War veteran who has since become a heroic vigilante in the streets of Los Angeles. When his brother is brutally killed, Black Dynamite embarks on a mission to avenge his death and take down the lowlifes responsible.
Black Dynamite has it all — over-the-top action sequences, an intentionally cheesy retro production style, and endlessly quotable lines that you'll be repeating to confused co-workers for weeks to come.
17
PG: Psycho Goreman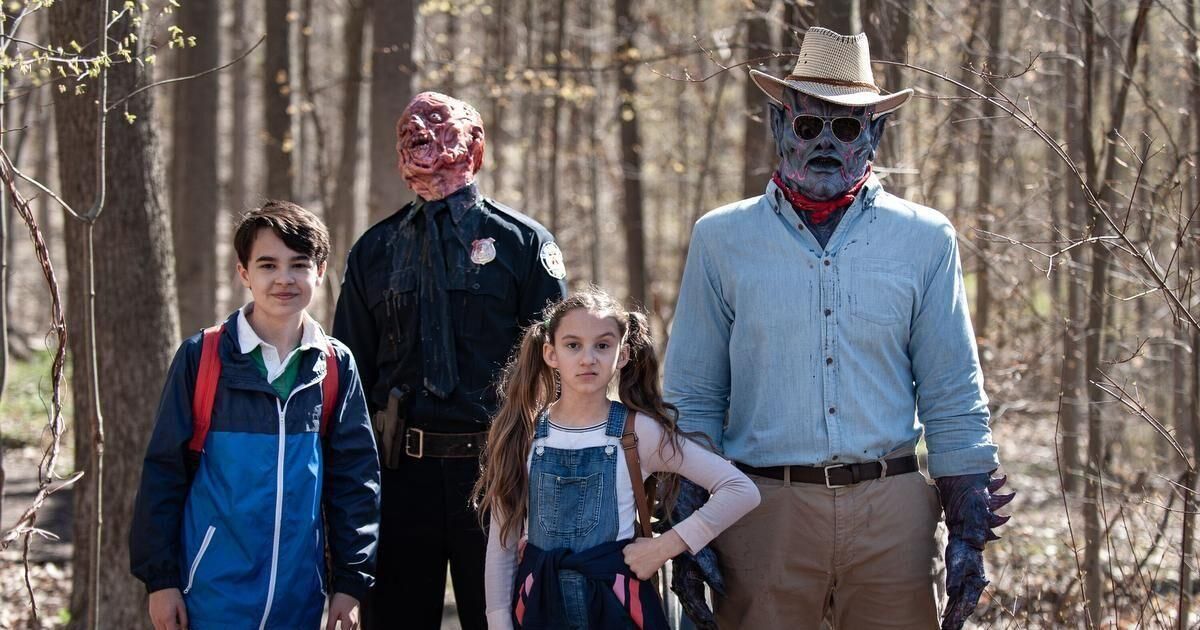 Steven Kostanski's Psycho Goreman is an over-the-top horror comedy that serves as a loving throwback to the kitschy horror films of yesteryear. (Well, really just the 80s.)
The movie follows siblings Mimi and Luke, who discover a mysterious gem that inadvertently unearths an ancient and evil extraterrestrial overlord named Psycho Goreman (PG for short). Despite his violent desires, Mimi's ownership of the gem gives her control over PG, making him her reluctant servant and soon, attack dog. As Mimi revels in her newfound power, it begins to attract the attention of other alien beings, who want nothing more than to kill PG.
Psycho Goreman is known for its campy and over-the-top aesthetic, featuring absurdly gory and juvenile humor. The film pays homage to the low-budget practical effects and creature designs of classic horror, lending it a delightfully homemade flair. Fans of films like Turbo Kid and Kung Fury will find a lot to enjoy here.
RELATED: The 10 Most Controversial Comedy Movies of the '70s
16
Smiley Face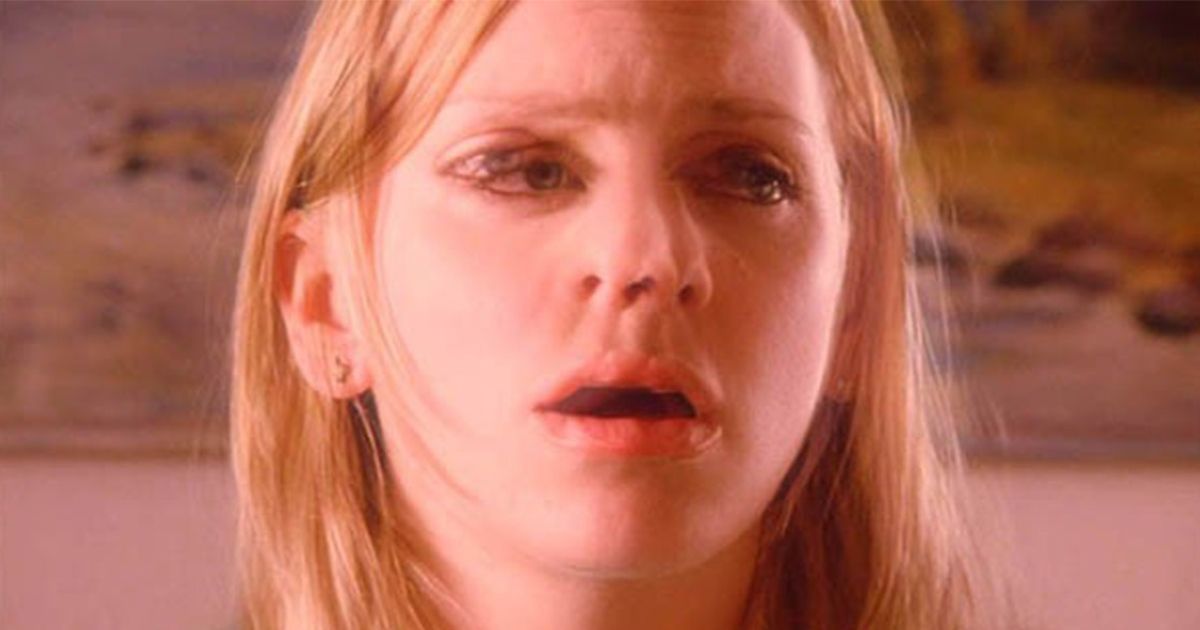 Greg Araki's delightful stoner comedy flick Smiley Face stars Anna Faris as Jane, a perpetually high aspiring actress who consumes a batch of incredibly potent pot cupcakes and embarks on a series of misadventures throughout Los Angeles as she attempts to accomplish her daily tasks.
It's a simple, goofy premise — not high art by any stretch of the imagination, but Faris' committed and hilarious performance makes the trip totally worth it. (And better still, you don't have to indulge to enjoy it).
15
But I'm a Cheerleader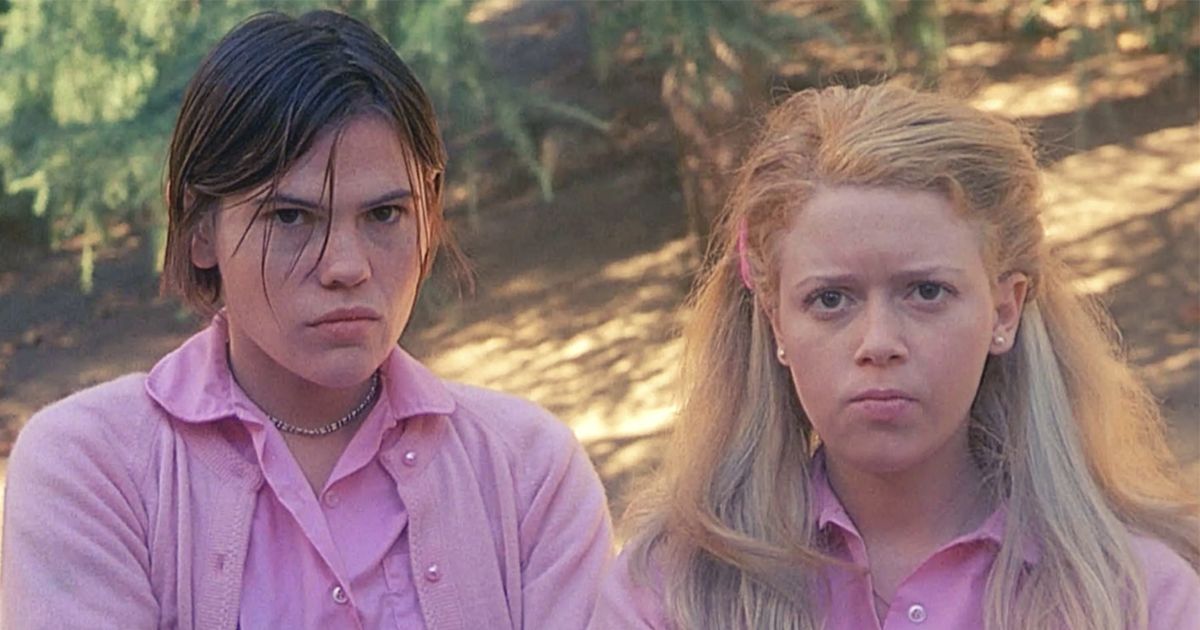 Jamie Babbit's satirical romantic comedy But I'm a Cheerleader didn't set the film industry ablaze when it released back in 1999, but in succeeding years has developed a devoted cult following, especially within the LGBTQ community. The film follows Megan (a great Natasha Lyonne), a high school cheerleader who is sent to a gay conversion therapy camp by her concerned parents. Despite her initial confusion and resistance, Megan begins to question her own sexual orientation and the rigid gender roles imposed on her.
But I'm a Cheerleader stands out for its vibrant and kitschy visual style, utilizing bright colors to juxtapose the camp's oppressive actions. Babbit expertly avoids stereotypes and genre clichés, and in turn demonstrates an honest, realistic, and very funny portrayal of accepting your true self.
14
Observe and Report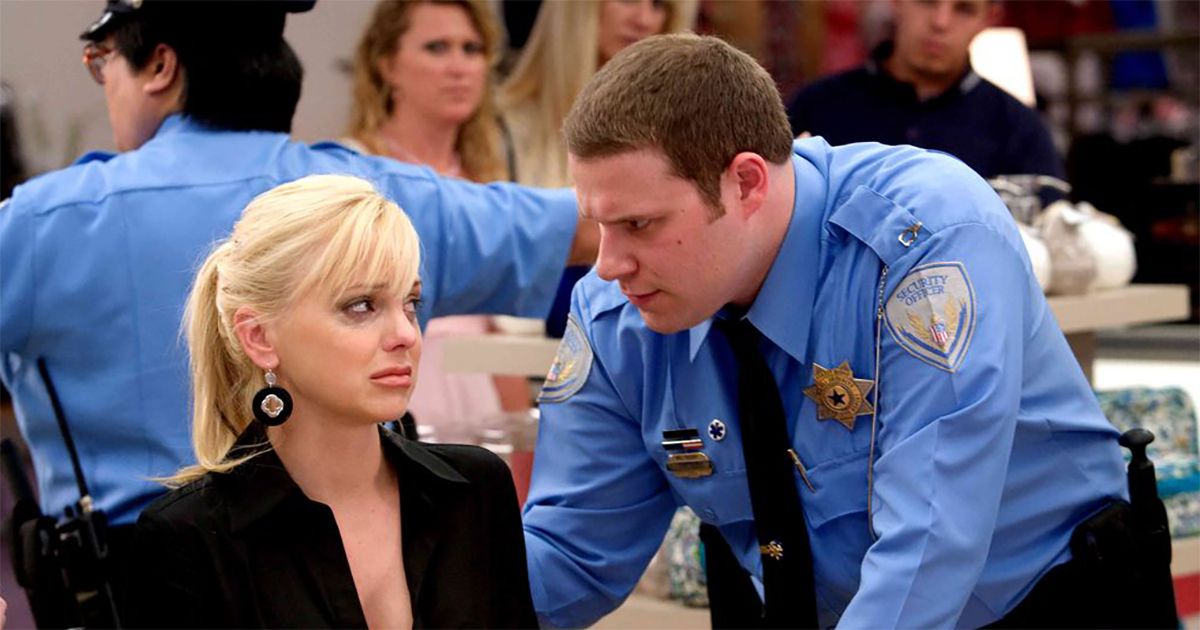 Jody Hill's extremely dark comedy Observe and Report stars Seth Rogen as Ronnie Barnhardt, a delusional and dangerously over-zealous mall security guard who aspires to become a police officer. When repeated reports of a brazen flasher roaming his mall start coming it, Ronnie takes it upon himself to catch the culprit.
When Observe and Report first came out in 2009, fans of Seth Rogen's usual humor were caught a bit off guard; the film's tone was much darker and far more unsettling than his typical brand of stoner humor. Although cheekily compared to Paul Blart: Mall Cop, Hill's film goes to some truly dark places, especially when it begins to explore Barnhardt's battles with mental health. The movie ends on a grim note, which left a sour taste in the mouths of many. That was kind of the point, though; the film is like a comedic spin on Taxi Driver for modern incels.
Still, Observe and Report has a lot of laughs, even if they're mostly cringe-induced. And if you go in knowing what to expect, you'll find that you may actually like it. It's definitely not for everyone, but Observe and Report has a lot to offer.
13
Greener Grass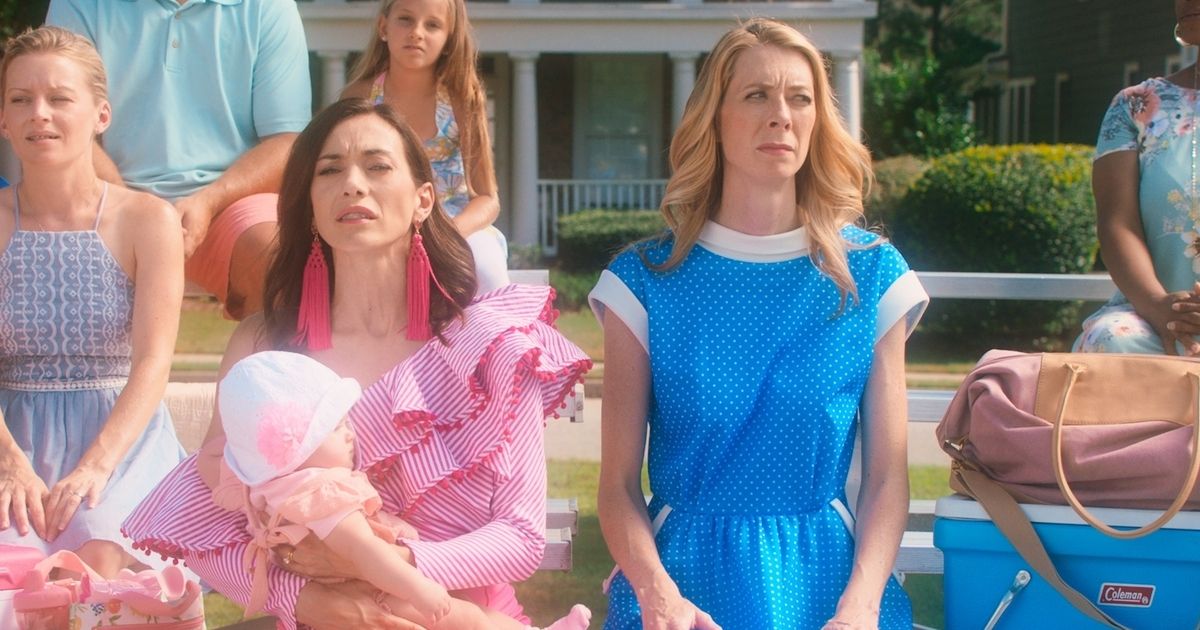 Jocelyn DeBoer and Dawn Luebbe write, direct, and star in Greener Grass, a delightfully unhinged comedy about the hardships of raising a family. Set in a brazenly colorful, Stepford-esque community, DeBoer and Luebbe play Jill and Lisa, two soccer moms whose lives spiral out of control as they battle for the title of "the perfect family."
From the outset, Greener Grass embraces an absurd tone: Jill's depressed son, for example, inexplicably turns into a golden retriever 20 minutes in. To say anymore would spoil the deranged delights in store, but if you're a fan of surreal, Adult Swim-style humor, then Greener Grass should be bumped to the top of your watch list.
12
The Sound of Noise
Ola Simonsson and Johannes Stjärne Nilsson's singular The Sound of Noise combines music, comedy, and an unconventional plot to make something that feels like a cross between Stomp and Michael Mann's Heat.
The plot revolves around tone-deaf, music-hating police officer Amadeus Warnebring, who is assigned a case involving a group of avant-garde percussionists who carry out musical "attacks" in public spaces. When word comes in that these rogue musicians are building up to their most ambitious performance yet — a symphony of chaos and sound that uses the city itself as an orchestra. And it's up to Warnebring to stop them.
The Sound of Music is a genuine good time, and perfect if you're looking for something a little more "out there." And the soundtrack is incredibly catchy; you'll be bobbing your head to the infectious rhythms for weeks.
RELATED: The 12 Best Soundtrack Moments in Movies, Ranked
11
Rubber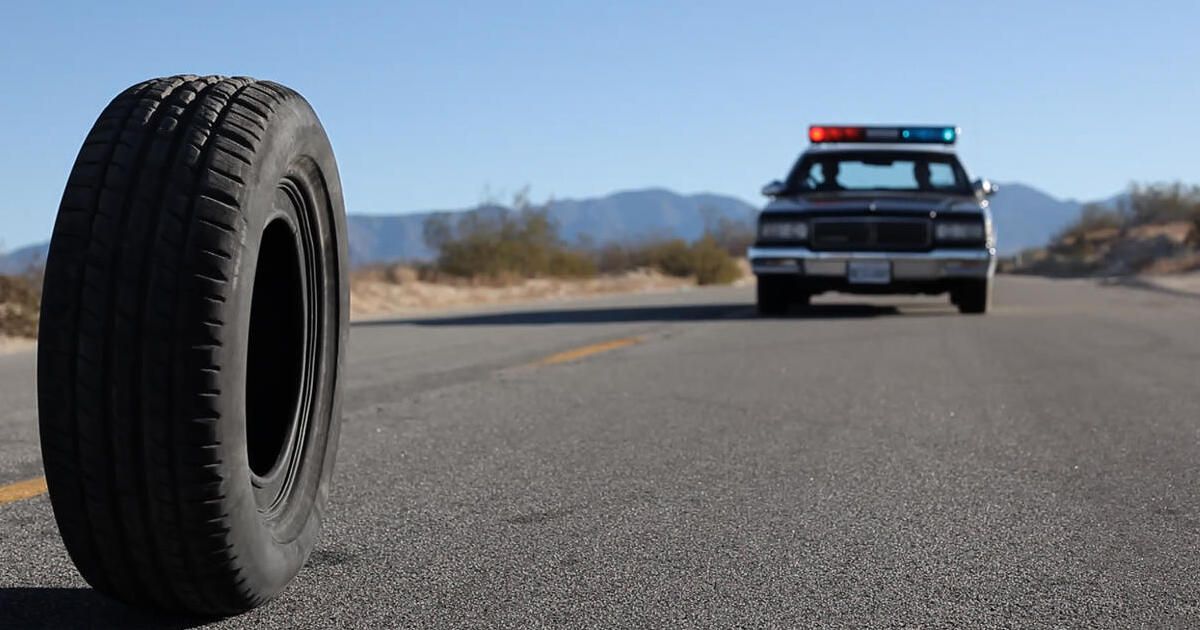 How's this for a movie premise: Robert, a sentient and telepathic tire, goes on a killing spree in the Arizona desert. Using its psychokinetic powers, the murderous tire satisfies its bloodlust by literally explodes people's heads. As the murders continue, it's up to a persistent Sheriff to bring the death and destruction to an end once and for all.
Thus describes Rubber. French director Quentin Dupieux has developed his very own style of deeply surreal, off-kilter comedies with the likes of Smoking Causes Coughing, Deerskin, and of course, Rubber. The film itself is self-aware and plays with meta-narrative elements, breaking the fourth wall as a literal "audience" watches the killing spree unfold with the passive interest of filmgoers.
It's all…a lot. And it's certainly an acquired taste ("quirky" doesn't even begin to describe it). But Dupieux is a one-of-a-kind comedic voice, and Rubber serves as a good introduction to his body of work.
10
Klown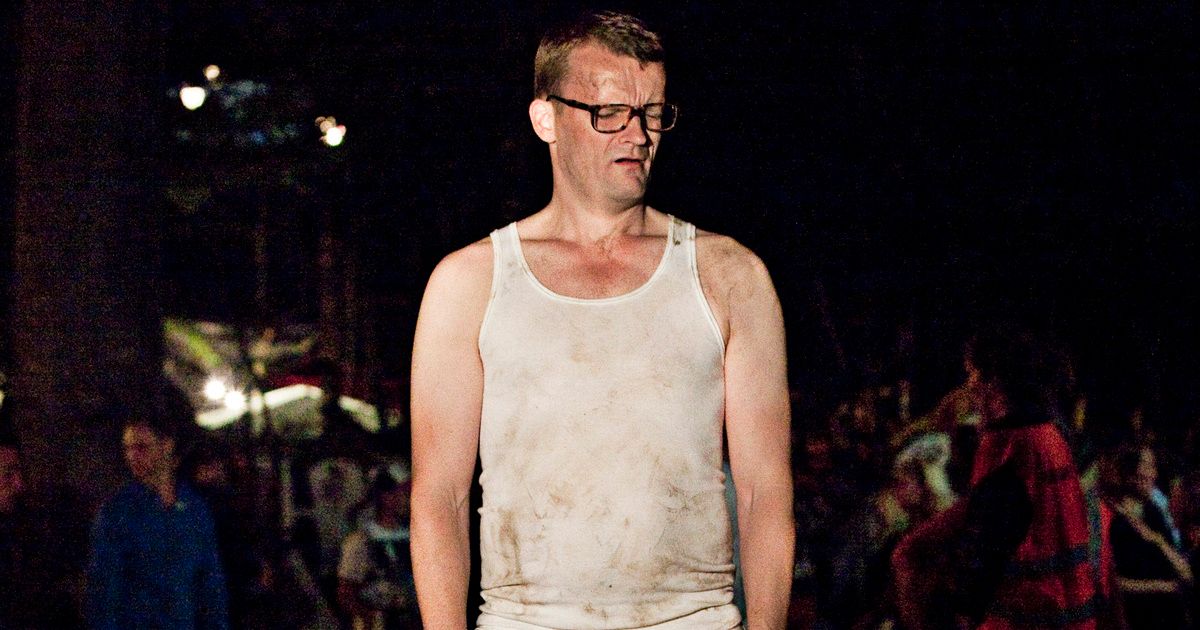 Klown is a Danish comedy released in 2010, directed by Mikkel Nørgaard and based on the cringe-inducing TV series of the same name. The movie stars Frank Hvam as Frank, a well-meaning but socially awkward man who decides to "kidnap" his pregnant girlfriend's 12-year-old nephew and embark on a disastrous canoe trip to prove he has what it takes to be a father. Tagging along is Frank's friend Casper, and the three men quickly find themselves in a number of deeply uncomfortable, gross-out situations.
Klown is, above all, a wildly vulgar and uncomfortable comedy: it's raw, unapologetic, and definitely crosses the boundaries of good taste — and that's what makes it so great. The movie was a huge hit in its home country, spawning two sequels — subtitled Forever and Final — and the series on which its based ran for 75 episodes over 17 years. So if Klown sounds like your type of unhinged humor, then a comedy goldmine awaits.
9
Super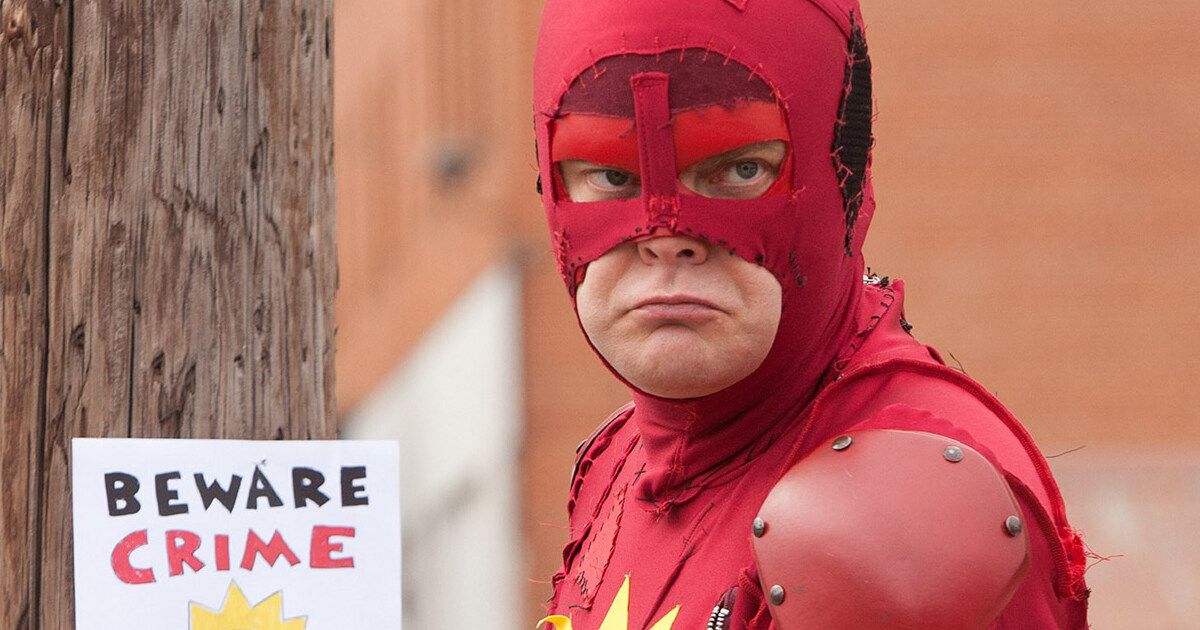 Before James Gunn made the transition to big-budget superhero filmmaking, and way before his promotion to co-chairman of DC Studios, he made Super, a funny yet deeply unsettling look at one man's descent into vigilantism.
The film follows Frank Darbo (Rainn Wilson), a meek man who falls into a deep depression after his wife Sarah (Liv Tyler) leaves him for charismatic drug dealer Jacques (Kevin Bacon). In an attempt to win her back, Frank decides to transform himself into a superhero called The Crimson Bolt. Equipped with a makeshift superhero costume and a wrench, Frank patrols the streets, dispensing his own brand of swift and brutal justice.
Though Super contains a lot of laughs, Gunn doesn't shy away from depicting the darker and more disturbing aspects of Frank's increasingly-misguided actions. The queasy mix of irreverent humor and grisly violence isn't for everyone, but will undoubtedly strike a chord with anyone on the film's comedic wavelength.
8
Songs from the Second Floor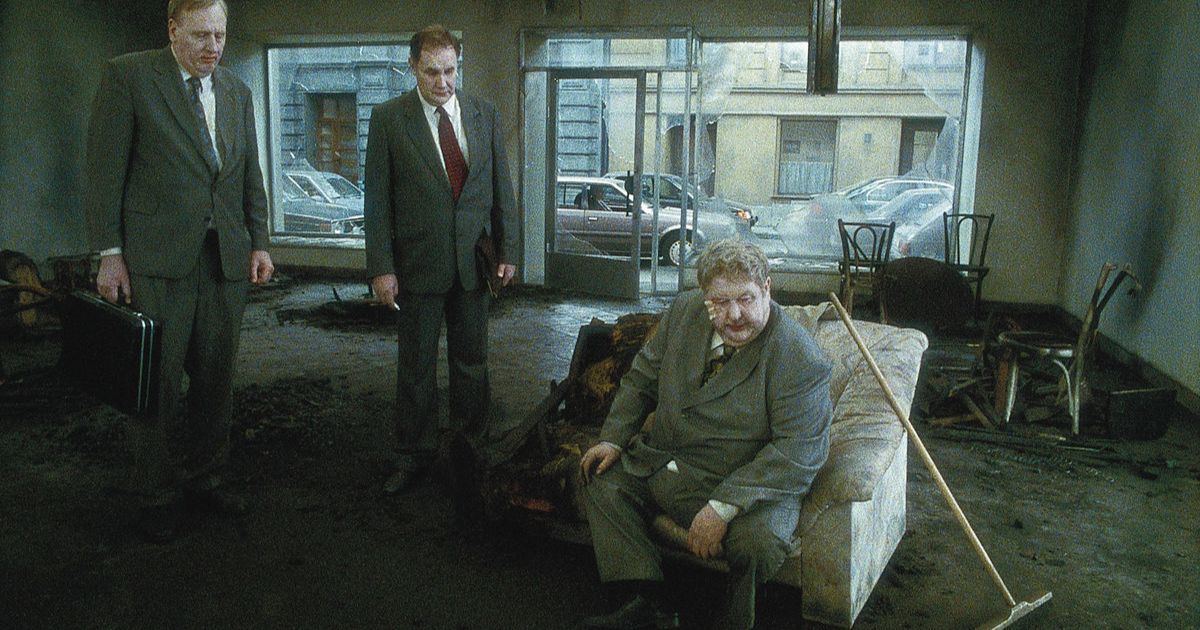 Roy Andersson's surreal Songs From the Second Floor is not a comedy in the traditional sense. The film is a series of loosely-connected vignettes, tied together by an overarching theme – in this case, what it means to exist. Each segment is self-contained, and are told in one unbroken, static shot.
The unbroken takes really emphasize the deadpan humor, which is further exaggerated by Andersson's color palette, which is composed of muted grays, sickly greens, and muddy browns. It's drab and sad, pushing the oppressively depressing atmosphere into the realm of wry comedy. "Quirky" is not the best term to describe the bone-dry comedy of Songs From the Second Floor, but it's certainly a much-watch for anyone with an off-kilter sense of humor.
7
The Greasy Strangler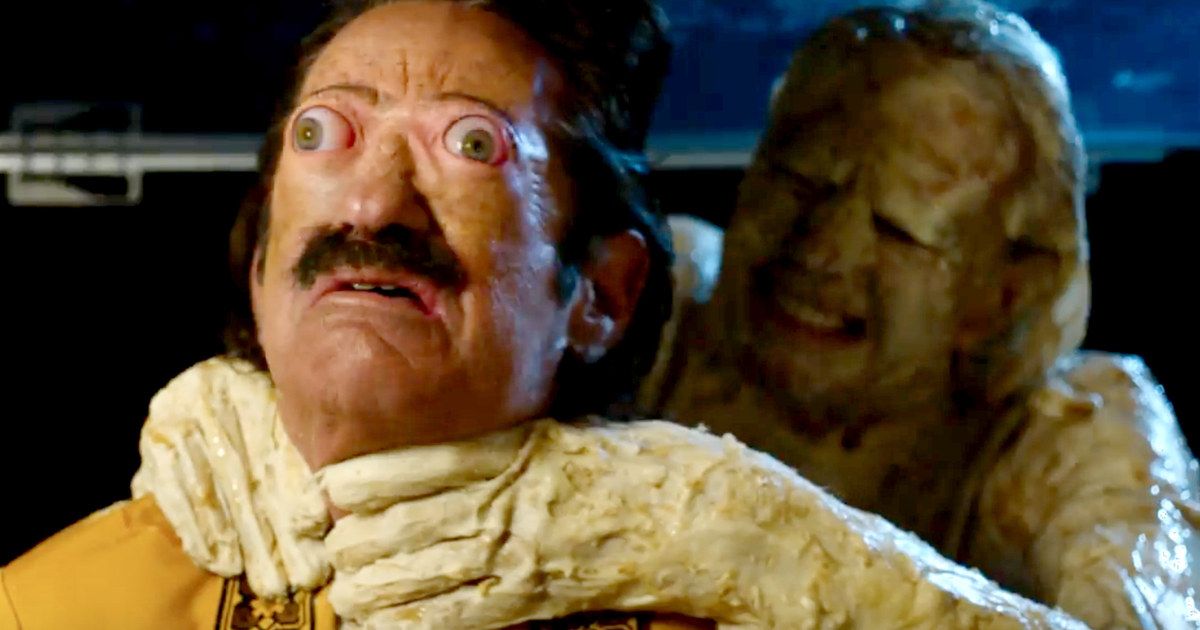 Jim Hosking's crass and gross-out horror comedy The Greasy Strangler tells the bizarre and grotesque story of a father-son duo, Big Ronnie and his socially awkward adult son Brayden. Together they run a disco walking tour business, but at night, Big Ronnie slathers himself with hot dog grease and roams the streets looking for innocent bystanders to strangle.
The Greasy Strangler is filled with some genuinely shockingly crude and surreal humor. To say it's an acquired taste is an understatement, but its extreme humor has gained a following among those who appreciate its boundary-pushing and vulgar nature.
6
Happiness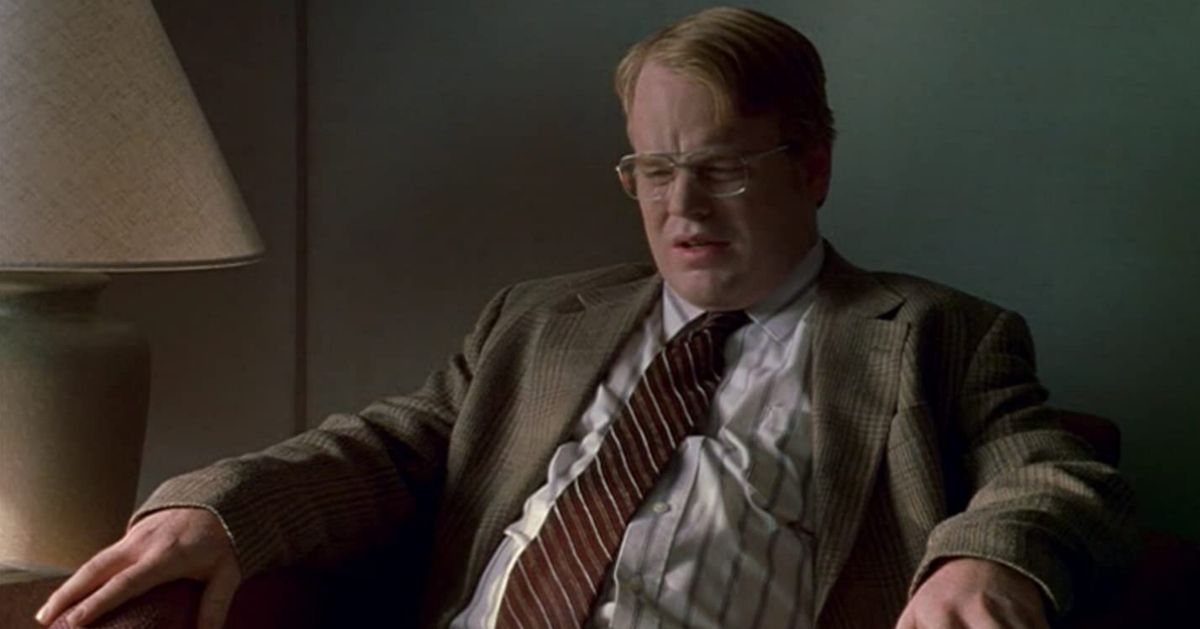 Todd Solondz's provocative and hugely controversial NC-17 comedy Happiness has become something of a cult phenomenon, due in part to its frank exploration of some pretty taboo subjects in an uncomfortably comedic light.
The film features an ensemble cast that includes Jane Adams, Dylan Baker, Lara Flynn Boyle, Philip Seymour Hoffman, among others. Happiness weaves together the lives of several individuals as they go about their lives in their own unique ways, engaging in acts which society might find disturbing as they navigate their struggles with loneliness, alienation, and unfulfilled personal desires.
Be warned, Happiness is a lot to stomach. But for those looking for something truly boundary-pushing, the film is hard to beat.
5
Wet Hot American Summer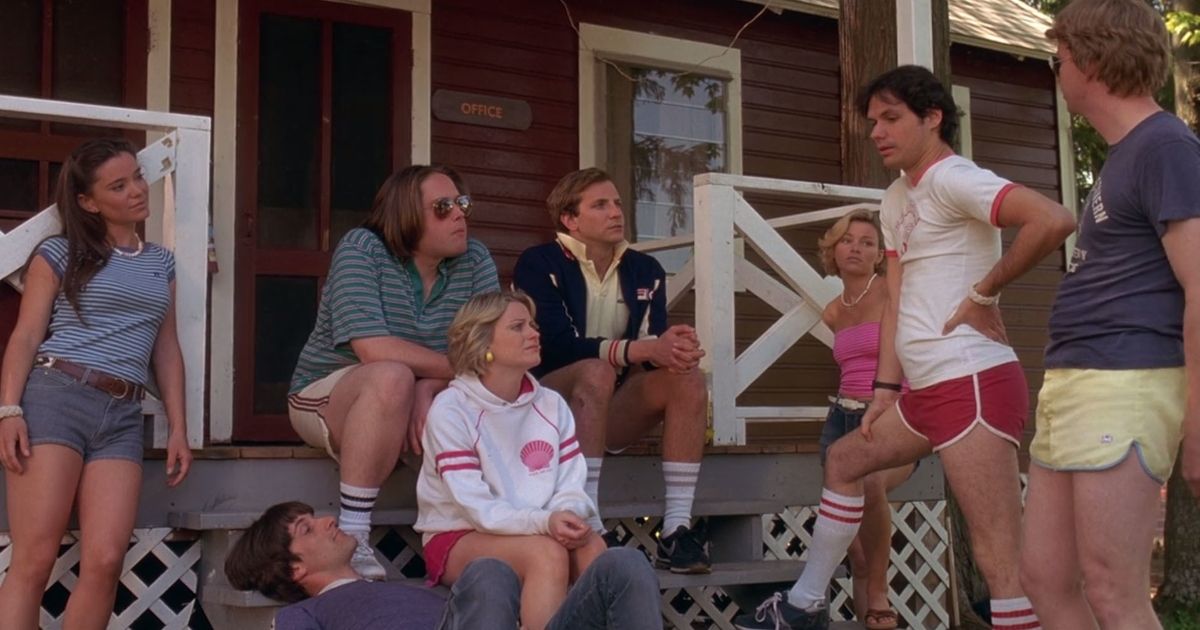 David Wain's hilarious Wet Hot American Summer parodies the summer camp sex comedies of the 80s, and features an all-star ensemble cast that includes Amy Poehler, Bradley Cooper, Paul Rudd, Janeane Garofalo, David Hyde Pierce, Christopher Meloni, Elizabeth Banks, and many others.
Set on the last day of summer camp in 1981, the plot weaves between the counselors and campers as they navigate romantic entanglements, over-the-top group rivalries, and the camp's closing-night play. The film is outright absurd and unbelievably charming – it's clear everyone on screen is having the time of their lives. And the jokes are endless; Wain doesn't even attempt to hide the actors' ages, and watching middle-aged adults play teenagers never gets old.
4
The Lobster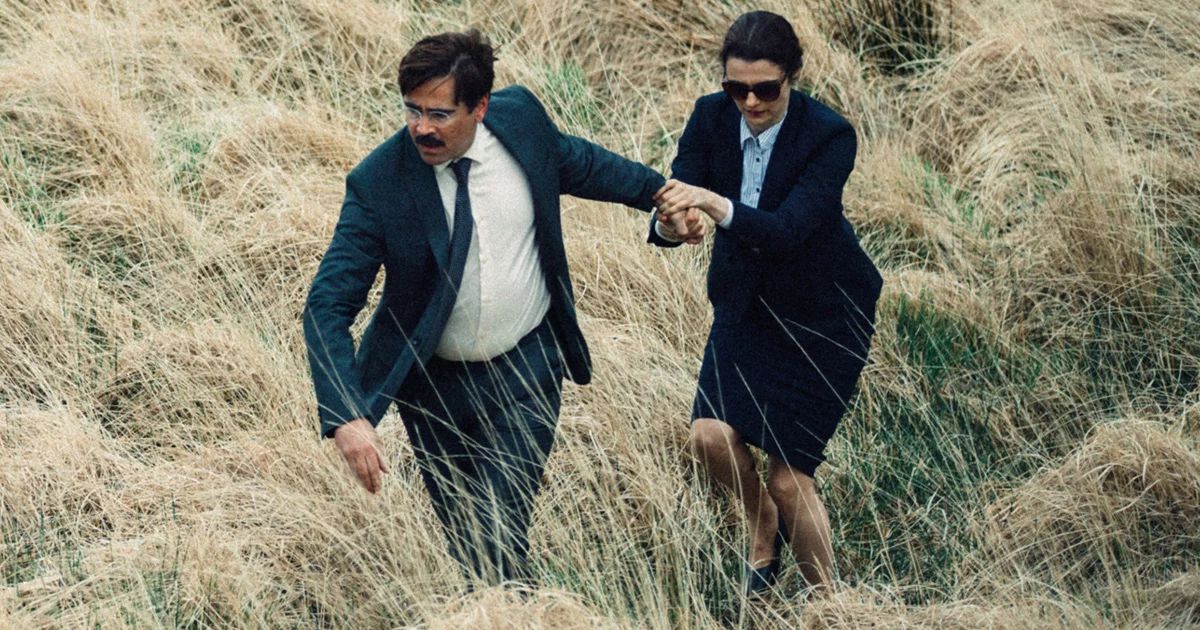 Set in a dystopian near-future, Yorgos Lathimos's "romantic comedy" The Lobster presents a world where single people are given 45 days to find a romantic partner. If they fail to do so, they are transformed into an animal of their choosing and released into the wild. Newly divorced David (Colin Farrell) finds himself in this situation, and the film's title comes from his desire to become a lobster should he fail to find a match.
Lathimos's trademark deadpan humor and emotional detachment is on full display; it's a style that is alienating to some, and enticing to others. Despite the bizarre central conceit, The Lobster manages to raise some truly thought-provoking questions about the nature of love, conformity, societal expectations, and the desperate need to fit in.
3
Riders of Justice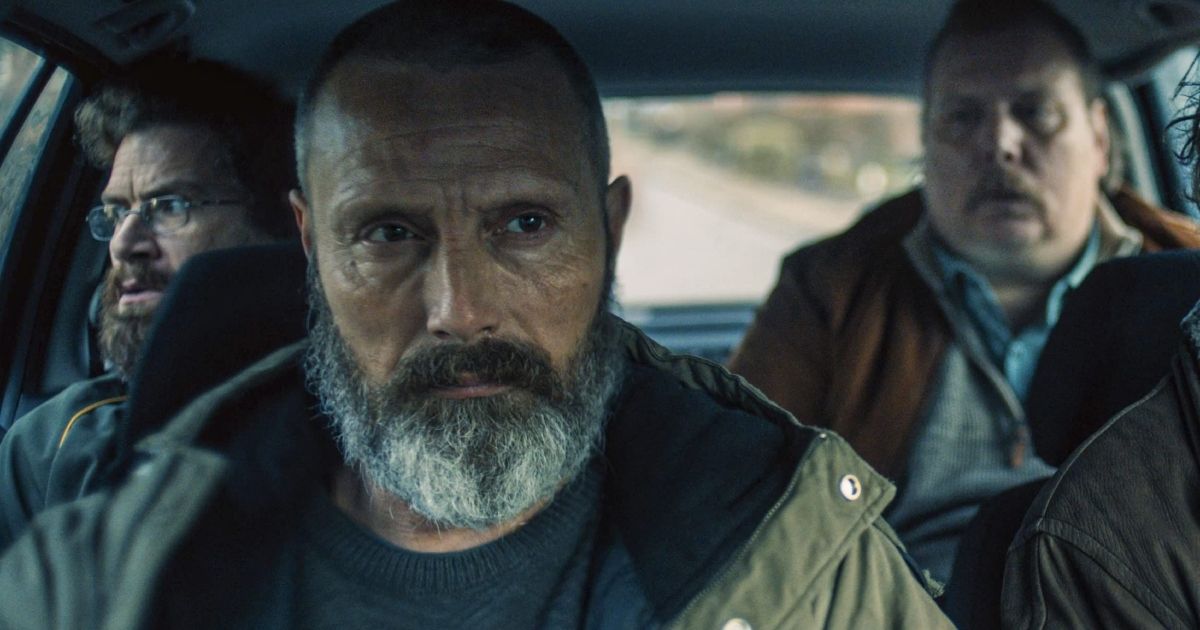 Riders of Justice, Anders Thomas Jensen's Danish revenge film, doesn't sound like a comedy; as a matter of fact, it sounds like the antithesis of a comedy. The movie follows Markus (Mads Mikkelsen), a soldier who returns home to care for his teenage daughter after his wife's death in a mysterious train accident. However, things get complicated when he's approached by a group of eccentric mathematicians who believe the train accident wasn't random, but a calculated attack that may be linked to a biker gang known only as the Riders of Justice.
Somehow, Jensen manages to balance the wildly conflicting tones to create something truly unique, funny, and deeply heartfelt. Jensen wisely spends a lot of time exploring the characters' personalities and their motivations, where he mines most of the film's laughs. However, the characters never feel like exaggerations, and Jensen isn't afraid to get dark, either; when the violence hits, it hits hard.
Riders of Justice is easily one of the most unique comedies of the last few years (it's certainly the most unexpected one), and is more than worth checking out on your next movie night.
2
Samurai Cop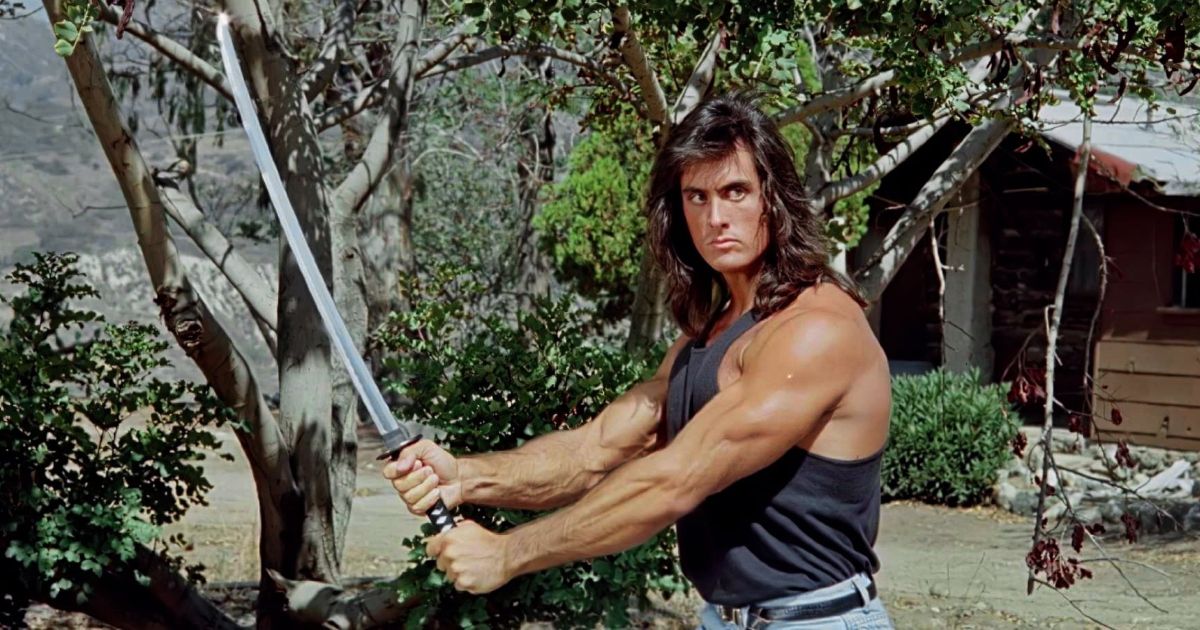 Samurai Cop is a cult action film from the 1980s, directed by Amir Shervan and finally released in 1991. The film tells the story of Joe Marshall, a tough police officer with the skills of – you guessed it – a samurai. Along with his partner Frank Washington, he is tasked with taking down a dangerous Yakuza drug ring. What ensues is one of the most unintentionally hilarious movies of all time, featuring over-the-top fight scenes and car chases, cheesy acting, and ham-fisted dialogue.
That may sound a tad hyperbolic, and maybe it is, but if there were a Hall of Fame dedicated to "so-bad-they're-good" movies, then Samurai Cop certainly deserves a spot in its glistening halls. Its campy charm, unintentional comedy, and Shervan's unconventional approach to filmmaking (which it and of itself deserves its own piece) have made Samurai Cop a beloved entry in the world of cult cinema.
RELATED: 11 Lesser-Known Action Movies with a Cult Following
1
American Movie
Chris Smith's delightful documentary American Movie is a sweetly intimate and often humorous look into the life of Mark Borchardt, a passionate but struggling independent filmmaker from Milwaukee and his chaotic attempts to realize his dream project: a horror film called Coven. Of course, Mark's production faces the many challenges that come with making a movie, including financial difficulties, technical limitations, and Mark's own personal demons.
American Movie captures Mark's interactions with his friends and family, including his supportive but sometimes skeptical Uncle Bill and his charismatic but unreliable friend Mike Schank, and their dedication to Mark's dream is charming and infectious. Through its mix of humor, sincerity, and candid observations, American Movie offers an unlikely glimpse into the world of independent filmmaking and the pursuit of artistic expression.