Raphael Warnock says unlike Herschel Walker, he never pretended to be a cop
Democratic Senator Raphael Warnock accused his Republican rival Herschel Walker of "pretending to be a cop" in a wild moment at their first debate in Georgia.
Walker said Warnock's rhetoric about police hurt law enforcement and claimed he called officers "names" during Friday night's event in Savannah. The incumbent senator fired back by insisting his opponent had a "truth problem," defending his position on the police force and pointing to Walker's history of falsely claiming he served in law enforcement.
"We'll see again and again tonight, as we've already seen, that my opponent has a problem with the truth," Warnock said. "You can support police officers … and at the same time, like all professions, hold police officers accountable.
"One thing I didn't do, I never posed as a police officer," he continued. "And I've never threatened to shoot the police."
Walker then responded by arguing he was a police officer who flashed what appeared to be a volunteer police badge before being admonished by the moderator for violating the debate rules by using a "prop".
Despite a string of recent scandals for Walker, including allegations that he paid for an ex-girlfriend's abortion, the Georgia Senate race remains tight.
An average of polls compiled by RealClearPolitics showed Warnock held a 3.3 percent advantage over Walker as of Friday night before the debate.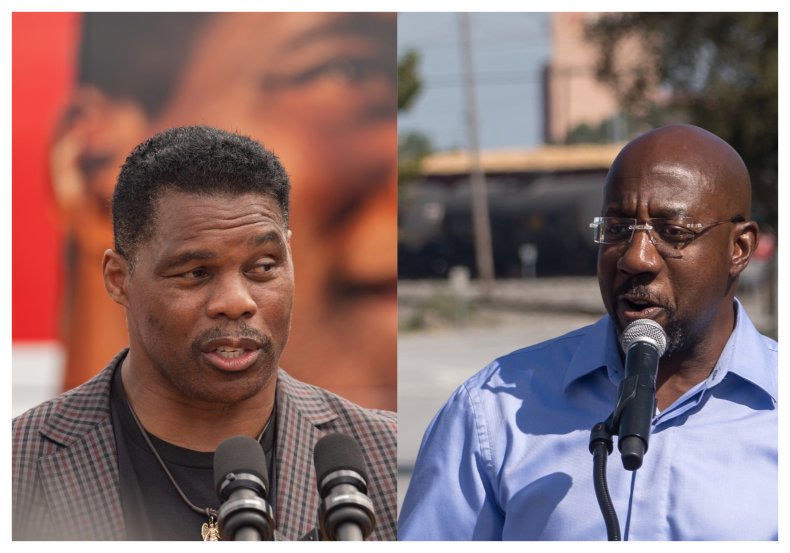 This is an evolving story and will be updated as more information becomes available.
https://www.newsweek.com/raphael-warnock-says-unlike-herschel-walker-he-never-pretended-cop-1752121 Raphael Warnock says unlike Herschel Walker, he never pretended to be a cop