Rare Russian drone "Kartograph" shot down by Ukrainian forces
Ukrainian air forces shot down a Russian reconnaissance drone dubbed "Kartograph" in Ukraine's Mykolaiv region on Friday as the war rages on.
"At around 09:00 on September 2, the Russian 'cartograph' drone in the sky over Mykolaiv was eliminated by the Air Force's anti-aircraft missile unit. The drone belongs to the Ptero family of multi-role unmanned systems (UAV)," the Air Force Command of the Ukrainian Armed Forces said in a Facebook post, according to an English translation.
The cartographer is a type of aircraft with an unmanned aerial vehicle system (UAV) that is often used to adapt or organize artillery fire or rocket attacks, the Ukrainian military center reported, adding that Russian forces have attempted to conduct aerial reconnaissance in southern Ukraine.
According to British Defense Intelligence maps, Russian troops have lost ground in the Russian-held Kherson region during Ukraine's recent counter-offensive. Compared to a Map As of August 26, a few days before the announcement of the Kherson effort, a chunk of contested territory on the Kherson front has expanded. Although a minor change, this contested area has noticeably expanded into a Russian-controlled area.
The Ukrainian Ministry of Defense said on Friday that its forces have shot down over 853 Russian drones, 234 jets and 205 helicopters since the war began on February 24.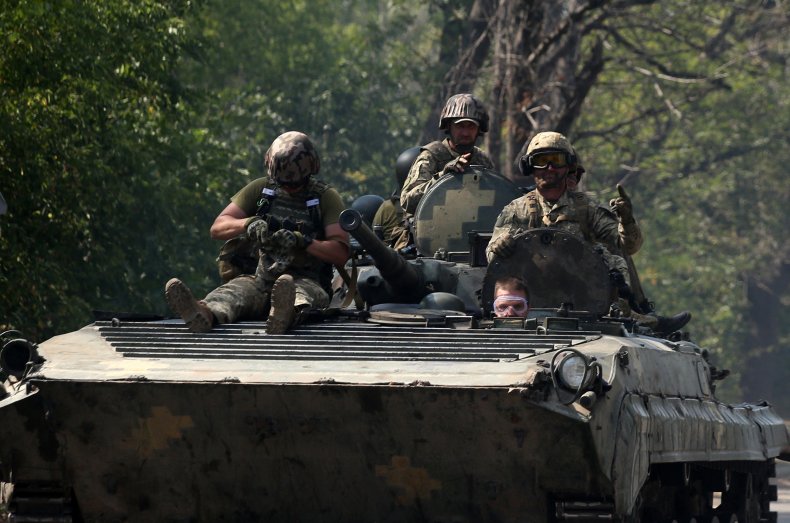 A Ukrainian brigade said in July that it shot down a Russian Su-25 fighter jet in the Donetsk region using a man-portable short-range air defense system.
"Another enemy Su-25 is down," the brigade, which is an airborne formation of Ukraine's Airborne Assault Forces, said on its Facebook page.
Also in July, Ukraine's Defense Ministry announced that its forces had shot down a $16 million Russian attack helicopter. The Ka-52 helicopter is one of Russia's most powerful helicopters, with the ability to detect and attack any target and provide direct support to ground forces.
"Ukrainian warriors of the 25th Paratroop Brigade shot down a Russian Ka-52 attack helicopter with 'Igla' MANPADS," according to the Defense Ministry tweeted back then. "Ka-52 is worth about $16 million." The post did not specify what weapons were used to shoot down the helicopter or where the incident took place.
Additionally, in June, Ukrainian troops shot down a massive Russian attack helicopter, which eventually burst into flames in a field.
Pictures of the strike were obtained by the Land Forces of the Armed Forces of Ukraine along with a brief statement that said: "In the Donetsk region, fighters of the Territorial Defense of Ukraine shot down the Russian Mi-35M military helicopter."
news week has asked the Russian Foreign Ministry for an opinion.
https://www.newsweek.com/russian-drone-kartograf-shot-down-ukraine-1739594 Rare Russian drone "Kartograph" shot down by Ukrainian forces