Read Donald Trump's lawsuit against Bob Woodward in full
Donald Trump is suing journalist Bob Woodward, claiming the former president did not consent to their couple's interviews being published as an audio book.
In a $49 million lawsuit against the veteran Washington Post Reporters, publishers, Simon & Schuster, and its parent company, Paramount Global, Trump accused Woodward of conducting "systematic usurpation, manipulation and exploitation of audio" in connection with interviews he planned to attend with Woodward.
Woodward published his book Fury in 2020, which contained a series of reports based on interviews with Trump. Woodward then published an audio book of the recorded interviews, called The Trump Tapes in October 2022.
Trump accused Woodward of trying to capitalize on his voice by releasing the audio book, stressing he only agreed that the interviews should only be used for Woodward's book Fury.
The lawsuit, filed Monday in the Northern District of Florida, can be read below:
This is breaking news.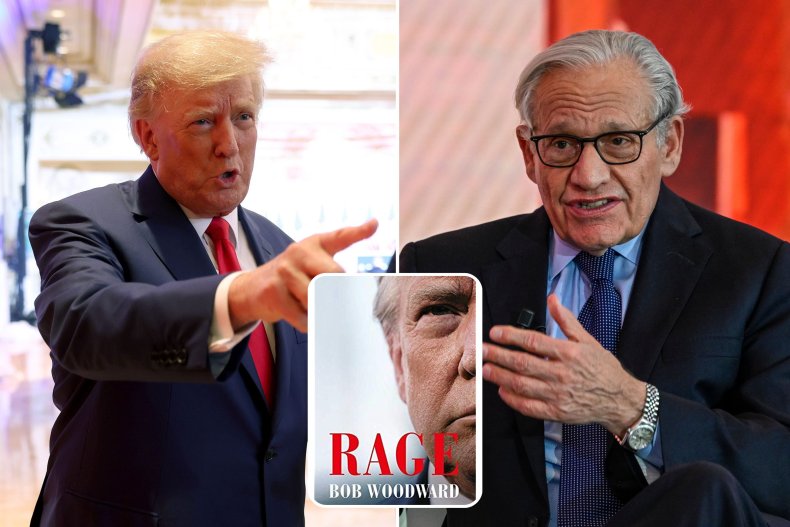 https://www.newsweek.com/read-donald-trump-lawsuit-bob-woodward-full-audiobook-interviews-1777711 Read Donald Trump's lawsuit against Bob Woodward in full