Reggie Watts calls out Dave Chappelle's 'Joyless' comedy – 'Hack Jokes'
Reggie Watts has urged Dave Chappelle to consider "a different approach" for his latest social commentary, accusing him of using "bigoted" "hack jokes".
The comedian and bandleader of The Late Late Show with James Corden tweeted his thoughts on Chappelle on Tuesday night, before further explaining his thoughts to social media users who disagreed with his hiring.
Chappelle has been plagued by allegations of transphobia in the past, but his recent outing stands Saturday night live was labeled "anti-Semitic" by many Jewish people and groups.
"Damn @DaveChapelle," Watts wrote on Twitter late Tuesday. "I hope you're considering a different approach to your current social commentary. It feels joyless and lacks the enlightenment that used to inspire you. I understand the idea of ​​crossing the line, but there are far more subversive but unifying ways of doing it."
His first tweet sparked a discussion in which Watts began to participate. When a Twitter user suggested that "everyone is fair game in comedy," Watts responded and suggested there was a difference. "You're right, everything in comedy is fair game, but hacking jokes at the expense of others is certainly not unanimous in any way, it just sounds bigoted," he said.
news week will have more on this story soon. Stay on this page for more details.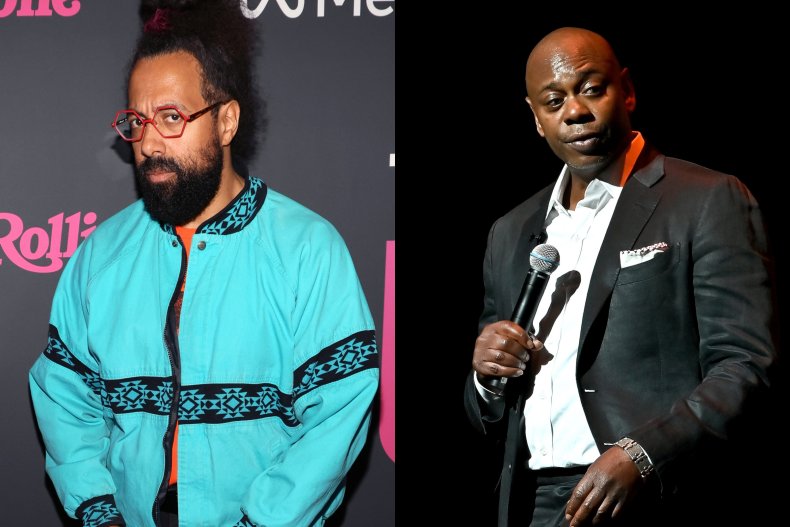 https://www.newsweek.com/reggie-watts-dave-chappelle-joyless-comedy-hack-jokes-1759959 Reggie Watts calls out Dave Chappelle's 'Joyless' comedy – 'Hack Jokes'