Rep. Banks announces plans for 'anti-woke caucus'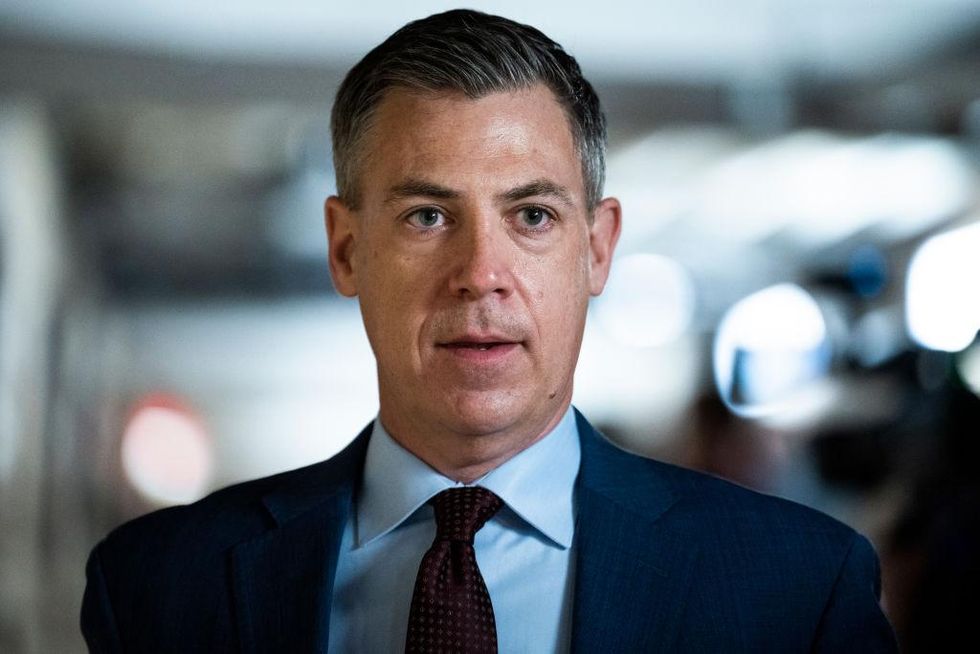 Indiana Rep. Jim Banks has announced plans to start an "anti-wake caucus."
The Republican legislature wrote a piece in which he discussed the problem of woke ideology corrupting US institutions and claimed that House Republicans were fighting "institutionalized wokeness."
"I will host regular meetings with anti-wake lawmakers and subject matter experts. My goal is to help myself and fellow Republicans better understand and explore the long tentacles of the Wake regime, the laws, regulations and funding sources that support it and the legislative responses," Banks wrote. "House Republicans must address this greatest domestic threat to America today.
"An anti-Woke caucus with members of the media, energy and trade and judiciary committees will work together to propose changes that invalidate and expose the NIH, the Justice Department and every other federal agency. No bill spending taxpayer dollars on left-wing activities should flow out of committee without a recorded vote on an amendment defunding Wakeness," Banks asserted.
When Manhattan Institute senior fellow Christopher Rufo offered to assist the caucus with research and policy advice, Banks said answered by telling Rufo, "We want you to be one of our first speakers."
Banks also said in the article that lawmakers should wage war on the Awakening by eliminating state funding for leftist ideology, exercising oversight powers to question Awakened government officials and corporations, and approving laws to repeal Executive Order 13985a stock-related order issued by President Joe Biden.
"What do you think will be left of our nation as more and more people embrace wakefulness and act on its principles?" Banks asked. "Awakening is particularly prevalent and dangerous in college and elementary schools because the Left has recognized students as the most vulnerable and useful targets for indoctrination. The left has also promoted vigilance in the military. We have to ask what does the left intend to do with an anti-American military?"
banks has served in the US House of Representatives since early 2017.
Like Blaze News? Bypass censorship, sign up for our newsletters and get stories like this straight to your inbox. Sign up here!
https://www.theblaze.com/news/banks-create-anti-woke-caucus Rep. Banks announces plans for 'anti-woke caucus'